Adults Continue to Drive Distracted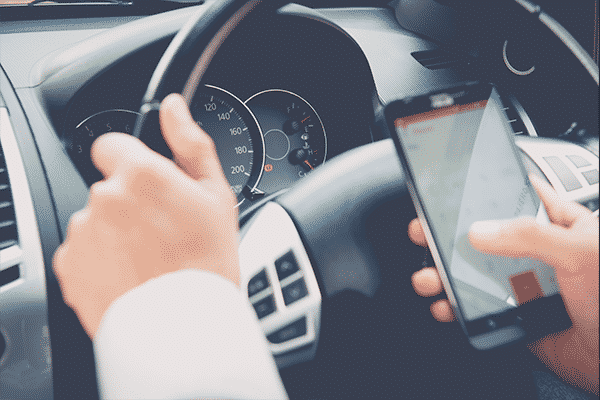 A new poll has found that despite knowing the dangers, many adult Americans continue to use wireless devices while driving.
Thanks to numerous safety campaigns and drivers' personal experiences with other drivers weaving in and out of their lanes (and ignoring stop lights), it can be said that the overwhelming majority of motorists is aware of the dangers that distracted driving poses. Yet, a recent poll has found that many adults simply do not appreciate the fact that distracted driving can greatly increase the risk of car accidents. The poll found that many adults continue to use their cellphones while driving, despite knowing the dangers of doing so.
The Harris Poll surveyed 2,045 adult drivers about their driving habits during May 2014. It found that of those surveyed, 94 percent of adults believe that sending texts while driving is either dangerous or very dangerous. Additionally, 91 percent of respondents said the same about reading text messages while the vehicle is in motion. Despite knowing the dangers of texting while driving, 45 percent of respondents said that they regularly read text messages while on the road. Additionally, 37 percent admitted to sending text messages.
The poll also found that same disparity between knowledge and action existed when it came to cellphone use behind the wheel. Of the respondents, 69 percent agreed that using a handheld cellphone while driving was dangerous. Despite being aware of the dangers, 74 percent of the participants admitted to talking on the phone while driving; 21 percent also admitted to doing so frequently.
The poll's findings are especially alarming, given that the National Highway Traffic Safety Administration has found that driver distraction killed 3,328 people across the nation in 2012 alone. Additionally, the agency estimates that distracted driving injured 421,000 Americans during the same year.
New York distracted driving law
In response to the persistent havoc that distracted driving wreaks on its roads, many states, including New York, have instituted laws limited cellphone use while behind the wheel. Under New York law, it is a primary offense to use a handheld cellphone or send, compose or read a text message while driving. Drivers that violate the law can be penalized five points on their license and be fined up to $150 for a first offense.
Despite being illegal, many drivers in The Empire State still indulge in their 24/7-connected lifestyle. When this occurs, studies have shown that the risk of a car accident triples, which often results in serious injuries (e.g. brain, back or spinal cord injuries) to innocent motorists, passengers, pedestrians and motorcyclists. Unfortunately, injuries sustained in such accidents can leave sufferers facing substantial medical expenses.
If you have been involved in an accident caused by a distracted driver, you may be entitled by law to collect compensation for your medical bills, lost wages and other expenses. An experienced personal injury attorney can evaluate your claim and work to ensure that the responsible driver is held accountable.