Greg Sobo, Esq. Named New York's "Top-Rated Lawyer in 2022" by the American Registry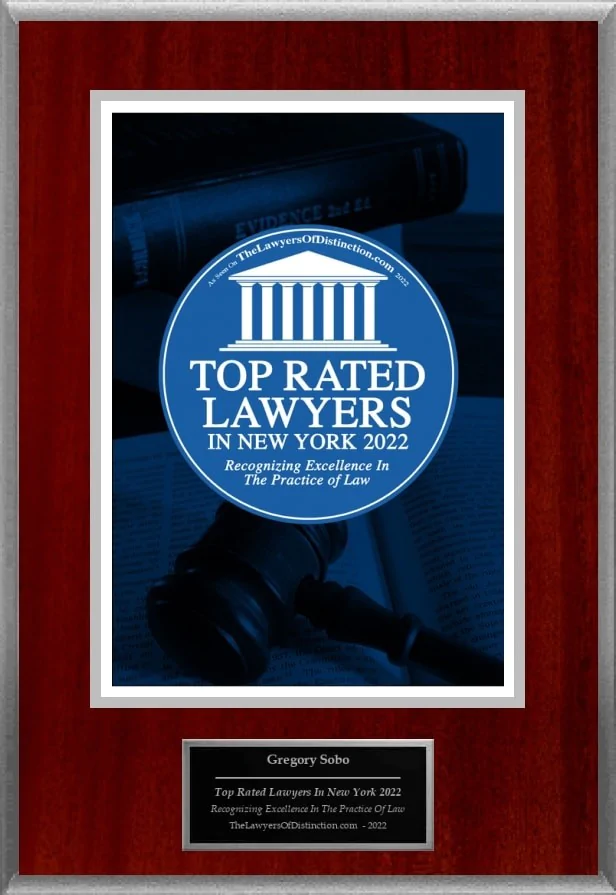 MIDDLETOWN, NY — October 17, 2022 – The Law Offices of Sobo & Sobo announced today that Founder and CEO Greg Sobo, Esq. has been named one of New York's Top-Rated Lawyers in 2022 by the American Registry. Mr. Sobo achieved this by receiving the greatest amount of praise and nominations from both the personal injury clients he represents, as well as from his peers in the legal industry.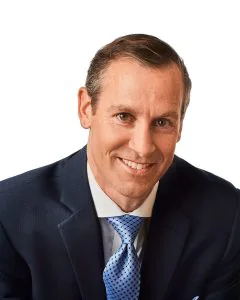 "I am honored to receive this award particularly because it is chosen by both the local and legal communities," said Mr. Sobo. "I am grateful to be recognized for doing what I love most: helping our communities become safer every day."
Out of the thousands of lawyers in New York, from all kinds of legal practices and backgrounds, only a select few attorneys including Mr. Sobo passed the requirements necessary to become one of the American Registry's "Top-Rated Lawyers in New York, 2022." A stellar record of client satisfaction, his leadership in the personal injury field, and his reputation among peers and colleagues as an attorney that can be relied on for help and guidance all contributed to earning this achievement.
The American Registry is partnered with some of the country's largest organizations that specialize in identifying business excellence across virtually all industries. These organizations collect and study peer review ratings, customer reviews, and industry analyses to help customers and clients discover business leaders like Mr. Sobo, who stand out in their fields as industry pioneers and consistently demonstrate excellence in customer and client satisfaction.
###
About Sobo & Sobo LLP
At Sobo & Sobo, we believe in winning together. Since we began in 1969, we have become one of the nation's leading personal injury law firms by winning not just for our clients, but with them. Helping each client receive the care, compensation, and results they deserve isn't just our job—it's our purpose.
Learn more about Sobo & Sobo at www.SoboLaw.com
About the American Registry
The American Registry's mission is to help industry leaders display and preserve their professional recognitions. They are proud to be selected as the official and authorized recognition products partner for some of the country's most trusted professional organizations at identifying business excellence. These organizations rigorously gather up peer review ratings, customer reviews, industry analysis, to ultimately uncover the best of the best professionals in business.
Learn more at www.AmericanRegistry.com
CONTACT
Lauren Beigel, Marketing Director
Sobo & Sobo LLP
1 Dolson Ave, Middletown, NY 10940
Phone: 855-486-7626