Jeana Pinto, Esq. Among 0.05% of Attorneys to Receive "Top 10 Best Attorneys in New York" Distinction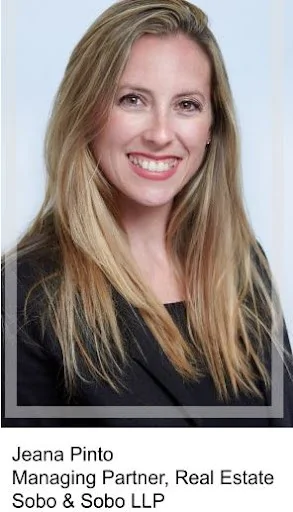 MIDDLETOWN, NY, 6 JUNE, 2022 — Sobo & Sobo's Jeana Pinto, Esq. is among only 10 real estate lawyers in New York State to receive the "Top 10 Best Attorneys in New York" award for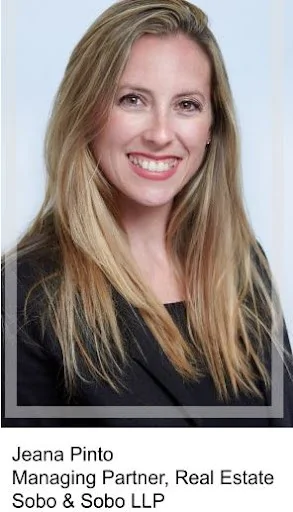 demonstrated excellence in her legal field. Only 0.05% of all attorneys in the US are chosen to receive the award, making it one of the most prestigious honors to receive in the legal profession. 
"I'm beyond grateful for being chosen to receive this award," said Mrs. Pinto. "I couldn't have done it without all of the incredible support from Greg and the firm. It's a testament to how much our real estate legal department cares about our clients, and helping them get the results they need. I'm looking forward to helping more and more people in the communities we serve as we continue to grow!"
The Best of the Best Attorneys is an organization that promotes lawyers that demonstrate the highest standard of legal excellence. The purpose of the award is to acknowledge outstanding attorneys for demonstrating excellence in their field, as well as to provide clients with assurance that they are hiring the highest quality legal services. 
Of the 1.3 million attorneys practicing in the United States, only 0.05% of these attorneys are able to pass this review process each year to receive the "Top 10 Attorneys" title for their state. The following are considered and reviewed before attorneys are hand-selected to receive the "Top 10 Attorneys" distinction:
Client reviews

Speaking engagements

Professional associations

Standing with the state bar

Online and print publications

Other awards and honors received

Must not have been faced or been subject to any Attorney Grievance Committee discipline
"We are proud of the great work that Jeana Pinto does every single day to help our local communities," said Greg Sobo, Founder and CEO of Sobo & Sobo LLP. "Jeana has a special talent of being able to explain the law to clients in a clear and understandable manner. She shares our vision for providing the highest possible standard of client service, and we are gratified to see her hard work recognized with this prestigious award."
###
About Sobo & Sobo LLP
Established in Middletown, New York in 1969, the Personal Injury Law Firm of Sobo & Sobo is made up of a group of professionals with a passion for helping others who also happen to be really talented attorneys. We have become recognized leaders in the field of personal injury law in our over 50 years of representing accident victims throughout the NY and Tri-state area. 
Learn more about Sobo & Sobo at www.SoboLaw.com.
About Best of the Best Attorneys
The Best of the Best Attorneys is dedicated to promoting the highest standard of legal excellence. Members are either nominated by peers, clients, and/or our research team. This Top 10 Best of the Best Attorney Award is reserved for those lawyers who exhibit excellence in their practice. 
*Excerpt from www.BestofTheBestAttorneys.org
CONTACT
Lauren Biegel
Sobo & Sobo LLP
1 Dolson Ave, Middletown, NY 10940
Phone: 855-468-7626
[email protected]