Peter Iannuzzi, Esq. of Sobo & Sobo Receives "Top 40 Under 40" Award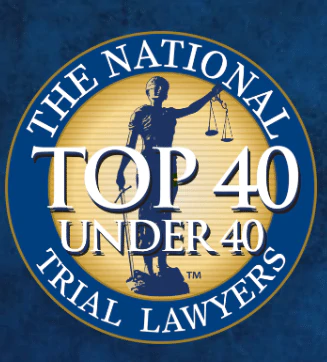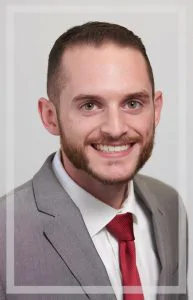 MIDDLETOWN, NY – Peter Iannuzzi, Esq., a personal injury lawyer at Sobo & Sobo LLP, has been honored with the Top 40 Under 40 award from The National Trial Lawyers. The award recognizes the top-quality lawyers in the country who are under the age of 40 and who have demonstrated exceptional leadership, skill, and success with clients in the field of personal injury law.
The National Trial Lawyers is a professional organization that recognizes the most successful young trial lawyers in the country. Mr. Iannuzzi's selection was based on his reputation among clients and peers, as well as his extensive experience and achievements in personal injury law.
"I am incredibly proud and humbled to have been chosen for the Top 40 Under 40 award from The National Trial Lawyers," said Peter Iannuzzi, Esq. "This recognition is a testament to the hard work and dedication that our team at Sobo & Sobo LLP puts into every case. We are committed to fighting for the rights of our clients and achieving the best possible outcomes for them."
To be nominated for membership in their exclusive Top 40 Under 40 list, lawyers must have been in practice for at least five years. Nominated members are then vetted through a rigorous selection process that includes peer nominations and third-party research. Mr. Iannuzzi, Esq., along with other selected members will then be featured on the National Trial Lawyers website. This aims to aid those seeking personal injury legal services by presenting them with the highest-rated injury attorneys in the country. 
Greg Sobo, Founder and CEO of Sobo & Sobo, predicts this award to be the first of many for Mr. Iannuzzi to come. "While Peter is being recognized for his talent at this stage of his legal career," my colleagues and I know that Peter's accomplishments have been achieved through his hard work and dedication to his clients. This award marks only the beginning for Peter's many more achievements to come."
###
About Sobo & Sobo LLP
Established in Middletown, New York in 1969, the Personal Injury Law Firm of Sobo & Sobo is made up of a group of professionals with a passion for helping others who also happen to be really talented attorneys. We have become recognized leaders in the field of personal injury law in our over 50 years of representing accident victims throughout the NY and Tri-state area.
Learn more about Sobo & Sobo at www.SoboLaw.com
About Lawyers of Distinction
The National Trial Lawyers is an essential source of information, education and networking for the most accomplished trial lawyers throughout America. Through unique and professional networking opportunities, information and CLE programs, we continually strive to give our members a competitive edge in today's ever-changing legal profession.  It is the mission of The National Trial Lawyers to provide networking opportunities, advocacy training, and the highest quality educational programs for the nation's leading trial lawyers. 
Learn more about The National Trial Lawyers at www.TheNationalTrialLawyers.org
CONTACT
Lauren Beigel, Marketing Director
Sobo & Sobo LLP
1 Dolson Ave, Middletown, NY 10940
Phone: 855-486-7626
[email protected]