Sobo & Sobo Expands Newburgh, NY Office to House More Clients & Staff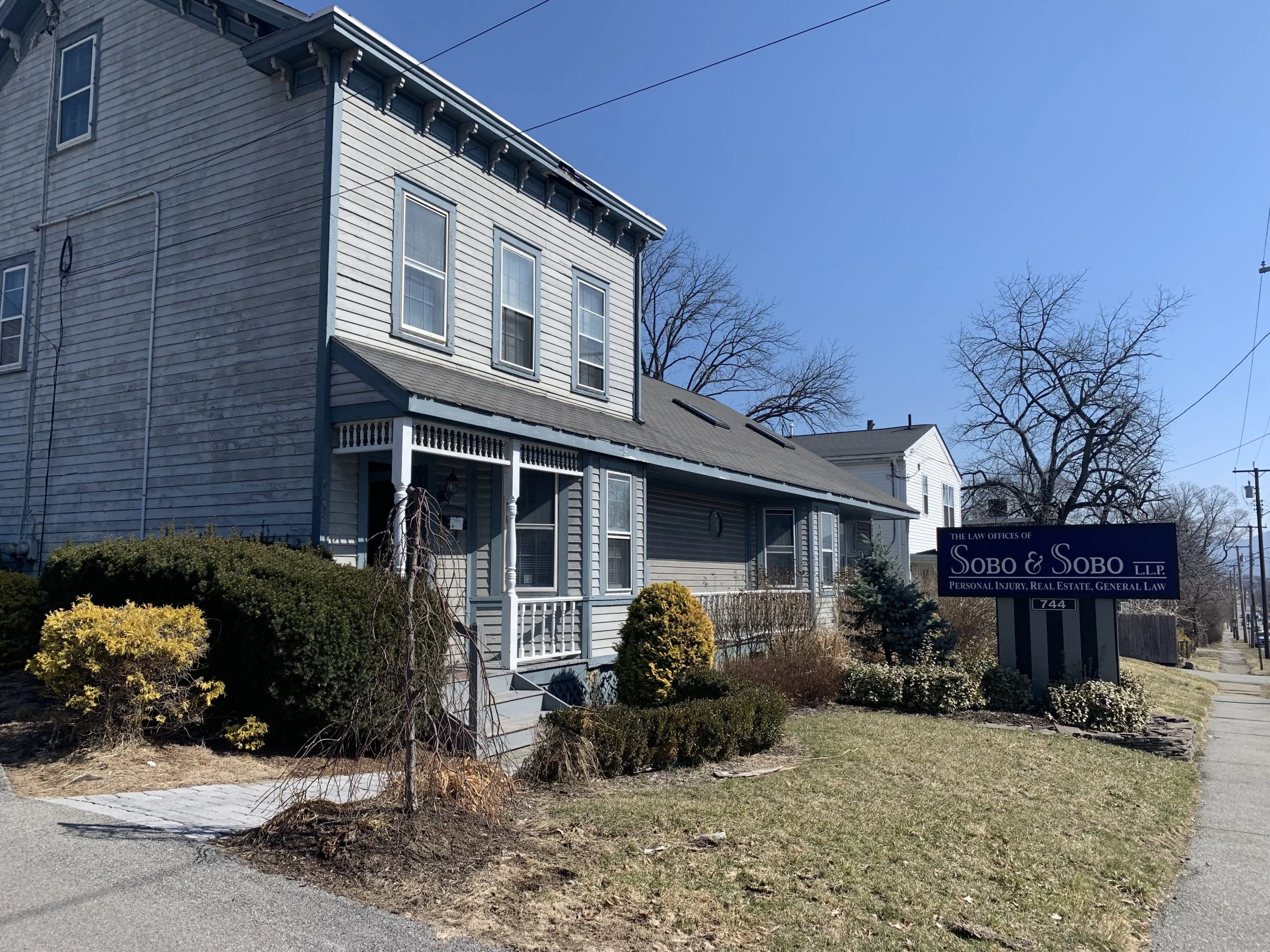 NEWBURGH, NEW YORK, March 21, 2022 — Personal injury law firm Sobo & Sobo LLP is excited to announce the massive expansion of their Newburgh office at 744 Broadway, Newburgh NY 12550. The expansion is necessary to accommodate the increasing number of clients and staff in a newly-renovated, state-of-the-art 9,000 square foot office. 
Building renovations are expected to be completed in four to six months. Until then, the firm will still be available to meet with clients by appointment. New and existing Newburgh clients can call 855-GOT-SOBO to speak with their legal teams, or to book in-person meetings and consultations.
One of the primary motivations for the expansion was to improve the Newburgh community. Sobo & Sobo's Newburgh office used to be next to two abandoned buildings on Broadway. Greg Sobo, Founder and CEO of Sobo & Sobo LLP, was able to purchase the property to remove the dilapidated buildings and build the new Sobo & Sobo office complex.
"Sobo & Sobo is excited to undertake this expansion to serve the local communities of Newburgh," said Mr. Sobo. "The new, state-of-the-art office will greatly improve the look and feel of the local Broadway neighborhood, improve our clients' experience, and help the Sobo & Sobo team continue to win personal injury cases."
About Sobo & Sobo LLP
Established in Middletown, New York in 1969, the Personal Injury Law Firm of Sobo & Sobo is made up of a group of professionals with a passion for helping others who also happen to be talented attorneys. We have become recognized leaders in the field of personal injury law in our over 50 years of representing accident victims throughout the NY and Tri-state area.
Learn more about Sobo & Sobo at www.SoboLaw.com