Sobo & Sobo Opens New Law Office in Inwood, Manhattan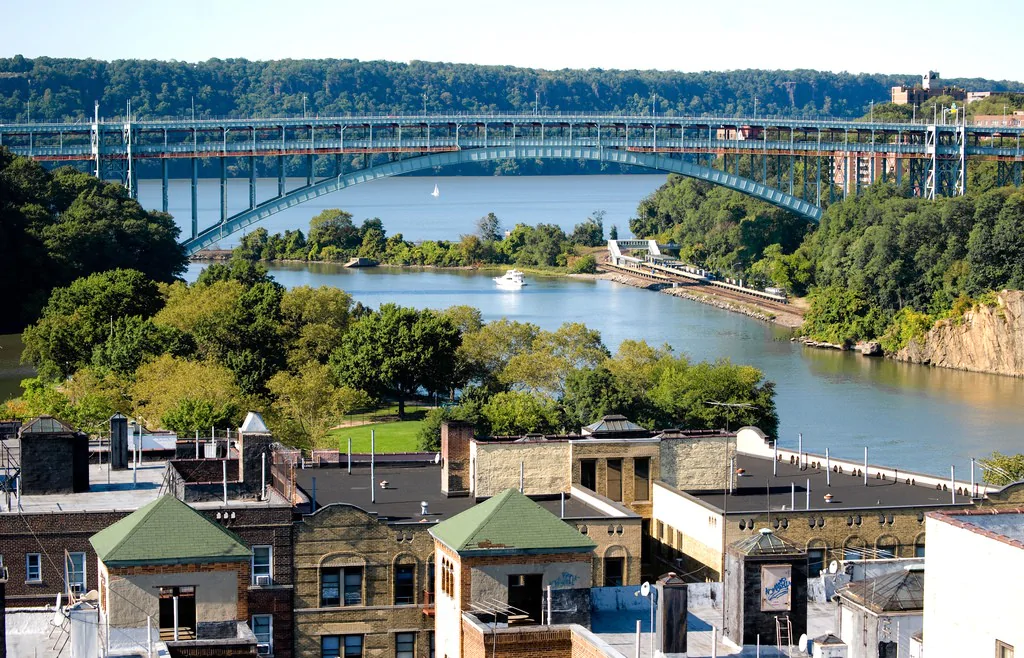 INWOOD, NEW YORK, August 3, 2020 — Sobo & Sobo LLP, a personal injury law firm based in New York City and the Hudson Valley, is pleased to announce the acquisition of storied personal injury law firm Rosenblatt & Frasciello, PC. The law firm offers a range of both personal injury and real estate legal services for clients living in Inwood, Washington Heights, Marble Hill PUMA and all NYC boroughs.
On July 1, 2020, Sobo & Sobo acquired the law offices of Rosenblatt, Frasciello & Knipping-Diaz (RF&K) in Inwood, New York. For over 25 years, the team at RF&K built a reputation among Inwood residents and those in surrounding neighborhoods as a trusted and respected part of the community. The firm has long been a staple of the community. Ensuring continuity, all the prior staff of RF&K have joined the Sobo & Sobo team, continuing their excellent customer service and winning with expertise and a personal touch. "We're friendly, neighborhood lawyers," said Giulio Frasciello of Rosenblatt, Frasciello & Knipping-Diaz. "We help in any way we can, and find assistance elsewhere when we can't solve the problem right here. Our firm prides itself on being available. That's why I'm excited to partner with Sobo & Sobo. We both speak the community's language."
Greg Sobo—Founder and CEO of Sobo & Sobo LLP—expressed enthusiasm about expanding his practice to Inwood, stating, "Sobo & Sobo and the Rosenblatt firm have a long tradition of winning personal injury cases. It's for that reason joining forces makes so much sense. Both law firms also listen. We take the time to understand our clients and stay in touch with them throughout the legal process. In every community we serve, we find a way to help."
Paralegal Yira Liriano has been a fixture at Rosenblatt & Frasciello for 15 years. What is it that keeps her coming back day after the day? "I love the energy of the office and the community. I enjoy listening to clients and doing whatever I have to do to make sure they have whatever they need. It gives me a tremendous sense of accomplishment being able to help others."
In recent years, Sobo & Sobo expanded beyond its seven Hudson Valley offices, opening new locations in the Bronx and Manhattan. Their success with helping New York City clients win personal injury cases guided the firm's decision to continue expanding their reach across Manhattan. Attorneys in Sobo & Sobo's new Inwood office are set to begin offering personal injury legal services including those pertaining to motor vehicle accidents, medical malpractice, defective drugs and devices, wrongful death, construction accidents, slip-and-fall accidents, premises liability cases, worker's compensation and social security disability insurance (SSDI)—as well as real estate and probate cases.
###
About Sobo & Sobo LLP
Established in Middletown New York in 1969, the Personal Injury Law Firm of Sobo & Sobo is made up of a group of professionals with a passion for helping others who also happen to be really talented attorneys. We have become recognized leaders in the field of personal injury law
in our over 50 years of representing accident victims throughout the NY and Tri-state area.
Learn more about Sobo & Sobo at www.SoboLaw.com
CONTACT
Peter Tobey
Sobo & Sobo LLP
1 Dolson Ave, Middletown, NY 10940
Phone: 855-468-7626
[email protected]