Sobo & Sobo Ranked On The Inc. 5000 2020 List of America's Fastest-Growing Businesses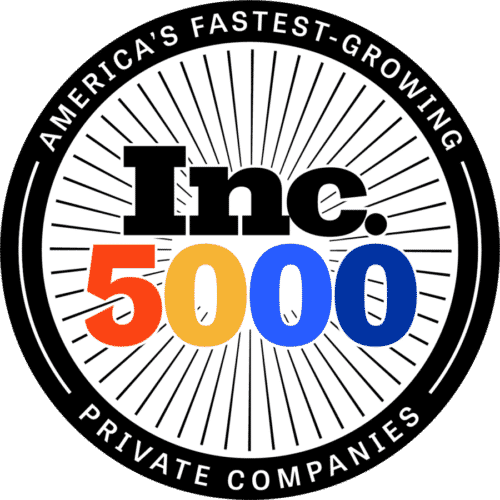 MIDDLETOWN, NY — 12 August, 2020 – New York-based personal injury law firm Sobo & Sobo LLP is excited to announce they were ranked on the Inc. 5000 2020 List of the fastest-growing privately owned companies in the United States. This prestigious recognition comes at a time when the economic effects of COVID-19 continue to cause uncertainty among law firms nationwide—a fact that Founder and CEO Greg Sobo does not take for granted.
"I believe we owe our success to our unwavering adherence to our firm's mission statement to help people who have suffered a loss of health, income and the joys everyone deserves in life," said Mr. Sobo. "We work to win our clients financial compensation for their losses, to get back to living their best lives, healthy and whole. We listen and stand by those we serve every step of the way. Our mission is to use our skill, knowledge and genuine concern to win for clients." 
Sobo & Sobo is proud to be one of only two law firms from New York to make the 2020 Inc. 5000 List. In a time when law firms throughout the US struggle, Sobo & Sobo offices managed to remain open throughout the pandemic by finding ways to continue serving their clients while abiding by social distancing guidelines. New technologies such as remote legal services and other best practices for pandemic prevention were implemented to keep clients' cases on schedule, while keeping staff and visitors safe. 
To appear anywhere on the Inc. 5000 List is one of the most prestigious honors and most sought-after awards among business leaders. First introduced in 1982, the list is a celebration of business innovation and growth in the face of adversity, serving as a key benchmark for entrepreneurial success for nearly 40 years. To qualify for the 2020 Inc. 5000 List, companies had to be privately-owned, based in the United States, independently-owned, had revenue greater than $100,000 in 2016, had revenue greater than $2,000,000 in 2019, and must have started earning revenue by March 31st, 2016 the latest. 
This year's Inc. 5000 nomination came after Sobo & Sobo's award-winning customer service and continued success winning for their clients allowed them to grow their business and expand their practice by opening new offices in New York City, including the Bronx and Inwood, Manhattan. 
According to Yokasta Baez, paralegal at Sobo & Sobo's Inwood, Manhattan office, the firm's continuous growth is also due in part to their newfound success in connecting with Spanish-speaking communities throughout the Hudson Valley and New York City. "I know what it's like to grow up in a community where there are not many resources to help struggling people, and language barriers don't help," said Yokasta. "Sobo & Sobo really speaks the community's language. We pride ourselves in being available and finding a way to help in spite of all obstacles. The more we grow, the more ways we're able to help those who need it most."
The staff at Sobo & Sobo is thrilled to receive this honor and recognition, and proud to be among America's fastest-growing businesses in spite of today's challenges. "I am proud of the team at Sobo & Sobo who came together and rose to the challenge of helping the community during such a challenging time," said Mr. Sobo. "Thanks to their efforts, we will continue to thrive and grow in 2021."
###
About Sobo & Sobo
Established in Middletown New York in 1969, the Personal Injury Law Firm of Sobo & Sobo is made up of a group of professionals with a passion for helping others who also happen to be talented attorneys. We have become recognized leaders in the field of personal injury law in our over 50 years of representing accident victims throughout the NY and Tri-state area.
Learn more about Sobo & Sobo at www.SoboLaw.com
About Inc. and the 2020 Inc. 5000 List
Founded in 1979, Inc. is the only major brand dedicated exclusively to owners and managers of growing private companies, with the aim to deliver real solutions for today's innovative company builders. Winner of Advertising Age's "The A-List" in 2015, and the National Magazine Award for General Excellence in both 2014 and 2012. Total monthly audience reach for the brand has grown from 2,000,000 in 2010 to over 25,000,000 in 2020.
Inc. first introduced the Inc. 5000 List in 1982 to showcase the fastest-growing privately held companies in the United States. Twenty-five years later, Inc. expanded the list to the Inc. 5000 to help readers get a deeper understanding of the entrepreneurial landscape. 
Learn more about Inc. and the 2020 Inc. 5000 List at www.Inc.com/About/index.html
CONTACT
Peter Tobey, Chief Operating Officer at Sobo & Sobo LLP
1 Dolson Ave, Middletown, NY 10940
Phone: 855-368-1036