Sobo & Sobo Welcomes Robert P. Scott as Chief Operating Officer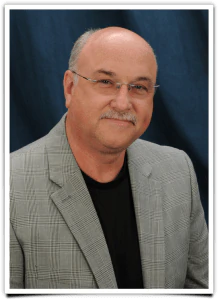 MIDDLETOWN, NY — March 18, 2021 – Sobo & Sobo LLP, a personal injury law firm based in Middletown, New York, recently announced the hiring of Robert P. Scott—acclaimed author, Founder and Managing Partner of Coachfirm LLC, and creator of Bizpods® and the Small Business Success System™—as Chief Operating Officer (COO). He will have the primary responsibility of overseeing the financial, administrative and operational functions of the firm.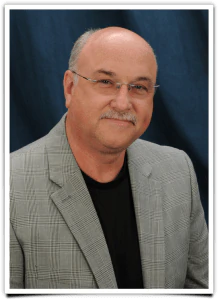 "I'm excited about becoming COO of the fastest-growing law firm on the East Coast," said Mr. Scott. "I've dedicated my career to helping business owners expand their companies by improving practices of business leadership, sales, management, and personal development. I'm thrilled to share my experience with Greg and the Sobo & Sobo team, and help in leading this stellar law firm to new horizons."
Before joining Sobo & Sobo, Mr. Scott founded Coachfirm, LLC: a nationwide business coaching company that guides business owners to grow and expand their businesses. He is also the author of two business improvement books—Small Business Pain Relief and Get Unstuck Right Now, both of which explore the challenges and frustrations that Mr. Scott faced growing his own company, and provide solutions to these problems based on Mr. Scott's own successful experiences in overcoming them. He is also the creator of Bizpods® and the Small Business Success System™: educational programs for small business owners that help them grow, as well as achieve peace of mind and financial security.
"The success of Sobo & Sobo has allowed the firm to expand in ways we never thought possible," said Greg Sobo, Founder and CEO of Sobo & Sobo. "As we grow, we know that we must continue to make our clients our top priority. We are excited to welcome the esteemed Robert Scott to Sobo & Sobo as our Chief Operating Officer. Bob's expertise in operations and client service will be instrumental to our mission to give back to the communities we serve."
When he's not hard at work, Mr. Scott can be found enjoying time with his family, and boating on Lake Wallenpaupack. But more often than not, Mr. Scott continues to follow his passion of improving the entrepreneurial experience of small business owners as a frequent guest speaker at business improvement seminars, sales meetings, and client workshops.
###
About Sobo & Sobo
Established in Middletown New York in 1969, the Personal Injury Law Firm of Sobo & Sobo is made up of a group of professionals with a passion for helping others who also happen to be really talented attorneys. We have become recognized leaders in the field of personal injury law in our over 50 years of representing accident victims throughout the NY and Tri-state area.
Learn more about Sobo & Sobo at www.SoboLaw.com
CONTACT
Peter Tobey, Marketing Director
Sobo & Sobo LLP
1 Dolson Ave, Middletown, NY 10940
Phone: 855-468-7626
[email protected]
FOR IMMEDIATE RELEASE