When Wrongful Death Claims are Appropriate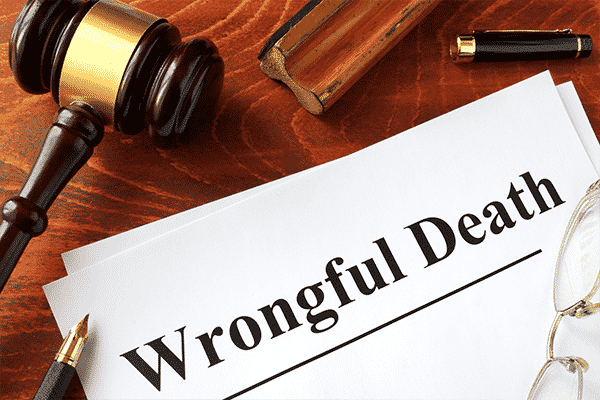 Accidents happen when least expected. An automobile crash could easily result in a fatal injury when a disparity exists in the size of the vehicles. Bicycle and pedestrian accidents produce some of the most serious injuries that often lead to death. Along these lines, motorcycle accidents also pose greater dangers since the rider does not have the protection of a steel frame. When the negligence of another driver causes a deadly collision, a wrongful death lawsuit can provide a remedy for loved ones.
For example, in a recent New York wrongful death claim, a tree fell on a vehicle and killed the driver. His widow brought a suit against the town and owner of the property on which the tree was located. Enough evidence existed to get the case to trial, since the very large oak tree leaned toward the road and could have posed a danger to travelers in its defective condition. The New York appellate court found a municipality has the duty to maintain the roadways in a safe condition and that extends to trees adjacent to the road.
Wrongful death claims after a workplace accident
A deadly accident that occurs at the workplace could also provide the basis for a wrongful death claim. If the negligent action of an employer or a third-party company causes a fatal construction accident, there could be both a workers' compensation case and a wrongful death claim. The complexity of these cases increases when one company maintains control over a premises, but hires other companies to come on site to perform certain tasks.
For example, an independent contractor's employee was seriously injured during a fall into a kettle at Conopco, Inc.'s Unilever plant. The employee worked for Vac-Con Industrial Services, Inc. when he was assigned to clean the tank. He received workers' compensation benefits from his employer. He also sued Conopco for negligently failing to provide a scaffold, ladder or lift or warn of the dangerous condition the tank posed. Ultimately, the appellate court dismissed the case finding that Conopco did not maintain substantial control over the job site and did not have a duty to warn. This example illustrates the added complexity if a workplace accident proves fatal.
Strict filing deadlines apply
In New York, a surviving family member must commence a wrongful death action within two years of the death. Also, there are specific filing requirements. If they are not followed exactly within the statute of limitations, it could provide a reason to dismiss a claim.
Monetary damages in these cases compensate for loss of lifetime earnings. This determination often requires an expert. An economist, for example, may complete an analysis that takes into account factors such as yearly salary increases, bonus potential and inflation. Compensation may also be available to cover pain and suffering.
Often family members are in shock following the loss of a loved one. An early consult with a New York personal injury attorney will protect your right to bring a lawsuit and seek compensation for your loss.