Drinking and Driving On New Year's Day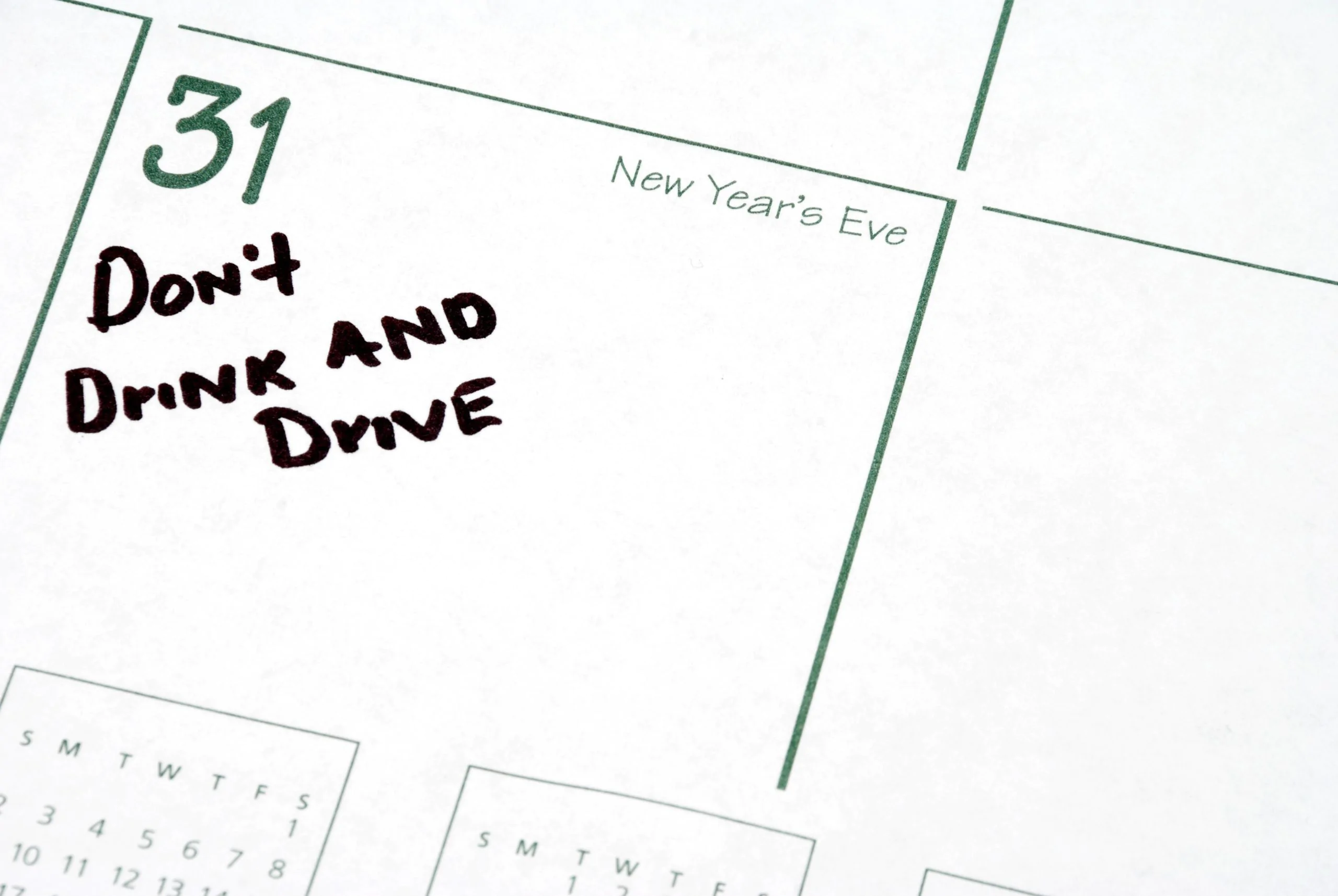 New Year's Day is one of the deadliest holidays for drunk-driving crashes, resulting in hundreds of deaths per year in the US, according to the Insurance Institute for Highway Safety. In 62 percent of these cases, at least one driver, pedestrian, or bicyclist was intoxicated.
The National Highway Traffic Safety Administration (NHTSA) reported 285 died in the US from drunk-driving-related crashes in the week between Christmas and New Years in 2018, According to the NHTSA, an average of 300 deaths have occurred each year during that week since 2011.
Spikes in DWIs On New Years Day
Compared to a typical day the holiday-related drunk-driving accident increase is staggering. On an ordinary day, alcohol-impaired accidents, commonly called DWIs, claim almost 30 lives in the United States, says the NHTSA. That's one person every 50 minutes or over 10,000 lives a year. 
In New York, the DWI toll was 307 in 2018, out of 943 total traffic deaths. Although driving fatalities in the state declined from 1,158 in 2009, DWI deaths remained at about one-third of this total, according to NHTSA.
New York Counties Most Affected by Drinking and Driving 
Intoxicated driving claimed the most lives in Queens County with 19 fatalities in 2018. A close second was Kings County with 17, followed by 11 in both Bronx and Orange counties, seven in New York County, and three in Richmond, according to the NHTSA.
Most Common Time for DWI Accidents
After midnight on New Year's is when the accident rate sharply increases, according to an analysis by the Insurance Institute for Highway Safety. As is custom, those celebrating are gathering until the iconic ball drops at Times Square and then heading to their homes. This puts them on the road after midnight on New Year's Day when the most accidents occur. Only Independence Day has a higher crash toll for a single day with many crashes relating to motorcycles and alcohol use. 
Most Common DWI Injuries
One of the deadliest types of accidents—the head-on collision—is often the result of drunk driving. Confusion caused by impaired driving abilities can account for motorists traveling into oncoming traffic or the wrong way down a one-way street. 
An intoxicated driver may not take evasive action to lesson the impact. And head-on accidents, often with high-speed impacts, are notorious for serious injuries and deaths. This can be one reason why drunk driving in New York continues to reflect about one third of its total fatalities.
The most common DWI injuries are those linked by the NHTSA to head-in collisions. They include the following:
Traumatic brain injury, TBI for short: This serious condition can go far beyond the common concussion to lasting neurological impairment. TBI can hinder everyday activities, from work to hygiene.
Spinal cord injuries can cause paralysis of varying degrees. Such an injury can arise from damage to the spinal cord, vertebrae, ligaments, or disks of the spinal column. Car accidents are a leading cause of this life-altering and often irreversible condition.
Neck injuries can include whiplash, vertebral fractures, blood vessel damage, and in the worst cases paralysis, says New York's Mount Sinai Hospital. Whiplash is often associated with rear-end accidents, which plastered motorists by their impaired state also have a share in. The neck is forced back and forth like the cracking of a whip, causing sometimes serious harm.
DWI Laws in New York
When police suspect in motorist is impaired by alcohol, they may run a myriad of tests. Most people have seen police ask the driver to walk a straight line or recite the alphabet even If only on TV.
A more significant measure of a motorist's fitness to drive is his blood alcohol concentration, also known as BAC.
Police typically measure BAC with a breathalyzer device that gauges how much alcohol is on a motorist's breathe. But they could also use a blood test. 
In New York, any driver with a BAC of .08 g of alcohol per deciliter in their blood or higher is driving while intoxicated. For a commercial vehicle driver, the threshold is .04 or other evidence of intoxication.
It's been determined that the risk of an accident is greatly increased when alcohol level reaches .08. According to NHTSA, muscle coordination becomes poor; judgment, self-control, reasoning, and memory are impaired; and it is harder to detect danger.
Typical impairments for the drunk driver include:
Difficulty concentrating

 Short term memory loss 

Difficulty controlling speed 

Reduced information processing and capacity 

Impaired perception.
New York is not alone in setting .08 as the BAC limit. A BAC of .08 is illegal in all 50 states, the District of Columbia, and Puerto Rico.
All 50 states also have a minimum legal drinking age of 21. There is zero tolerance for alcohol in those under age 21. 
Drunk Driving Penalties in New York
The penalties for driving while intoxicated in New York can be quite serious. For first-time DWI offenders, there is a possible maximum jail term of one year, a mandatory fine of $500-$1,000, and a six-month or more license loss.
A second offense in 10 years is a felony with another $500 to $1,000 fine, and up to four years in jail. Two-timers also will find their license revoked for at least one year. 
But DWI is not the only alcohol-related charge in the state. Consider the following:
Driving with one's ability impaired by alcohol

can be the charge against anyone with a BAC of more than .05 but less than .07. The penalties may include: a maximum jail term of 15 days, 90-day license suspension, and a fine of $300 to $500. The penalties are steeper if the impaired driver has used a combination of alcohol and drugs. 

Aggravated driving while intoxicated

is based on a BAC  of .18 or higher. The penalty on a first offense can be a maximum prison term of one year, a fine of up to $2,500, and mandatory loss of license for at least one year. A third offense in 10 years is a felony which carries a potential maximum jail term of seven years, fine of $2,000 to $10,000, and 18-month license loss.
Preventing New DWI Cases
To ensure safety on the roads with those convicted of drunk driving, even first timers, New York requires ignition interlock. These devices are installed in cars to measure alcohol on the driver's breath. If the device detects alcohol above a certain level, usually .02 percent, the interlock prevents the vehicle from starting.
Law enforcement in New York frequently depends on publicized sobriety checkpoints to combat drunk driving especially around the holidays. Tens of thousands of police officers across the nation participated in Drive Sober or Get Pulled Over, which ran Dec. 11, 2019 through Jan. 1, 2020.
What Is the Average DWI Settlement Worth?
For the victim of a drunk driving accident, the injury can be psychological as well as physical. These highly traumatic accidents can change a victim's life drastically, and settlements can recognize that in a big way.
One recent case from Georgia shows a nearly $10 million settlement being awarded to a then-37-year- old Cartersville woman who suffered serious permanent injuries in November 2019 when an intoxicated driver ran a red light. 
Evidence showed the drunk driver hit the victim's vehicle at a speed of at least 70 miles an hour after already striking a pedestrian with the side mirror of his Ford pickup truck..
The defendant's blood alcohol content was 0.185, which is more than twice the legal limit. Of course, not every drunk driving accident settlement exceeds the million-dollar mark. 
According to innewsweekly.com, the average settlement for an accident victim is roughly $20,000. With slight injuries and damage, the award would likely be closer to $14,000, while permanent damage could bring around $28,000.
New York has no limit on pain and suffering awards, so the average settlement in this state could be much higher. 
Besides pain and suffering, the other factors that impact a car crash settlement include:
Mental distress relating to the trauma of the accident

Wrongful death

Impaired quality of life.
If you or a relative have been hurt by an intoxicated driver, there are medical bills, potential loss of income, and the effects of permanent injuries to consider. Sometimes legal action is necessary to recover from the financial blow that goes along with a bad accident.
To determine your options, the best course is to sit down with a personal injury attorney experienced in accident cases. Your personal injury attorney can help determine the strength of your case and what your potential settlement may look like. He also can help you gather documents and evidence that will make your case a success.
Call 855-468-7626 to schedule a free consultation with an expert DWI or DUAI attorney.