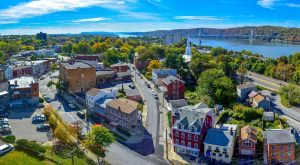 Sobo & Sobo Personal Injury Attorneys in Poughkeepsie, New York
If you have been injured in an accident and live in Dutchess County or the greater Hudson Valley or in New York State, you want a lawyer who is going to listen to your story and use their over 50 years of experience to build a winning case. You want Sobo & Sobo.
Victims should not have to suffer at the hand of someone else's negligence.  The attorneys at the Law Offices of Sobo & Sobo understand that aside from the physical injuries, there are emotional wounds that take time to heal and financial burdens that seem never ending. We will treat you with compassion and keep you informed throughout the journey. After hearing your story, our entire team will dedicate themselves to making the process as smooth as possible for you and your family.
Winning Together
Contact Injury Lawyers
in Dutchess County, NY
Our personal injury attorneys have handled a variety of cases including motor vehicle crashes, dog bites, slip and falls and more. Our mission is to bring justice to all accident victims throughout the tri-state area including Wappingers Falls, Hopewell Junction, and Poughkeepsie and the greater Hudson Valley.
We aim for the highest possible settlement and we don't stop working until we get the results our clients deserve. To start, all you have to do is call 855-GOT-SOBO and set up your free consultation. There are no attorneys' fees until your case is settled or a judgment has been handed down.