Cardiac Injuries in New York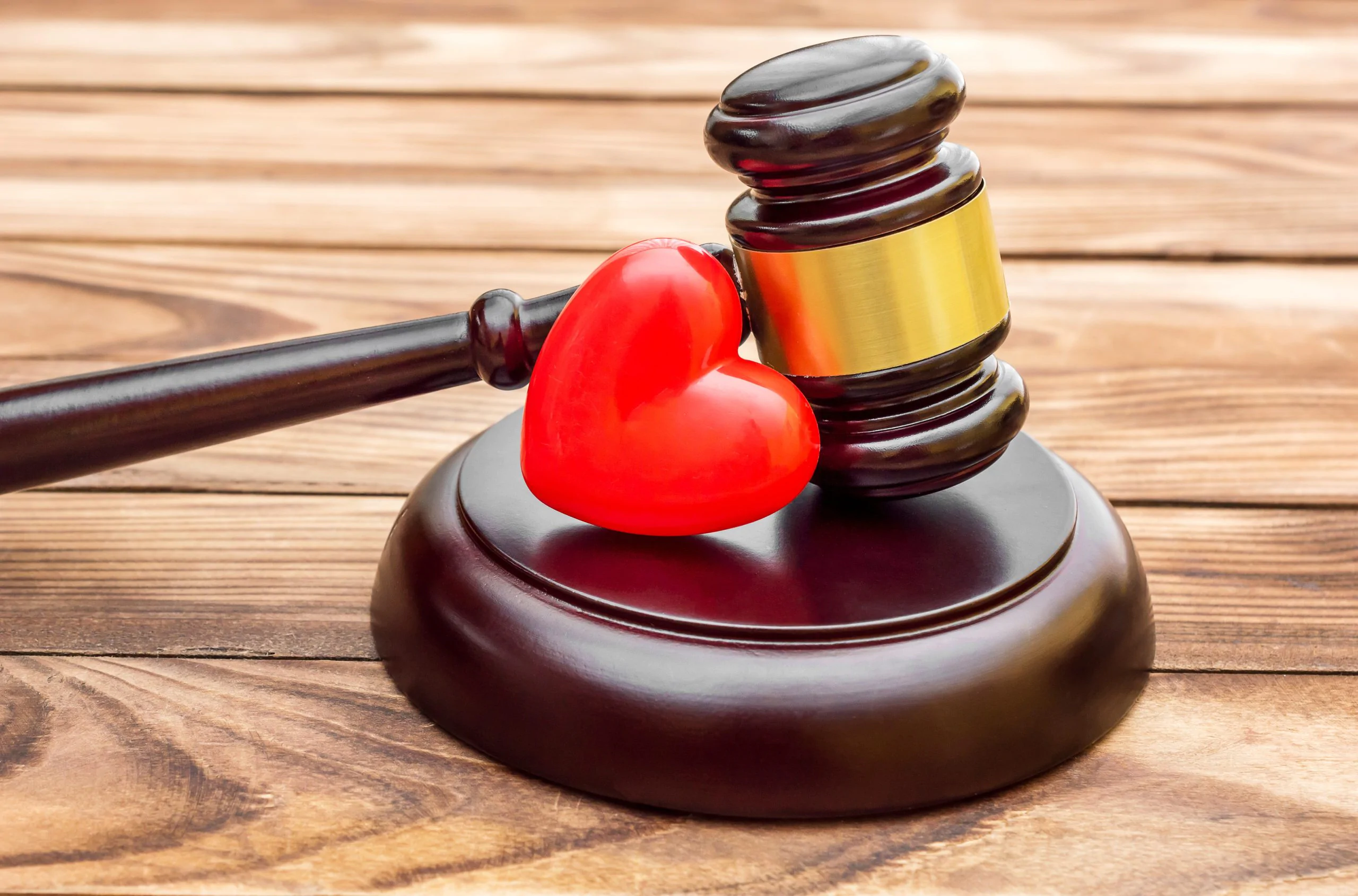 The heart can suffer from disease or injury. These are quite different. Heart disease (and related complications) kills more Americans than any other illness. But injury to the heart – separate from disease – can disable and kill. So, any issue with the heart warrants concern and immediate, high-quality medical treatment.
Cardiac injuries can occur from car accidents, other incidents of personal injury, as well as medical malpractice at the hands of healthcare professionals. When certain types of cardiac injuries occur, a patient may be eligible to receive compensation—especially when an injury is caused by negligence. It's important for those who suffer an injury to the heart to understand the different types of cardiac injuries, and the legal options available to victims injured by negligence.
People at risk for cardiac conditions are supposed to be warned and counseled in prevention by their trusted doctors. Residents and patients in nursing homes and hospitals trust that they are taken care of with utmost care, and with safe, carefully-maintained equipment. Unfortunately, this isn't always the case. Any breach in the standard of care that results in a cardiac injury should be investigated for a personal injury claim on behalf of the victim.
New York State Cardiac Health Statistics
Heart disease is the

leading cause of death in New York State

, accounting for 35% of all deaths statewide

Heart disease is the leading cause of preventable death in people less than 65 years old

7.8% of adults in New York State report that they have had a heart attack or some form of cardiovascular disease

Cardiovascular disease is three times more prevalent among adults living with disability than adults living without disability
Cardiac Injuries from Blunt Chest Trauma
Blunt cardiac injuries that do not involve skin penetration are usually related to sudden deceleration accidents, such as:
High-speed

car accidents

(particularly from airbags)

Falls

Crush injuries

Sports accidents
There is no standard definition of blunt cardiac injury (BCI). In general, they are incidents where a person is injured due to an object in motion colliding with the regions of the heart. Which is to say, something powerfully colliding with the victim's chest area or, in some cases, their back. Injuries of this type can range from mild to severe, including:
Aorta ruptures

Cardiac contusions (bruised area on the heart)

Ventricular wall ruptures
Signs and symptoms will vary depending on the extent of injury, but will mostly include:
Chest pain

Chest wall deformities

Shortness of breath

Dysrhythmia (abnormal heart rhythm)

Nausea and vomiting

Coughing up blood
Injuries such as these can cause structural damage and impair the function of the heart. Unfortunately, this type of trauma can go unrecognized or be diagnosed long after the injury first occurred, which can result in worsened outcomes. 
About 20% of autopsies involving victims of traffic-related deaths show evidence of cardiac trauma. It's estimated that 15% of all blunt chest trauma victims have some form of cardiac injury.
Studies have indicated that these types of injuries may not result in symptoms for as long as 48 hours after trauma. For instance, symptoms of cardiac contusion have been known to develop from one week to a month later. This often worsens conditions as the heart may experience necrosis (tissue death), inflammation or other serious changes while being left alone, injured and untreated.
Based on these findings, patients diagnosed with cardiac injuries as a result of a blunt chest trauma may find it challenging to present a claim for their injuries. It's recommended to consult an experienced personal injury attorney, especially if there were no recorded symptoms after the injury.
Cardiac Injuries in Nursing Homes
The rate of heart attacks in nursing homes is higher than that of the general population. Usually, this would mean that the expected standard of care for nursing homes would be higher in order to effectively treat regular heart attack incidents, but that's not always true. If a nursing home resident dies or suffers due to a failure of a nursing home to provide emergency care, the individual's family can work with a heart attack lawyer to seek compensation from the nursing home.
An elderly population is more prone to having heart issues than a younger population. Nursing home residents often have other health issues that can lead to heart attacks, including:
Blood clots

Coagulation issues

History of strokes
Abuse and Neglect in Nursing Homes
Aside from occurring naturally, heart attacks can also result from improper nursing home care. Negligent or abusive behavior from nursing home staff can exacerbate existing conditions or the declining health of a resident. Nursing home negligence that can result in cardiac injury include:
Extreme temperature variations

can contribute to causing a heart attack

. Lacking adequate temperature control could hold a nursing home liable for worsening a resident's health conditions.

Medication errors

such as over/under medicating, administering the wrong medicine, waiting too long between doses, administering expired medication, or not following manufacturing guidelines for safe storage and handling.

Physical abuse, verbal abuse and emotional manipulation

can be strong enough to bring on a heart attack.
In any event of a nursing home heart attack, a skilled heart attack lawyer can help investigate the details leading up to the incident and determine whether the nursing home may bear liability in court. 
Cardiac Injuries from Medical Malpractice
Cardiac surgery is a critical, dangerous procedure. The slightest medical error before, during, or after cardiac surgery can result in severe consequences for the patient. Lack of quality medical care can cause injuries ranging from mild infections to wrongful death. 
Surgical Errors in Cardiac Malpractice
There are a few common errors that medical professionals can make related to cardiac procedures:
Providing the wrong amount of anesthesia

Failing to follow up with patient and monitor for complications after procedure

Performing a procedure unnecessarily on a patient

Failing to safely remove devices/leaving foreign objects in the patient's body

Using defective or low-quality equipment that leads to complications
Doctors are responsible for providing a high quality of care for their patients. If it can be proven that a medical staff was being negligent, the patient or their relatives can sue for medical malpractice.
Procedures Commonly Associated with Cardiac Malpractice
Cardiac Ablation is a procedure that involves inserting a flexible tube into a vein or artery to remove tissues responsible for an irregular heartbeat. Avoidable mistakes from this procedure may lead to complications such as:
Uncontrolled bleeding

Infection at the site of insertion

Heart valve damage

Laceration and puncture wounds

Blood clots in the legs or lungs

Kidney damage from the dye used during ablation

Paralysis of the diaphragm
Angioplasty uses a catheter with the help of radioactive dye to inflate an artery and remove a plaque blockage. Though it is considered a routine procedure, complications that can happen are:
Blood clots

Kidney problems caused by radioactive dye

Internal bleeding

Artery damage

Release of plaque

(patients can develop permanent disabilities if a surgeon releases plaque into the surrounding arteries)
After suffering angioplasty complications, many patients require many more procedures and treatments to improve their health.
Coronary Artery Bypass surgery replaces a blocked artery with a healthy one. The patient's heart is stopped with medication and hooked up to a heart-lung machine or operated on with specialized equipment.
Mistakes during cardiac surgery can lead to the following for the patient:
Infection

Brain damage

Unexpected strokes

Permanent disabilities

Death
An experienced attorney can know what to look for in a case to determine whether a cardiac injury resulted from malpractice or just an unfortunate event that a doctor could not have reasonably expected or prevented.
Misdiagnosis of Heart Condition
There are other forms of cardiac malpractice cases aside from errors made during cardiac surgery. Malpractice can be when a doctor fails to prevent, screen for, report or treat an at-risk patient's cardiac illness. Doctors should carefully monitor any patients at risk for heart disease. Well-known risk factors are:
Hypertension (high blood pressure)

High cholesterol

Family history of heart disease

High-stress lifestyle

Obesity

Smoking
If someone with these risk factors suffers a cardiac event and has not been counselled on preventing heart disease by their doctor, he or she may be eligible to file a medical malpractice claim. Doctors who fail to appropriately treat heart conditions, resulting in a cardiac event, should be held accountable and investigated by an experienced medical malpractice attorney. 
Filing a Lawsuit for Cardiac Injury
The time limit for taking legal action depends on the circumstances around the cardiac injury. The statute of limitations for any personal injury in New York is three years. For example, in the event of a car accident or fall where someone's negligence directly resulted in another's injuries, the injured victim then has three years from the date of the incident to file a notice of claim.
The statute of limitations is different for medical malpractice. A patient has two years and six months from the date of malpractice, or from end of continuous treatment for a particular condition to take legal action. This allows patients who received care from a negligent doctor (through follow-ups, further treatment, etc.) to be protected even if they continued to unknowingly see the doctor who harmed them.
If a victim is killed in a wrongful death accident, the family or estate has a statute of limitations of two years from the date of the victim's death to take legal action. Damages they may be eligible for include:
Funeral and burial expenses

Medical expenses

Loss of consortium

, or loss of companionship

Loss of support, so long as it can be proven that the deceased provided financial support

Non-economic damages such as pain and suffering
How Sobo & Sobo Can Help
It is crucial for victims of cardiac injury to speak with an experienced medical attorney about their options. The legal teams at Sobo & Sobo know how complex it can be to navigate personal injury and medical malpractice claims. With over 50 years of experience helping victims across New York City and the Hudson Valley, our attorneys have the skills necessary for building successful claims.
Our team will seek compensation for monetary damages, medical bill reimbursement, cost of moving nursing home facilities, pain and suffering, and any other long-term damages caused by an injury. We have offices conveniently located in Middletown, Newburgh, Spring Valley, Poughkeepsie, Monticello, the Bronx and Inwood. If your injury prevents you from traveling, we will gladly come to you.
Contact online or call today for a free consultation at 855-468-7626.