Medical Malpractice in Inwood, Manhattan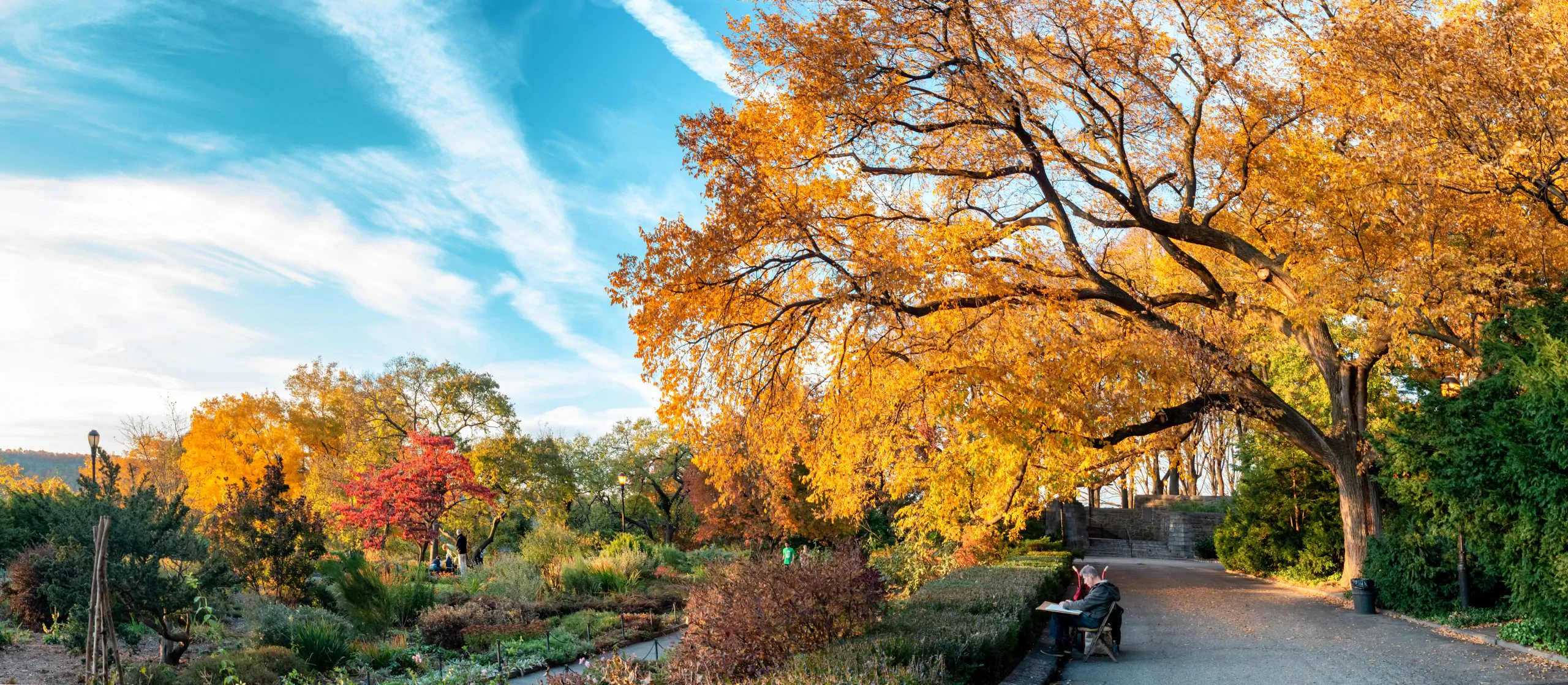 A medical malpractice injury is a possibility anyone receiving medical care should be aware of. All too often, people are injured or die because of careless behavior by a healthcare provider. New York pays out millions of dollars every year to families and victims of medical malpractice. Residents of Inwood, Manhattan should know how to recognize a possible case of medical malpractice and what legal options are available to them.
What is Medical Malpractice?
Medical malpractice is when a certified and legal medical provider fails to uphold a "standard of care, resulting in harm to the patient. When patients are injured by medical professionals violating this standard of care, they have the right to sue for compensation.
New York is among the states where the most compensation is paid to victims of malpractice, accounting for nearly 20% of all medical malpractice costs in the U.S.
Highly-Compensated Malpractice Complaints
Among the many healthcare errors subject to litigation are several that often result in significant damage and loss to the victim and so relatively greater compensation. Among those are:
Erb's Palsy
Clinical Diagnosis Errors or Mistakes
Surgical Errors or Mistakes
Foreign Bodies Left During Surgery
Bed Sores
Brachial Plexus Injury
Types of Medical Malpractice
In Inwood and the rest of New York, medical errors can occur in a number of ways and entitle the victim to a malpractice claim. However, there are types of medical malpractice that are most common.
Misdiagnosis is a form of medical malpractice that occurs when a doctor fails to correctly diagnose an injury or illness after examining a patient. Misdiagnosis also refers to when a doctor completely fails to detect an illness that is actually present. Recent instances of medical misdiagnoses in New York City's public hospitals that resulted in wrongful death include:
A woman went to the emergency room for pain in her shoulder only to be told she had a mild joint ailment. She died two days later after going into cardiac arrest from an untreated bacterial infection. Her husband was awarded $2.8 million.
A woman died after nurses misdiagnosed her meningitis symptoms as a side effect of drug overdose. The hospital treated her as a psychiatric patient instead of treating the brain infection.

Delayed diagnosis refers to when a patient's health condition, disease or ailment is not diagnosed within a reasonable amount of time.
In one of the biggest NYC malpractice cases in recent years, a 25-year-old woman from Washington Heights was left brain dead after doctors failed to detect a post-operative bleed after obesity surgery within a reasonable amount of time. Her husband was awarded $8 million from the city.
An Inwood woman died from surgical complications after giving birth to twins. Her family sued NYU Langone Medical center for failing to detect her hemorrhaging in time. Her husband and children received a $4 million settlement.
Unfortunately, due to lack of judgment, improper technique or recklessness, the healthcare professionals people trust wholeheartedly can make mistakes. Other grounds for medical malpractice include:
Surgery or procedures being performed on the wrong patient
Surgery being performed on the wrong body part
Surgical instruments being left inside a patient
Wrongfully administered prescription, dosage, or defective medication
Anesthesia errors
Medical Malpractice Damages in Inwood, New York
New York is one of only 15 states that does not put a maximum limit on medical malpractice damages. In a medical malpractice lawsuit, New York recognizes three types of compensation for the plaintiff.
Compensatory damages, or economic damages, are awarded to compensate the injured patient for financial expenses such as medical costs, missed income and other losses
Non-economic damages compensate medical malpractice victims for losses that don't carry a financial value, such as pain and suffering
Punitive damages are awarded only if it can be proved that the doctor or healthcare provider acted recklessly or maliciously
Though it is impossible to put a price on the life of a loved one, it is important to know that all victims and their families have the right to hold those responsible accountable. That is why it's important to know how long victims or families have to take action from the date of injury. This time frame is called a statute of limitations.
New York Statue of Limitations for Medical Malpractice Cases
New York State law states that families or victims of medical, dental or pediatric malpractice have two years and six months from the date of malpractice to take legal action.
New York's Discovery Rule applies to circumstances when foreign objects are left inside a patient. This part of the law allows the statute of limitations to begin upon the date of discovering the object was left behind. The Discovery Rule states that victims have one year to take legal action after discovering the object itself or facts leading to the discovery.
Lavern's Law
Lavern's Law is an exception to the statue of limitations for a failure to diagnose cancer claims specifically. It is named after a woman who died from a treatable form of cancer after her doctor failed to diagnose her when her illness should have been identified. By the time she was accurately diagnosed, too much time had passed from the misdiagnosis and she was unable to file for malpractice.
Now, the grace period for cancer victims begins from the time the victim discovers the error or facts leading to discovery of the error. Previously, the discovery rule only applied to circumstances of a foreign object being left behind during surgery.
In any case, it's very important for victims of medical malpractice to pursue compensation as soon as possible. Help from a medical malpractice attorney ensures that victims have legal experts advocating for the justice they deserve.
Not every cancer victim is a victim of misdiagnosis, but it's important to know how to advocate for oneself. Cancer and heart disease are the leading causes of premature death (dying younger than 65 years old) in Inwood and surrounding areas. The leading cancer-related premature deaths are breast cancer, lung cancer and colorectal cancer.
Inwood, NY Community Health
Health issues and medical injuries happen for various reasons in every community. One could say the best way to avoid a medical malpractice accident is to maintain good health in the first place. There are currently about 195,839 people counted as residents of Inwood and Washington Heights. About 68% of people report that their own health is good, very good, or excellent.
Sometimes medical care is unavoidable. While 17% of adult Inwood residents report going without needed medical care in the past year (a rate higher than the rest of NYC), there are still high rates of hospitalization in the community. Additionally, avoidable hospitalizations are higher in Inwood than the rest of Manhattan. These are hospitalizations that could have been prevented if patients had access to quality primary care

Statistics obtained from NYC Health: Washington Heights and Inwood Community Health Profile
Inwood, NY Community Health Programs
Health Education and Adult Literacy (HEAL) is a program that aims to improve the health literacy among the underserved populations in Inwood and Washington Heights. The program "helps people understand basic health information and services needed to make appropriate health decisions.
CHALK (Choosing Healthy & Active Lifestyles for Kids) aims to reduce the prevalence of childhood obesity by helping families develop skills to live a healthy lifestyle through community and culture.
Washington Heights/Inwood Network For Asthma Program is a community-based intervention program designed to reduce preventable asthma-related emergency room visits, hospitalizations and missed school days. Childhood asthma rates in Northern Manhattan are four times the national average.
The Northern Manhattan Perinatal Partnership provides services to help women "take charge of their reproductive, social, and economic lives by delivering crucial health and social services.
Best Urgent Care Clinics in Inwood
Urgent care facilities treat urgent medical conditions, which are injuries are conditions that are not considered emergencies but require care within 24 hours. These clinics also provide quality health care for when primary care doctors are closed, and you never need an appointment. These clinics have the services of a traditional doctor's office combined with the convenience of extended hours, on-site x-rays, diagnostic services, and other specialized resources.
Mount Sinai Doctors-Urgent Care & Multispecialty, Inwood
5030 Broadway, New York, NY 10034
212-604-66575
www.mountsinai.org/locations/msd-inwood
MedRite Urgent Care
177 Dyckman Street, New York, NY 10040
212-235-1633
https://medriteurgentcare.com/clinic/upper-manhattan-dyckman-st/
Clinica Metropolitana
3847 10th Ave, New York, NY 10034
917-675-7505
https://doctor.webmd.com/practice/clinica-metropolitana-18def015-477c-4b44-8ad0-71413c896395
Centro Médico Dominico
629 W 185th St, New York, NY 10033
(212) 928-3900
https://cmd4ny.com/
Legal Help for Medical Malpractice in Inwood, New York
If you or a loved one have been a victim of medical malpractice in the Inwood, Washington Heights, or Marble Hill area, you should consider your legal options carefully. Each attorney at Sobo & Sobo's Inwood, NY office are fluent in Spanish and eager to protect the rights of personal injury victims.
Our attorneys have over 50 years of experience serving the people of Inwood, New York and surrounding areas including the Bronx, Manhattan, Brooklyn, Queens and Staten Island.
Fighting for accountability after a doctor or hospital's life-changing error is dreadful, but finding the right legal representation doesn't have to be. Having experienced representation is necessary for building a medical malpractice claim with the best chance of success and rightful compensation.
Contact us online or call today for a free consultation at 212-544-8892.