7 Questions to Ask Your Paralegal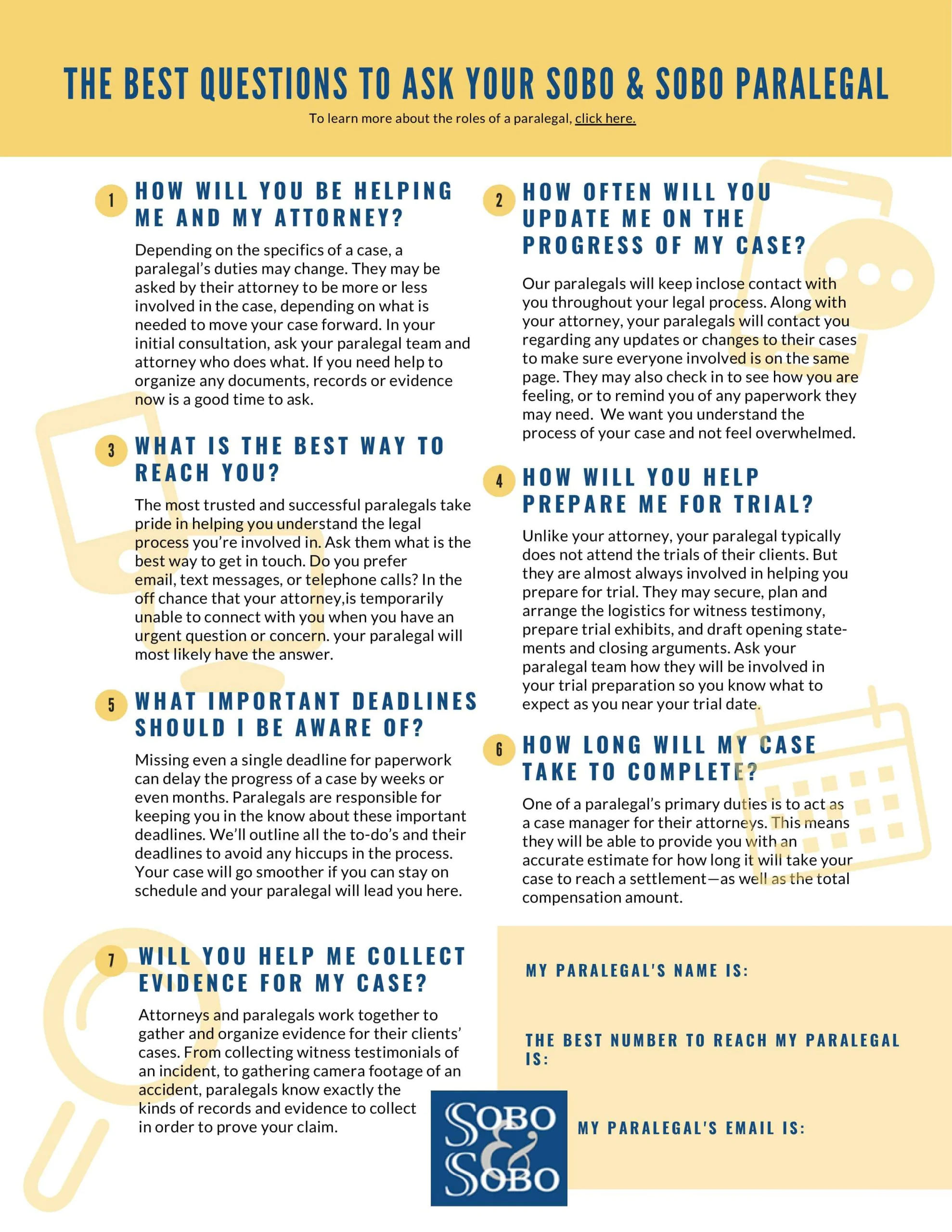 Paralegals are the unsung heroes of most successful lawsuits. They work behind the scenes to help attorneys stay organized, keep clients updated and satisfied, and ensure that a case's progress stays on track.
As a law firm known for their excellent paralegal services, the team at Sobo & Sobo encourage all clients to get to know the paralegals involved in their case. We recommend that you ask your paralegal team the following questions as soon as possible to help you take advantage of the many ways they can help your case run as smoothly and efficiently as possible.
*Click the link below to download the questions every client should ask their paralegal, and bring it with you to your next meeting to make sure you don't miss a beat.
Consult with Your Paralegal
Whether you're already involved in the legal process, or if you'd like an evaluation of a claim you plan on filing, the paralegals at Sobo & Sobo are ready to help you in a free consultation. Call 855-468-7626, or visit one of our conveniently-located New York City and Hudson Valley office locations today.