Boat Accident Lawyers: Lawsuits & Compensation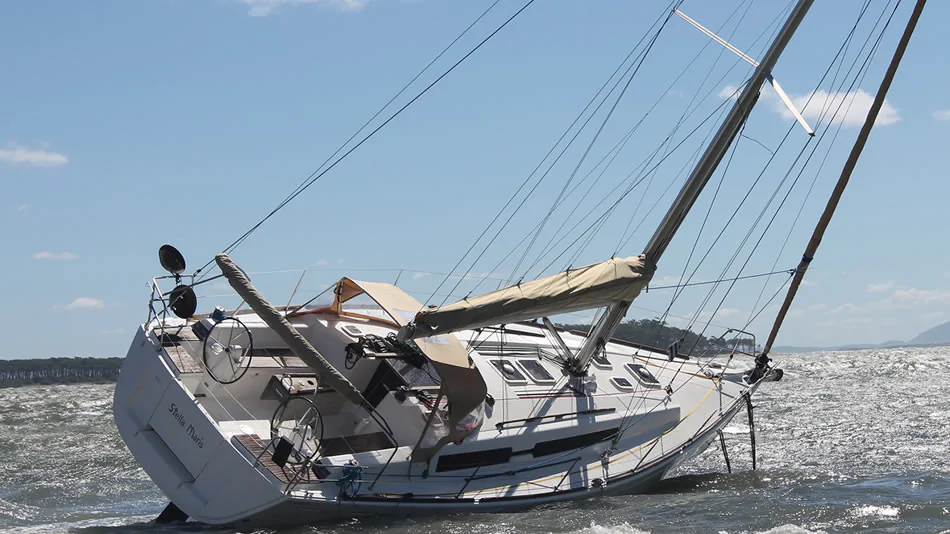 The Law Offices of Sobo & Sobo represent people who have been injured or whose family members have been killed in recreational boating accidents. Boating accident lawyers must specialize in the complexities of local boating laws and federal regulations that govern the waterways.
With decades of experience and legal knowledge, the attorneys at Sobo & Sobo work to pursue maximum compensation for medical treatments, lost wages, and pain and suffering for those injured in boat accidents.
New York Boat Injury Compensation
In most boating and Jet Ski accidents, deaths and injuries are caused by the actions or inaction of others. Victims of boating crashes face the expenses associated with emergency medical care, surgery, and rehabilitation. Some may be unable to work or lose the ability to lead normal lives.
Each case's specific details and the severity of an injury will determine how much compensation someone is entitled to. Categories of potential compensation include:
Medical bills and expenses

for past, current, and future treatments, or rehabilitation services

Lost wages

due to missed time or the inability to work, including any loss of future earning if the injury leaves a victim permanently disabled and/or unable to find consistent work

Pain and suffering

cover noneconomic damages endured from physical pain and emotional suffering

Punitive damages

are awarded in more extreme cases where the injury was caused by someone's extreme recklessness or with malicious intent
New York Boating Settlement Values
Sobo & Sobo does not cite actual settlement values for our clients' cases, even anonymously, for reasons of privacy. From time to time, we may include publicly available individual case histories and ranges of general US settlement values that are published by reliable sources. These, however, should not be interpreted as representing Sobo & Sobo cases or suggest future outcomes at Sobo & Sobo.
The following are examples of boating accident settlements won in New York:
$42,500 settlement

for a passenger who suffered scalp lacerations and ear and neck injuries from falling downstairs after a ferry in Brooklyn experienced a mechanical issue and collided with a pier
$80,000 settlement

for a passenger a boat operator drove the vessel into a wave at high speed on the Long Island Sound, causing the victim to fall out of their seat and suffer trauma to the knee
$700,000 settlement

for a victim of a traumatic brain injury sustained as the passenger of a boat with an inexperienced driver. The operator collided the boat with a concrete structure near the shore of the Hudson River in Dutchess County.
$3 million wrongful settlement

on behalf of a victim who died from severe chest and head trauma after being towed behind a boat in an innertube. The innertube struck a bulkhead due to driver inattention and the impact caused fatal injuries.
How a Boat Accident Lawyer Can Help
Successfully litigating a boating accident case requires proof that a boat operator behaved negligently. Boating accidents are similar to automobile accidents; however, boat accident injuries fall under complex maritime law. Boats leave no skid marks or physical evidence of their path, which make it difficult to determine the actual events and who is the negligent party.
The boat accident lawyers at Sobo & Sobo can help victims navigate the personal injury claim process and gather required information about the boating accident injury. The attorneys can be expected to:
Review medical records and determine the severity of injuries

Contact, interview, and document witnesses to the accident

Investigate the background and driving history of the boat operator and potential cause of the accident

Visit the scene of the accident and take photographs/video, gather testimony, and collect any available evidence

Enter negotiations with insurance companies on the victim's behalf to ensure a fair settlement offer
New York Watercraft Accidents on the Rise
Boating accidents occur with alarming frequency upstate and in/ around the greater New York City area. Every summer brings heightened activity off the coast of Long Island and anywhere on New York's more than 7,600 freshwater lakes and ponds. In the wake of the coronavirus pandemic that gripped the nation in 2020, greater flocks of NY residents have taken to using boats and personal watercrafts.
The U.S. Coast Guard National Office of Boating Safety released a statistics report revealing a 25% increase in boating fatalities nationwide from 2019. Nonfatal accidents increased 19% overall in the country. Fatal boat crashes in the Northeast increased by 400% in 2020. Current data can be cause for worry when considering how watercraft accidents have been decreasing in previous years.
New York Recreational Boating Accident Statistics
The annual Recreational Boating Report includes data for New York's boating industry in 2020:
31 fatal boating accidents occurred, which is the highest since 2003

240 total accidents took place

127 injuries were reported

The most common accident which results in the most injuries is collision between two or more watercrafts (46% out of all other types)

Most accidents and fatalities occur in the month of July
Many recreational boating accidents are the result of negligence on the part of other boaters. A passenger aboard a boat is at the mercy of the boat operator to follow safety regulations at all times. A person could suffer severe injuries or even death when a driver operates his or her vessel negligently. Hiring a boat accident attorney to help file a personal injury claim will help maximize financial compensation for damages.
What to Do If You Are in a Boating Accident in Which Someone is Injured
There are steps one should take to ensure his or her safety following a boating accident and to help protect their rights.
Report the accident

. Depending on where the accident occurs, the operator of a boat or other vessel may be required to report the accident to local law enforcement authorities such as the New York State Police Marine Detail and/or the U.S. Coast Guard.

Take pictures to document the accident.

Capture any relevant photos of the accident, such as: damage to the vessel and any fixed objects involved in the accident, any equipment or materials involved, any injuries that were sustained, and the lighting, weather, and water conditions at the time of the accident.

Seek medical attention

. It is important to seek medical attention as soon as possible and preserve all documentation of injuries and treatment. Prompt medical treatment will improve the prognosis and timeline of recovery for injuries, while also allowing the victim to prove that injuries were caused by the boating accident and not another cause.

Hire an experienced attorney

to complete all necessary filing and paperwork while protecting the victim's rights. An experienced boating accident attorney in New York will help the victim understand the merits of their claim and help successfully pursue a claim for compensation.
Causes of Boating Injuries in New York
To file a personal injury lawsuit or insurance claim against a boat operator, an attorney must prove that an act of negligence occurred, and an injury directly resulted from it. Examples of negligent boating behavior include:
BUI (Boating Under the Influence):

Operating a boat under the influence is negligent and reckless. Alcohol and drug use were the primary contributing factor in

26%

of all boating fatalities in 2019.

Operator Inattention and Inexperience:

Novice boaters sometimes panic when they encounter unfamiliar or dangerous conditions and can make errors in judgement. Navigating with too many passengers or not carrying necessary safety equipment, like lifejackets, are just two examples of negligence.

70 injuries

were attributed to operator error in 2019.

Carbon Monoxide:

Boat engines emit the toxic gas carbon monoxide. Boaters and passengers may be exposed to high levels, leading to poisoning or wrongful death.

7 boating fatalities

were due to carbon monoxide poisoning from 2005-2019.

Failure of Equipment:

Maintaining a boat properly is vital for operating the craft in a responsible manner. Like an automobile driver must service and tune their vehicle to be safe for the road, a boat owner must maintain the boat to ensure it is safe for the water.

For instance, a boat rental company could be held liable for injuries that occurred on a boat with equipment that failed to be safely maintained. Manufacturers may also be held liable for defective machinery.
Negligence refers to the action or inaction that fails to reflect the level of reasonable care a sensible person should exercise in that circumstance.
Types of Injuries Sustained
Boating accident injuries can range from minor bruises to serious trauma. The top boating-related injuries in New York are:
Drowning:

Drowning is the cause of most NY boating fatalities reported since 2005. A person can be dragged underwater or suffer head trauma that prevents them from resurfacing for air. More drownings occur to those who

don't wear life jackets

as opposed to those who do.
Brain or head trauma:

Brain damage can occur from a lack of oxygen when a person is submerged under water or exposed to carbon monoxide.

Head trauma

can also occur after impact with a fixed object during a collision. Trauma is the cause of 20% of NY boating fatalities since 2005.
Lacerations and abrasions:

Serious lacerations and abrasions can be caused by slips or falls on the boat deck, or from being struck by a boat's propeller blade or other machinery. Infects can occur from these injuries, or, in worst cases, amputation of an arm or leg may be necessary.
Spinal Cord Injuries:

Injuries (such as paralysis) can be the result of sever impact or spinal compression. Compression can occur when a boat bounces on the water from inclement conditions.
Whiplash:

A sudden impact can force a passenger's head and body to violently thrust forward and backward.

Whiplash injuries

can occur on a boat very similarly to how they occur in car accidents.
Electrocution:

Failing to properly maintain electrical systems and appliances can result in electrocution or electrical burns. Standing water on a boat increases the risk of electrocution as well.
Contact a New York Boat Accident Attorney
Sobo & Sobo offices are conveniently located in the Bronx, Inwood, Middletown, Monticello, Newburgh, Poughkeepsie and Spring Valley. Victims of boating accident injuries should contact online or call 855-468-7626 for a free case evaluation.