How Much Does a Broken Back Cost in NY?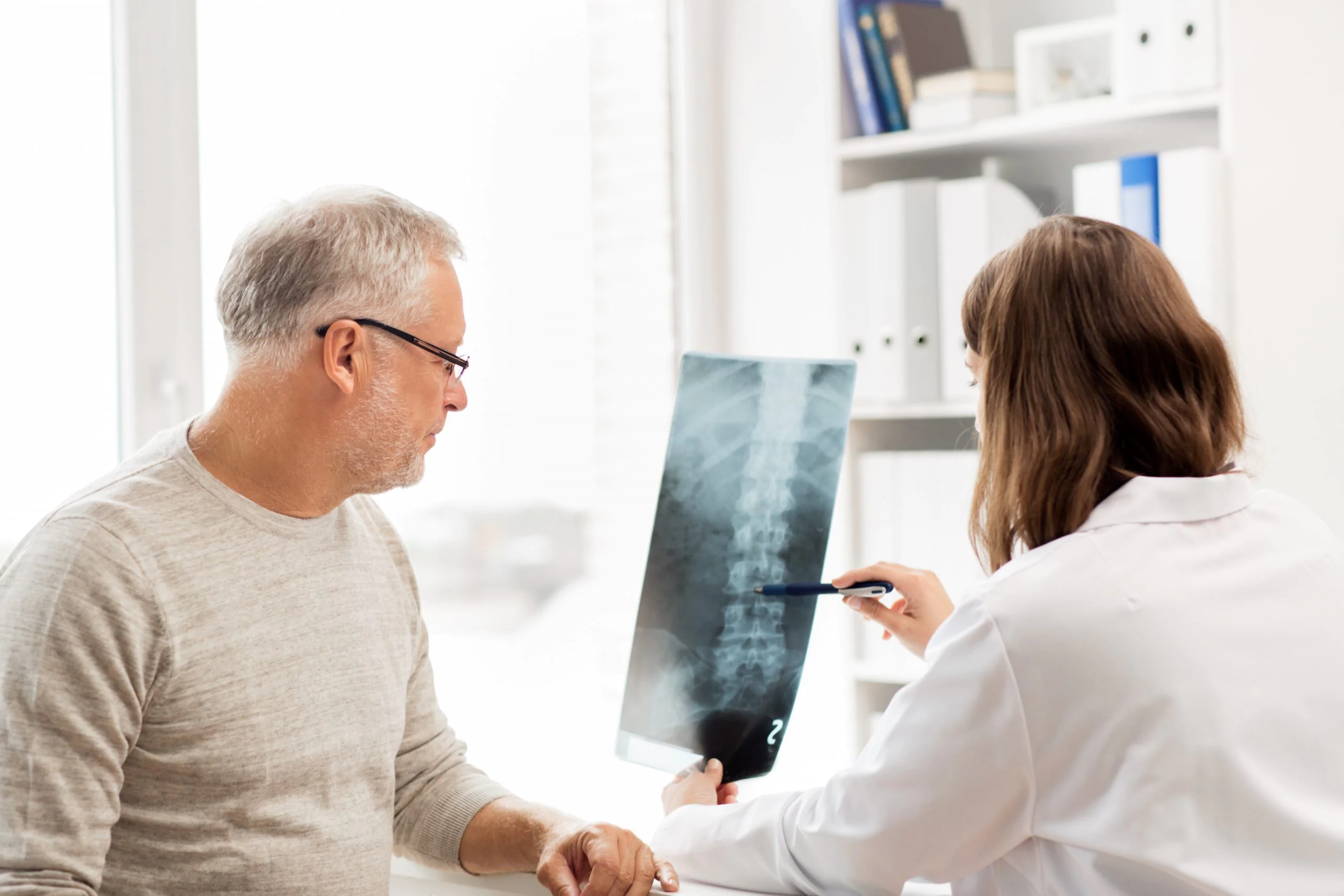 Breaking one's back or suffering any other major back injury can be both physically debilitating and very expensive in New York. The back is not a single bone but is instead a collection of 33 vertebrae, which are small, protective bones that defend the spinal cord.
The cost of a broken back can vary dramatically based on the location of the fracture, how many vertebrae are damaged, and what type of physical therapy and pain medication will be needed for the victim to leave the hospital.
Regardless, those who have broken their backs may need to sue the party responsible to acquire compensation to pay for medical bills, out-of-hospital expenses, and to make up for lost income.
How Much Do Broken Back Treatments Cost in New York?
As with any major injury, a broken back is much more costly if the victim is without insurance. CostHelper indicates that the diagnosis and nonsurgical treatment for broken back injuries typically range anywhere between $5,000 and $15,000 in New York.
Additionally, almost every procedure or service required to diagnose and treat a broken back, such as an x-ray, costs the victim significantly. One spinal x-ray alone can cost $300.
Meanwhile, those without insurance and who need surgery to treat their broken backs or fractured vertebrae must pay between $50,000 and $150,000 on average.
Aftercare can be similarly expensive. For example, custom-made hard back braces can cost up to $2,000 for those without insurance. Ultimately, a serious back injury can do much more than just be physically debilitating because it can bankrupt an accident or assault victim.
Types of Back Fractures and Breaks
The 33 vertebrae along the spine can break together or individually. As a result, there are multiple types of broken back injuries, and each injury is unique in treatment and cost. Some common examples of broken back injuries include:
Compression fractures. These are most common in individuals with weak bones, such as people with osteoporosis
Burst fractures, which are caused by severe physical trauma
Flexion-distraction fractures. These occur when the spine is forced to flex forward, as may happen during an auto accident
Fracture-dislocations, which occur when the vertebrae move sharply and crack as a result
In all back injuries, fractures that only affect one vertebra are considerably less serious than those that affect multiple vertebrae. The more vertebrae that are weakened due to a back injury, the greater the odds of spinal damage occurring, which can lead to disability or death.
Spinal Compression Fractures
Spinal compression fractures occur when the vertebrae of the spine collapse, either due to osteoporosis or because of certain injuries. Some compression fractures are relatively mild and may only require pain medication.
Others may require surgery, which can cost up to $15,000 in New York, depending on unique factors of the required procedure. For example, a spinal compression fracture often requires a procedure called a vertebroplasty. In this procedure, a surgeon injects bone cement into vertebrae that have only partially collapsed.
A Hidden Cost: Lost Income During Recovery
The physical discomfort and intense pain associated with back injuries make them among the worst broken bones a person can experience. But alongside medical bills and the physical toll that such injuries can cause, victims of back injuries must also weather another cost: the loss of income while in recovery.
The spine is the center of mobility for most of the body. If a back injury is severe enough, a victim may be out of work and unable to return to work for months or even years after an accident or assault.
Thus, victims of back injury accidents may need to pursue compensation from the guilty party(s) in order to make up for this lost income, which can make paying back medical bills difficult or impossible.
Most Expensive Back Injuries
Spinal deformities, which can occur after an accident if one or more vertebrae are crushed or pulverized beyond repair, are among the most expensive types of back injuries. They often require spinal fusion surgery, which can cost up to $150,000 for uninsured victims.
Other expensive back injuries include flexion-distraction fractures and burst fractures, which tend to affect multiple vertebrae and may potentially lead to spinal cord damage. Costs for these procedures can run upwards of $30,000 in New York.
Common Causes of Broken Backs
According to Cedar-Sinai, the most common cause of spinal compression fractures is osteoporosis. However, other risk factors for spinal compression fractures include:
Falls are the most common cause of broken backs and chronic traumatic back injuries overall. Anything that puts too much pressure or stress on the spine in a short amount of time has the potential to cause a vertebral fracture for one or more vertebrae. The more vertebrae that are compromised, the greater likelihood a spinal cord injury will occur.
Contact New York Back Injury Attorneys
Individuals who have suffered a back injury because of a slip and fall accident, an auto accident, or an assault should contact New York broken bone attorneys right away. Attorneys help victims of back injuries seek compensation from one or more guilty party and recover vital compensation that can help them pay for:
Past and future medical expenses
Loss of income during surgery and recovery
Further compensation if a permanent disability is suffered because of the back injury
Pain, suffering and other damages
With over 50 years of experience and multiple offices within reach, Sobo & Sobo are the best broken bone lawyers to turn to for those with broken back cases. Contact us today for more information and a free consultation.