The Medtronic Class Action Lawsuit & Recall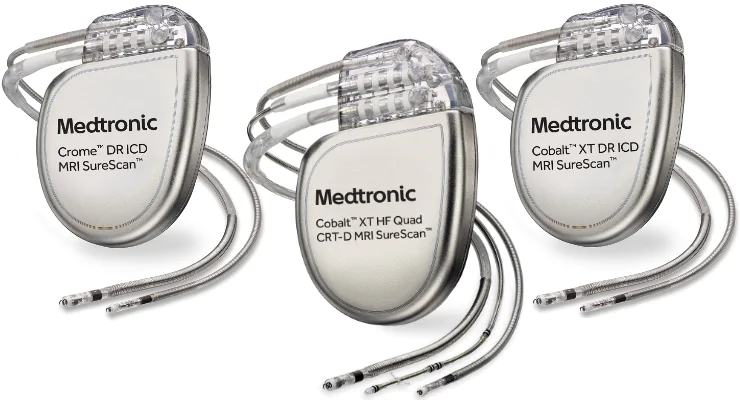 Medtronic, a prominent medical devices company, is once again involved in a class action lawsuit for making and distributing defective implantable defibrillators. These devices, equipped with glassed feedthroughs, pose serious health risks due to failing to deliver adequate voltage needed for treating irregular heart beats.
The US Food and Drug Administration (FDA) responded with a recall of over 348,616 Medtronic defibrillators in July, as these devices failed to deliver adequate voltage for effective treatment. Now, anyone implanted with one of these devices may be eligible to join the class action lawsuit filed against Medtronic.
About the Medtronic Class Action Lawsuit
Medtronic now faces a class action lawsuit as a direct result of their negligence after a plaintiff suffered injury from one of these malfunctioning devices on August 1. It is alleged that Medtronic failed to ensure the safety and quality of their products, despite prior knowledge of the defects, and also neglected to take appropriate measures to rectify the situation.
A total of 22 individuals have already fallen victim to the serious injuries caused by these faulty devices.
Recalled Medtronic Defibrillators
The class action lawsuit revolves around a specific set of implantable cardioverter defibrillators (ICDs) and cardiac resynchronization therapy defibrillators (CRT-Ds). The FDA's official website has identified the following devices subject to the recall:
Cobalt XT, Cobalt, Crome ICDs and CRT-Ds
Claria MRI, Amplia MRI, Compia MRI, Viva, Brava CRT-Ds
Visia AF, Visia AF MRI, Evera, Evera MRI, Primo MRI, Mirro MRI ICDs
What to Do If Using a Faulty Device
Those implanted with the aforementioned devices must contact a medical professional without delay. The potential harm stemming from these faulty devices primarily affects the heart, often leading to sudden cardiac arrest with minimal warning signs. As a result, immediate action is necessary to safeguard the health and well-being of the affected individuals.
Before contemplating legal action, the FDA recommends the following steps for those implanted with the faulty devices:
Avoid preemptive device replacement for this issue.
Program high voltage therapy pathways B>AX across all therapy zones to mitigate risks.
Prioritize reprogramming patients with a history of high voltage therapy and Rx1 programmed AX>B.
Encourage patients with AX>B programming in any high voltage therapy sequence to attend scheduled follow-up appointments for device reprogramming.
Adhere to standard clinical protocols for remote patient monitoring.
Contact Medtronic Technical Services (1-800-929-4043) or the local representative if specific issues arise, as these may indicate device or lead-related problems:
Reduced or no-energy high voltage therapy displayed in Episode Text (irrespective of programmed pathway)
A persistent approximately 50% drop in RA, RV, and LV pacing lead impedance measurements, potentially signifying an elevated risk of reduced or no-energy therapy.
Furthermore, recipients of these devices are encouraged to complete the enclosed confirmation form and forward it to [email protected] for acknowledgment.
Historical Instances of Medtronic Negligence & Lawsuits
Over the years, Medtronic's track record has been marred by several instances of negligence and subsequent legal actions:
2007: Medtronic recalled more than 270,000 Sprint Fidelis Leads (implantable pacemakers) following FDA findings that fractured leads caused unintended and sporadic shocks to patients.
2009: A class action lawsuit emerged against Medtronic and Medtronic Canada for distributing these implants, resulting in serious injuries to multiple recipients.
September 2020: Medtronic faced a $26 million settlement over faulty pacemakers, with individual members of the class action lawsuit receiving compensation of up to $25,000 based on their unique circumstances.
July 2023: The FDA issued a class 1 recall of Medtronic's implantable defibrillators due to their failure to deliver adequate power to correct irregular heartbeats and provide effective therapy.
August 2023: Plaintiff Terry Harris filed a class action lawsuit against Medtronic Inc. and Medtronic USA Inc. in a Minnesota federal court, alleging negligence in ensuring product quality and safety, despite prior knowledge of defects.
Eligibility for the Medtronic Class Action Lawsuit
Individuals who have received any of the aforementioned devices could be eligible to participate in the ongoing class action lawsuit. Unlike personal injury lawsuits, which necessitate actual harm caused by negligence, this particular class action lawsuit is open to those who haven't been injured yet. 
The reason lies in the inherent danger associated with the reduced-energy shock delivered by these devices. As designed, the shock is intended to rectify life-threatening arrhythmias, but due to the defects, it may fail to do so, potentially resulting in cardiac arrest and other grave injuries, or even death. The knowledge that Medtronic had prior awareness of these defects, coupled with their failure to take prompt corrective action and ensure the safety of their customers, makes anyone who has used these devices eligible to join the lawsuit. In such cases, the individuals were unknowingly exposed to significant risks. 
Engaging the services of a class action lawsuit attorney is often the most prudent course of action to safeguard victims' rights, enhance the prospects of lawsuit qualification, advocate for their interests, and secure maximum settlement awards. Those interested in pursuing a Medtronic class action lawsuit can schedule a free consultation by dialing 855-468-7626, or online.
Understanding Class Action Lawsuits
Class action lawsuits are a legal mechanism used to address grievances involving a group of individuals who have experienced similar harm due to a common issue. In such lawsuits, a representative plaintiff, who has been directly affected, files a lawsuit on behalf of a larger group of individuals who have faced similar harm or damages. This approach streamlines the legal process by consolidating multiple cases into a single lawsuit, saving time, resources, and effort for both plaintiffs and the court system.
How Class Action Members are Compensated
Compensation in a class action lawsuit is typically determined based on the extent of harm suffered by each class member. In these cases, the court assesses the total damages and then allocates the settlement among all eligible class members.
The amount of compensation received by each individual may vary based on factors specific to their unique situation. Speaking with a class action attorney is often the best way to get an accurate estimate of a member's settlement.
Contact a Medtronic Class Action Lawsuit Attorney
Individuals seeking to pursue legal action and seek compensation for the harm caused by Medtronic's negligence can initiate the process by engaging in a free consultation with an experienced class action lawsuit attorney.
To begin this crucial step, individuals can call 855-GOT-SOBO or fill out an online form to discuss their case with an experienced class action attorney. During the consultation, attorneys will evaluate the details of the case, assess its merits, and provide personalized guidance on the best course of action.