Legal Options for Parking Lot Slip and Fall Accidents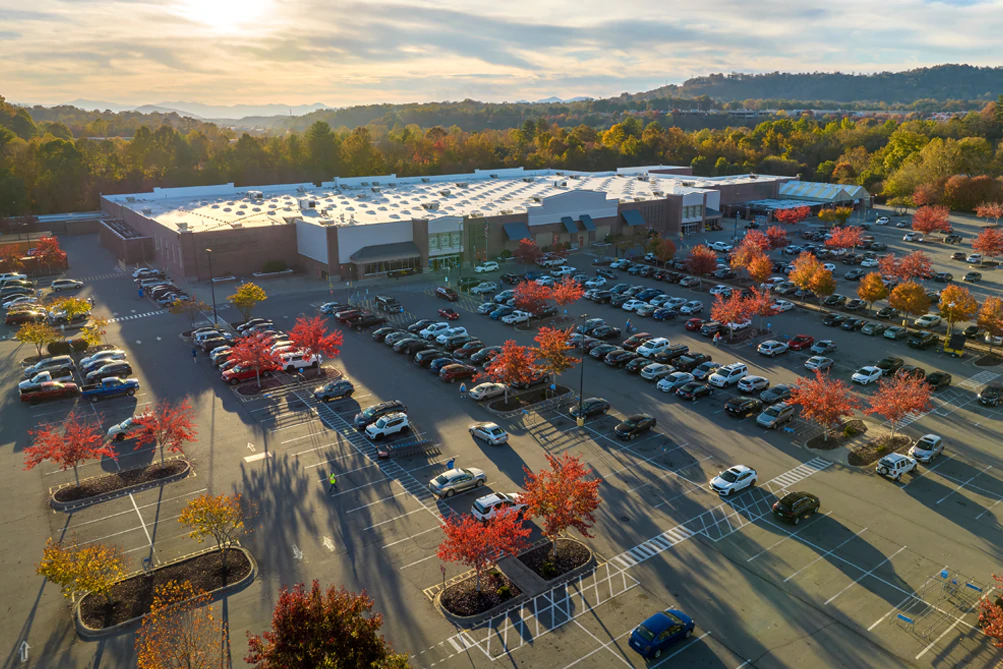 While tragedies can happen almost anywhere, parking lots are notorious spots for slip and fall accidents in New York. These often result in short and long-term injuries. Serious injuries from falls in parking lots and other locales are common. Injured parties may hold the owner of the premises liable for all related damages if a fall accident was caused by an improperly maintained and/or hazardous parking lot.
NYS Law Regarding Parking Lot Injuries
Most slip-and-fall accidents are preventable. Legally, property owners have an obligation to maintain their parking lot in a way that avoids injury. When a property owner fails to care for their property and remove hazards that could lead to an injurious fall, victims have the option of filing a premises liability lawsuit. This is a special type of personal injury lawsuit that is specifically related to neglect or failure to care for property—including parking lots.
Parking Lots: A Common Reason for Falls
An estimated 3 million elderly people in the US are treated in an emergency room each year for injurious falls, according to the Centers for Disease Control and Prevention (CDC). Slip, trip, and fall accidents, including those in parking lots, are also a leading cause of fatalities in older adults. Every 20 minutes, a fall takes the life of someone 65 years of age and older in the US, according to the CDC. In New York alone, the percentage of all older adults injured by falls in 2018 was 25.9%—a rate equal to the national average.
It's no surprise that parking lots are a common cause of falls, according to the National Safety Council. These can be hectic places where pedestrians and motorists alike are often distracted by traffic, shopping carts, packages, and cell phones. 
It's easy to be distracted in parking lots—especially during the holidays, when icy and slippery pavement is most prevalent, and shoppers are more careless and impatient than usual.  
9 Most Common Causes of Parking Lot Injuries in New York
There are many problems that can topple a pedestrian in a parking lot. Some, like an untied shoelace, broken heel, old age, or medical problems, can't be blamed on a property owner. But there are others that could be considered property neglect. The following are the top causes of falls related to poor property maintenance in New York.
*Each of these cases could provide grounds for a premises liability lawsuit. The victims could be pedestrians, shoppers, or employees frequenting the parking lot where they work.
Broken, cracked, or uneven pavement: Any time there is an uneven surface or depression in a parking lot, there is a fall risk. A pothole is only one example of a dangerous surface. Of particular concern is the area where asphalt meets a concrete walkway, which can be a stumbling hazard.
Wheel stops and other elevations:

Wheel stops (aka bumper stops) are meant to keep cars from pulling too far forward into another parking space. But without contrasting paint or other marking, they can have trip potential. The same can be said for elevations associated with ramps and islands.

Drain covers and utility grates:

These serve important purposes but can create a health risk if they create unexpected spots of elevation in parking lots, which can lead to trip and fall injuries.

Ice, snow, or rain:

Parking lot falls are more likely to happen in the winter when slippery conditions exist. If the parking lot has not been plowed or salted, disaster is even more likely.

Litter and debris:

Sometimes parking lots become a dumping ground for car trash. Or they may harbor pieces of broken shopping carts, as well as car parts like hubcaps, forgotten groceries, or fast-food packaging, all of which can pose hazards to walking pedestrians.

Loose stone, macadam, and road grits:

Even when the parking lot is in good repair, an accumulation of stone, salt, and grits can send someone falling forward, leading to injury.   

Puddles:

Pedestrians face two kinds of danger with puddles: (1) a depression of unseen depth and (2) a potentially slippery water buildup.

Inadequate lighting:

Without illumination, none of the above hazards will be easy for an individual to see and avoid. 

Lack of signage:

There may be inadequate warning signs or pavement striping in a parking lot to alert the public to fall hazards.
Common Injuries from Parking Lot Falls
The cost of injuries associated with parking lot slip, trip, and falls can be staggering. One out of five falls leads to a serious injury like a broken bone. 
In general, the total medical expense for falls in the US came to more than $50 billion in 2015, according to the CDC. Based on their frequency, parking lot mishaps represent a significant share of that total. 
The most common serious injuries from a parking lot fall according to the CDC are: 
Hip fractures;

and 
All these injuries are typically associated with pain, loss of motion (either permanent or temporary), and time lost from work and everyday activities. Here is what an accident victim can expect with each of these injuries:
Broken Bones
Common fractures associated with a fall include bones in the wrist, arm, and ankle, according to the CDC. Breaking one's wrist or arm during a fall is often the result of a defense mechanism, as people instinctively try to catch themselves when falling, which can result in bone fractures along the arm and wrist.
Recovery time from broken bones is typically six to eight weeks, depending on the severity of injury. Complications, though rare, can include ongoing disability, nerve damage, and osteoarthritis. 
Falling on icy pavement in New York parking lots is a common cause for broken ankles, according to Harvard Health. Treatment for broken ankles typically include surgery and physical therapy and can take months to fully recover from.
Hip Fractures
More than 95% of all hip fractures in the US result from falling accidents, according to research from the CDC. More than 300,000 elderly people are hospitalized annually for broken hips across the nation. Treatment for these injuries typically involve surgery, rehab, and medication.   
If the break is severe, the hip itself may have to be replaced. In New York, hip surgery costs patients an average of $22,354. 
Recovery time for hip replacement can be two to four weeks on average, according to Johns Hopkins Medicine. The other surgical option is the internal repair of the femur bone connected to the hip. This is often accomplished with the insertion of screws.                                                                                                                                                                         
The hip fracture also carries many complications if the injured person is immobile for too long. These include pneumonia, blood clots in the legs and lungs, and loss of life.
Traumatic Brain Injuries 
Falls are the most common cause of traumatic brain injuries: an umbrella term for everything from a complete skull fracture, to a hematoma (or blood clot) in the head. 
Often the result of a sudden blow that damages the brain, these injuries can be life-altering. A TBI can have a permanent impact on a person's life. For example, in serious cases injuries may make it difficult to impossible for victims to perform daily tasks, drive a car, or return to work.
The symptoms of a TBI can include headaches, dizziness, convulsions, confusion, impaired coordination, slurred speech, poor concentration, memory problems, and changes in perception. In more severe occurrences, a TBI can lead to unconsciousness, coma, and even death. 
Many times, a TBI will require surgery and/or rehabilitation. The severity of the injury will determine how long treatment is required. 
Settlements Amounts for Parking Lot Injury Lawsuits
*Sobo & Sobo does not cite actual settlement values for our clients' cases, even anonymously, for reasons of privacy. From time to time we may include publicly available individual case histories and ranges of general, US settlement values that are published by reliable sources. These, however, should not be interpreted as representing Sobo & Sobo cases or suggest future outcomes at Sobo & Sobo.
Awards for slip and fall accidents  have been known to reach six-digits, while others are no more than $1,000. One of the factors that determines the size of an award is comparative negligence, the idea that the injured party in some way contributed to the accident.
The cost of medical care, time lost from work, lasting pain, or disability—all of these are factors that weigh into a decision to take a property owner to court. Generally, awards will be higher for more severe injuries and those that cause substantial pain and suffering. 
Comparative Negligence and Its Impact on Settlement Amounts
New York courts will explore comparative negligence to see if the injured party could have avoided the mishap. For instance, would the hazard have been obvious had the person not been chatting on their cell phone when they tripped? This could give them a percentage of responsibility for the accident, and result in a lower settlement. On the other hand, if the parking lot was dark and this alone kept the injured party from seeing the obstacle, the percentage of responsibility is likely to be greater on the property owner. 
Either way, hiring a personal injury lawyer is typically the best way to ensure victims receive maximum compensation for their injuries. Having professional legal representation in court helps victims minimize their fault in an accident, which in turn increases their potential settlement amount.
No Limits on Compensation for Pain and Suffering in New York
In New York, those who sue for injuries will find there will not be a ceiling placed on dollar amounts for pain and suffering. Many states do have such limits, but New York offers a chance for those injured to get a higher payout based on the pain and suffering they experience.
Fall Injury Attorneys with a Proven Track Record
Navigating a complex legal system by yourself can be challenging and overwhelming, especially if you were recently injured. The lawyers at New York-based Sobo & Sobo have over 50 years of expertise dealing with personal injury cases relating to parking lots and other property issues. 
Consultations are free for all residents in New York's Hudson Valley and New York City, and can help determine the eligibility and value of any injury case. Contact Sobo & Sobo online, or call 855-468-7626 for immediate assistance.