Benefits of an Irrevocable Trust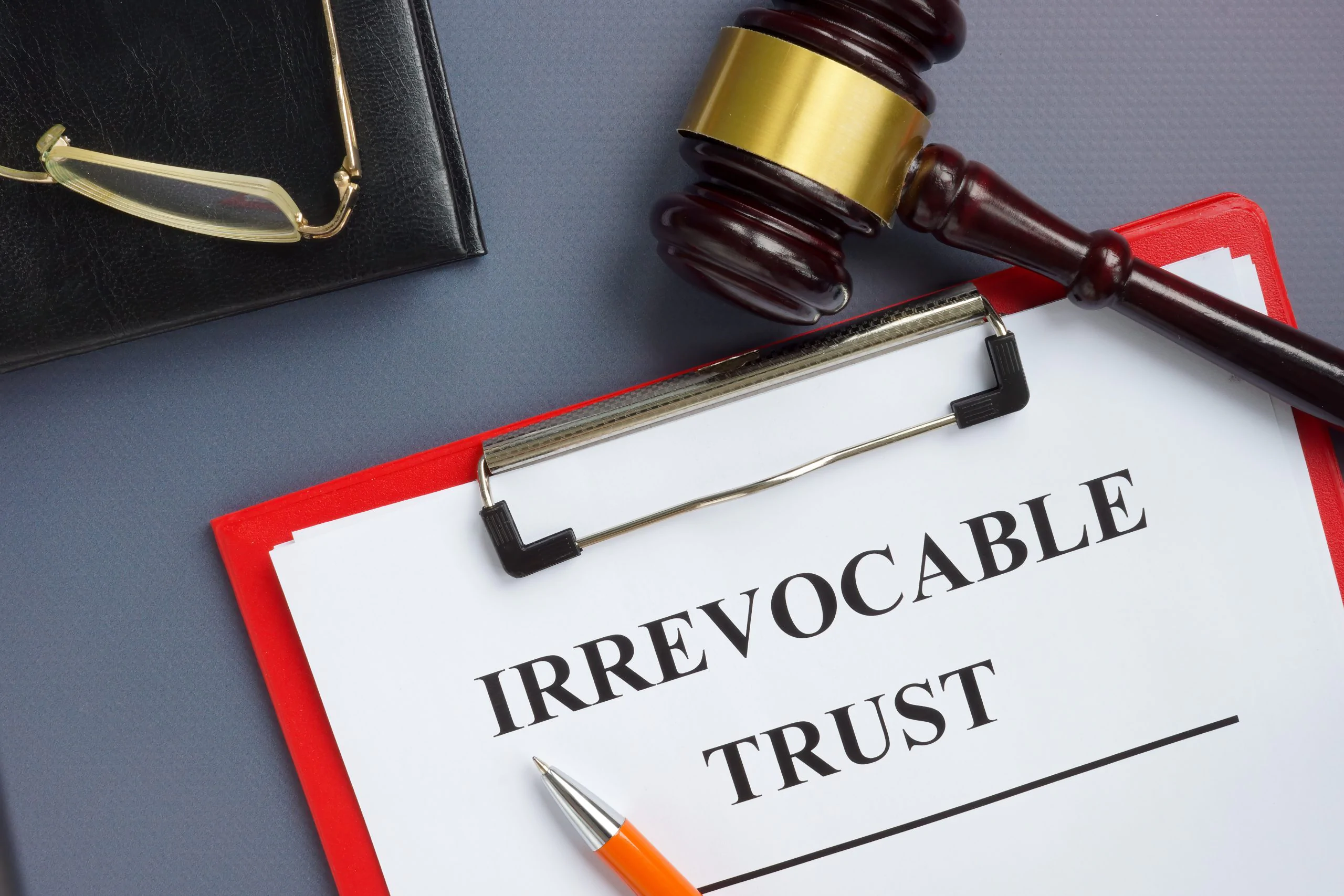 Investing in an Irrevocable Trust is a proven method of protecting your assets for you and your loved ones. Having a trust helps you control how your assets are distributed when you die, reducing the taxes you could owe, avoiding the bureaucracy of probate court, protecting your assets from creditors and lawsuits, and making sure your assets end up in the right person's hands if you're incapable of managing your trust.
Protect financial information by avoiding Probate
Irrevocable trusts can help to avoid probates, saving you and your loved one's time and money by allowing a trust to take effect immediately. The courts won't be involved in approving a Will or other documents related to the deceased person's estate probate.
What's more, since a probate is a public process, any financial information involving your property can be discovered in public records. This could potentially expose information you might want to keep private. No one is able to view the details in an irrevocable trust unless permitted by the trustee or grantor. Any individuals or family members not included in the estate won't be able to look up the financial information included in the trust.
Lowers Value of Your Overall Estate
A trust can be used to keep all your assets under your control while reducing the portion of your wealth subject to taxes. Transferring your estate and assets to an irrevocable trust transfers ownership of those assets to the trust. You, personally, no longer own those assets.
A trust of this sort will lower your overall net worth while keeping the total value of your assets intact. Depending on how the irrevocable trust is structured and what its purpose is, you may continue to use your property under the trust.
Long-Term Planning and Security for loved ones
Irrevocable trusts can be used to take care of minors and individuals incapable of taking care of themselves by establishing long-term financial security for your heirs.
You can determine at what age and in what distribution amounts your heirs begin receiving to prevent them from squandering their inheritance. This includes passing on property to loved ones. An irrevocable trust cannot be revoked or amended based on current circumstances, offering greater protection for your assets and your heirs as well as long-term viability.
Protection Against Creditors
Irrevocable trusts are protected from debt collection, keeping creditors away from any assets in them. They also protect assets and investments from divorce settlements.
Protect Property
The law office of Sobo & Sobo LLP is ready and able to assist you with navigating a trust. Whether you're securing an existing asset, or protecting a settlement from a lawsuit, an irrevocable trust may be the best tool with which to ensure your future and the future of your assets.
To find out more about if a trust is right for you, or to schedule an appointment, contact us at 855-GOT-SOBO.