Drive DeVilbiss Healthcare Portable Bed Rail Recalls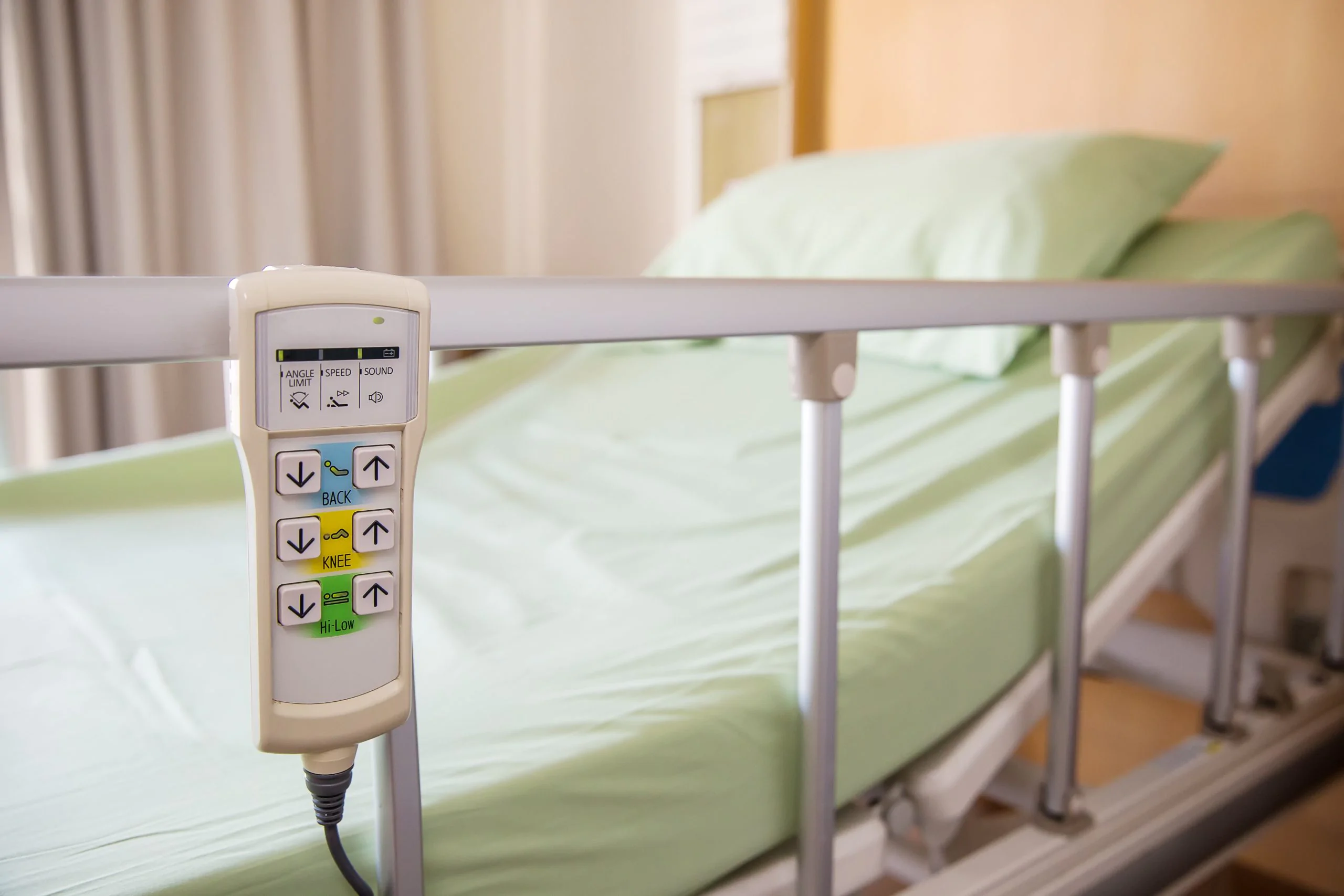 On December 6, 2021, Drive DeVilbiss Healthcare recalled a series of portable bed rails meant to act as guards for medicated adults sleeping in beds at home or in clinics. Because of a potential entrapment hazard and risks to personal health, including the risk of asphyxiation, consumers should stop using these portable bed rails and contact Drive DeVilbiss Healthcare for an immediate refund. 
What Bed Rails Are Affected?
Drive DeVilbiss Healthcare previously manufactured adult portable bed rails that are intended to help patients remain safe in their beds when undergoing home care for medical treatments/injuries. The bed rails are mounted on beds and are also designed to assist individuals in climbing in and out of bed when necessary.
Many of the pieces in the bed rails are adjustable or foldable. The full list of recalled portable bed rails includes:
Model 15064, a bed assist handle. It is about 21 inches high and 12 inches wide

Model 15062, a bed assist rail with a folding board. It is about 23 inches high and 12 inches wide

Model RTL15073, a home bed assist handle. It is about 13 to 17 inches high and 19 inches wide. It has adjustable height

Model RTL15063-ADJ, a home bed assist handle. It is about 15 to 20 inches high and 20 inches wide. It has adjustable height
To identify whether they have the right bed rails, consumers can check for the following signs:
A brand name "Drive" in addition to the above model numbers printed on a label on the bed rail's metal tubing

White or chrome metal tubing

Black, nonslip padding on grip handles or under-bed frames for both of the adjustable models above

A wooden under-bed board attached to the grip handle for model 15062
In total, Drive DeVilbiss Healthcare sold nearly 500,000 bed rails at various medical supply stores, including online retailers like Walmart.com and Amazon.com. The bed rails were sold between October 2007 and December 2021 for prices ranging between $30 and $80 on average.
In addition, Drive Medical sold nearly 70,000 units in Canada and approximately 120 units in Mexico.
Why Are They Recalled?
Drive DeVilbiss Healthcare's adult portable bed rails have been voluntarily recalled after two deaths were reported. The first death occurred in 2011 and the second in 2015, both in February. The first involved a 93-year-old Californian woman, and the second involved a 92-year-old Canadian man living at an assisted living location.
According to reports, the portable bed rails were not attached properly to the beds of the patients. This caused the victims to fall through the gap between their mattresses and the rails, becoming entrapped and dying due to asphyxiation.
What is the Nature of the Recall?
At the time of this writing, Drive DeVilbiss Healthcare is offering a full refund for any consumers who can prove that they purchased the portable bed rails. Consumers can contact Drive DeVilbiss Healthcare through several different channels:
Contact Drive DeVilbiss Healthcare directly from 8 AM to 7 PM Eastern time Monday through Friday by calling 877-467-3099

Contact drivemedical.com directly and click on the button labeled "important safety information" located at the top of the page

Alternatively, visit

www.recallrtr.com/bedhandles
Any of these locations will direct you through the proper recall and refund process. The refund process involves emailing a photo of the bed rails to a certain email address. Once Drive DeVilbiss Healthcare confirms ownership of the bed rails, consumers will receive a refund via check or bank transfer over a few business weeks.
Have There Been Any Additional Injuries or Deaths?
Other than the two deaths reported above, there have been no other injuries or major medical incidents related to the Drive DeVilbiss Healthcare portable adult bed rails. That said, these bed rails are being recalled because they remain a serious physical threat for those who use them.
The bed rails are not able to be firmly attached enough to beds. This always leaves a gap between the bed and the rails, introducing the risk of asphyxiation. In addition, there is the possibility that users may trap a limb between the bed and the bed rails, leading to an injury or other issues.
What to do if You've Been Injured by a Bed Rail
Although Drive DeVilbiss Healthcare has issued a recall, consumers may still be injured by these bed rails by accident. Consumers who are injured by one of these portable bed rails should:
First, seek out medical attention

Once they are stabilized, contact a personal injury attorney
A personal injury attorney like Sobo & Sobo will be able to help consumers put together a strong lawsuit based on the reckless activity of Drive DeVilbiss Healthcare. A recall does not completely absolve the company from responsibility if a consumer is injured by one of their medical products.
If successful, a personal injury lawsuit may allow consumers to receive compensation for any medical bills incurred due to the accident, pain and suffering, and other factors.
Sobo & Sobo can offer consumers a free consultation if they have been injured by these portable bed rails. Contact us today for more information.