Flammable Children's Robes Recalled by Mark of Fifth Avenue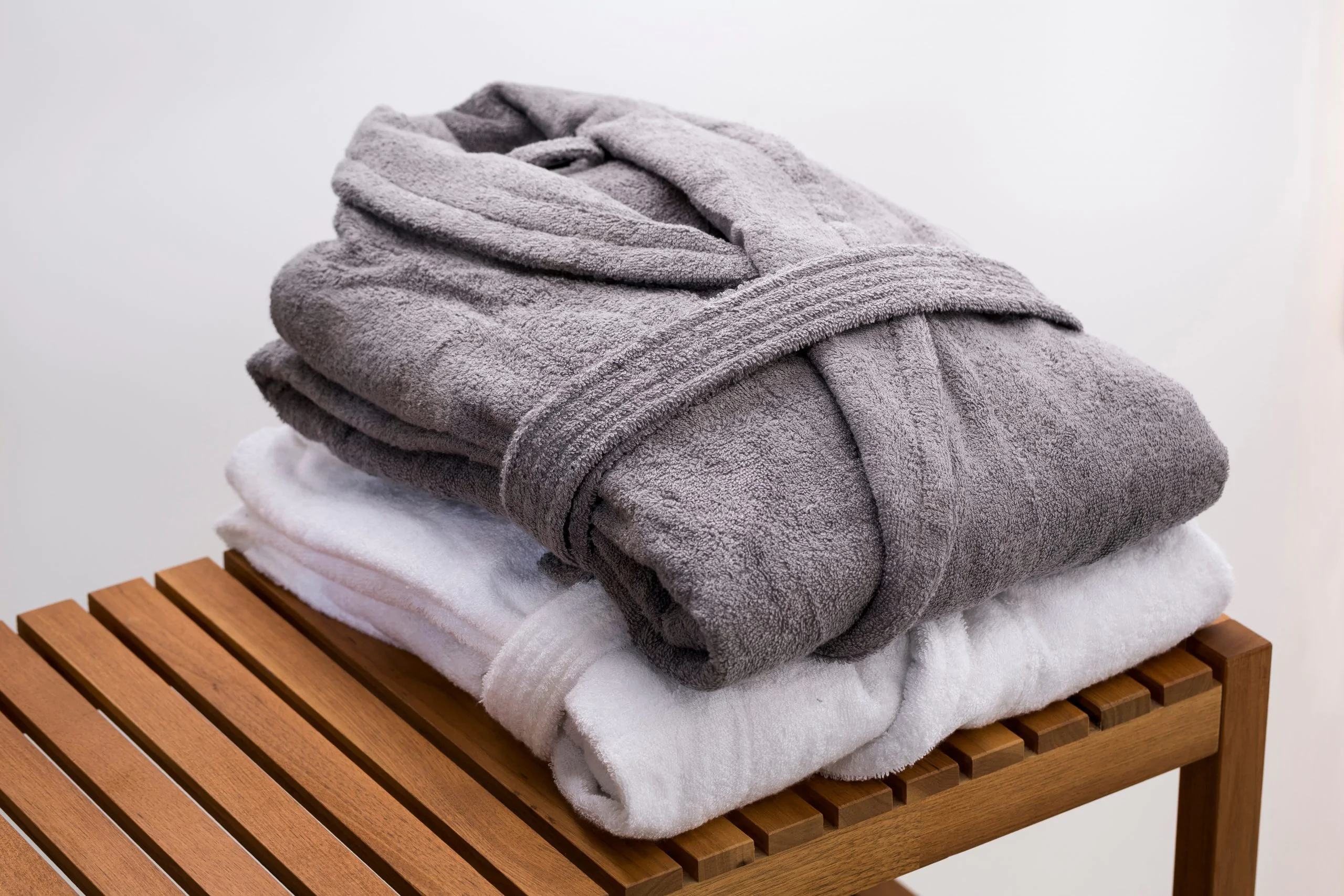 A recent recall from Mark of Fifth Avenue for a line of children's robes has led many parents to worry about the safety of their kids. While no injuries have yet been reported, parents should be aware of the dangers of these robes, the nature of the recall and refund policy, and what to do if they or their children are injured because of these recalled products.
Those injured by these robes may be eligible for legal compensation from a personal injury settlement, or toxic tort case.
The Recalled Robes
Mark of Fifth Avenue is a Harriman, NY company that designs and produces a wide variety of garments, including robes. As of December 8 2021, nearly 10,000 children's robes were recalled per guidance from the US Consumer Product Safety Commission, as well as Mark of Fifth Avenue themselves.
The robes in question are a series of basic children's robes made with 100% polyester. They are branded by Star Art in Linen. They're available in the following sizes:
Furthermore, the robes are available in several colors, including black, navy, red, royal blue, gray, blue plaid, and red plaid.
The robes are designed with long sleeves and feature twin front pockets in addition to two side seam belt loops. The robes come with a matching belt that fits through the loops. The belt is always the same color as the broader robe.
Consumers can also identify the robes by checking for "made in China" printed on a sewn-in label at the robes' seams. Consumers may also find a "100% polyester" label in the same location.
These robes were previously available on both Walmart.com and Amazon.com between August 2019 through June 2021 for prices ranging between $35 and $45. However, consumers may also have purchased these robes from third-party resellers or other garment sites.
Why Were the Robes Recalled?
After testing, the CPSC discovered that the robes were unable to meet the pre-describe federal flammability standards for any children's sleepwear and other garments. As a result, the robes were found to be potentially threatening to children if they ever were exposed to flammable objects, such as matches, hot lightbulbs, and more.
The robes pose a risk of severe burn injuries or fire injuries to children, especially those under the age of five.
Have There Been Any Injuries?
At the time of this writing, there have been no recorded injuries because of the Mark of Fifth Avenue children's robes. However, the threat of burn injuries remains. Consumers who have these robes should be careful as they work to acquire a refund (more on this below).
If a child or adult is injured by the robes, medical attention should be sought immediately. Furthermore, those injured by burns from these robes may be able to acquire compensation from Mark of Fifth Avenue with the right legal assistance.
Are There Dangers to Kids and Adults?
The only potential danger for these children's robes relates to fire hazards. The 100% polyester material that the robes are made from is highly flammable. Thus, the robes are more susceptible to fire hazards compared to similar robes or other garments.
Aside from the fire damage, there are no known additional dangers to children and/or adults.
What You Should Do
Consumers who have purchased these robes should immediately remove them out of reach of children. Furthermore, they should contact Mark of Fifth Avenue right away.
Mark of Fifth Avenue currently offers a full refund for any consumers who purchased these robes from legitimate sites including Amazon.com and Walmart.com. To receive a refund, consumers must:
Cut the robes in half using scissors

Take a photo of the cut robes

Send an email with the photo to

[email protected]

.
Once the email is sent, consumers will be contacted about the recall and further instructions. A refund will appear in a wired bank account or via a check within 2 to 3 business weeks once confirmation is received.
Alternatively, consumers can contact Mark of Fifth Avenue directly at the company's website, www.markoffifthavenue.com. Once there, consumers can click "recall and safety info", which is located at the bottom of the webpage. There, they will find additional information about the robes, the nature of the recall, and the refund policy as stated by Mark of Fifth Avenue.
What if You're Injured by These Robes?
Although the recall is fairly straightforward, it may not be enough to protect everybody. Some consumers could be injured by the robes due to the above-mentioned burn hazards. If a child or adult is injured by the robes, they should seek out medical attention immediately.
Once any injuries are dealt with, consumers should contact a personal injury attorney right away. Although Mark of Fifth Avenue has sent out a recall, this does not absolve them of responsibility for any injuries that may occur.
A personal injury attorney may be able to help consumers injured by these robes by:
Gathering the requisite evidence for a strong personal injury case

Ensuring that a personal injury case is filed before the statute of limitations expires

Helping claimants receive maximum compensation for their injuries
Should a personal injury case be successful, claimants may receive compensation for past and future medical bills, pain-and-suffering due to the injuries, and any property damage that may have occurred if a fire caught because of the robe(s).
Finding the right personal injury attorney is key. Sobo & Sobo is well equipped and ready to help consumers injured by children's robes from Mark of Fifth Avenue. Contact us today for more information.