Car Accidents in The Bronx: Legal Help & Statistics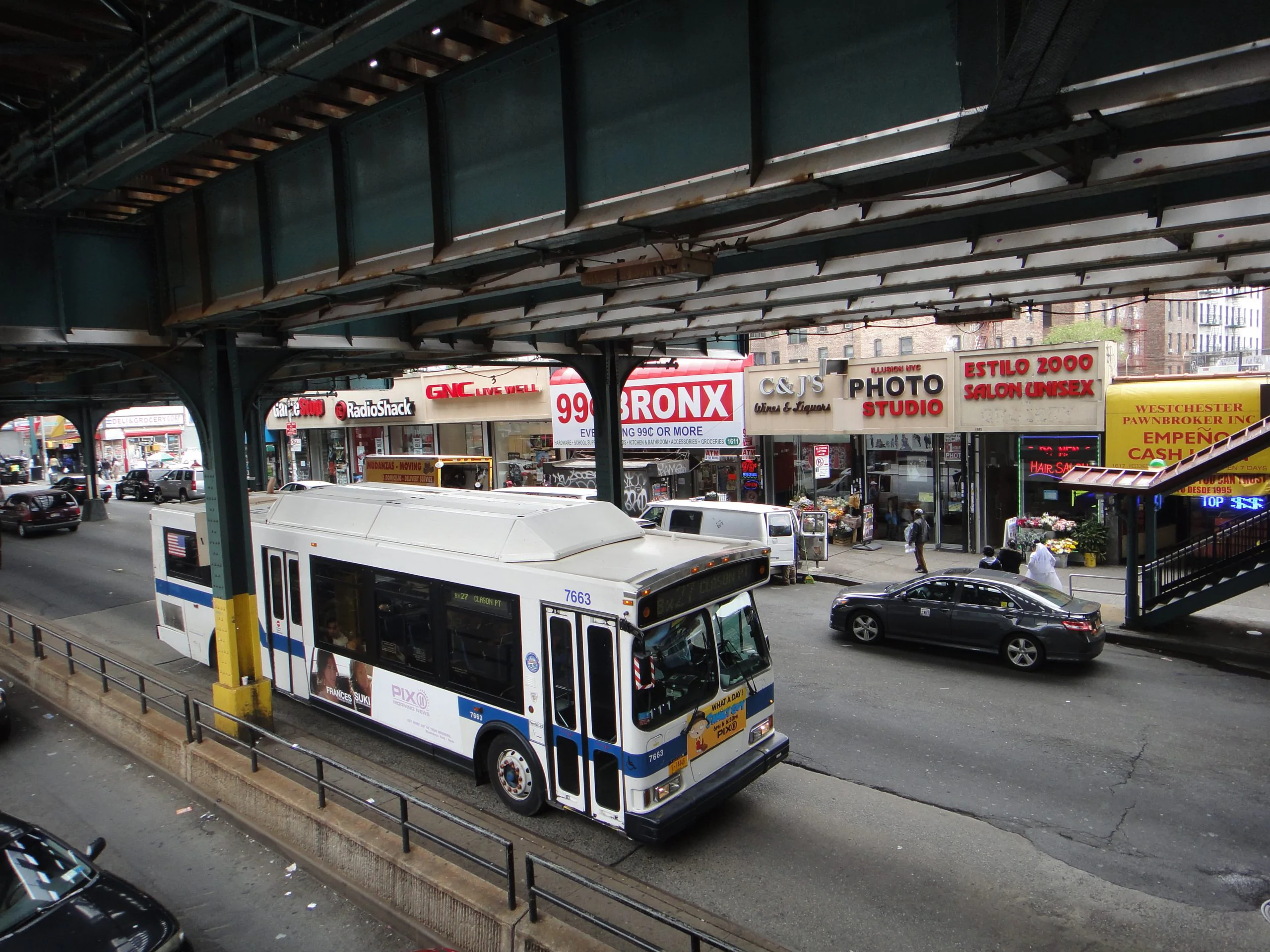 According to statistics from the New York Police Department (NYPD), approximately 15,000 accidents occur every month in New York City, making it the second-most dangerous area to drive in the country after Los Angeles. 2,021 of those accidents occur in the Bronx alone. Here is everything you need to know about the growing traffic problem in the Bronx, and what to do if you're a victim of an accident.
Bronx Car Accident Statistics
Below are the average numbers of people injured by vehicle accidents in the Bronx each month, according to the NYPD:
319 Drivers
302 Passengers
22 Cyclists
169 Pedestrians
Top 3 Causes of Car Accidents in the Bronx
Distracted Driving


According to the Department of Motor Vehicles, the number one cause of car accidents in the Bronx is drivers distracted by cell phones. Distracted driving is also one of the leading causes of car accidents nationwide.

Tailgating


Refraining from tailgating could save you from being at fault in an accident. In most cases, drivers who hit the back of the car ahead are held accountable for causing the accident. However, if there is evidence showing that the driver in front didn't give the vehicle behind them enough space to stop in time to avoid collision, then the blame for such a case may shift.

Failing to Yield


According to the NYPD, failing to yield is a major cause of vehicle accidents in the Bronx. Such accidents occur when impatient and/or unthinking drivers cut into busy lanes without looking, don't use turn signals when merging, or ignore yield signs altogether.
What to Do After a Car Accident in The Bronx
Step 1: Stay where you are. Don't leave the scene under any circumstances. Fleeing a scene of this kind can lead to you being perceived as a hit-and-driver—especially if anyone in the other car is injured. Remember that even if you don't have insurance, a car accident lawyer can still work with you, without having to worry about the penalties given for leaving.
Step 2: Make sure that you and your passengers are alright. Check to see if you or anyone else is injured. If they are, then call an ambulance immediately; ambulances in the Bronx take an average of 15 minutes to arrive at the scene.
Step 3: Assess the damage of your vehicle. After checking how the other driver and passengers, you can now assess any damage done to the vehicles. Evidence is crucial, so take photos of everything. It would also be helpful to gather witnesses. Get their names and phone numbers.
Step 4: Ask for a copy of the police report. You will want to make sure you have a copy of the police report for evidence, which will help you if and when your legal process starts.
Step 5: Exchange car insurance information with the other driver. Exchange personal contact information as well, such as the driver's name, address and phone number.
Step 5: Contact an experienced car accident lawyer in the Bronx. Once you're able to get in contact with a Bronx accident attorney, ask them how they can help you through the legal process. Legal help is almost always necessary to get the settlement you need to recover physically and financially.
Where to Go in The Bronx New York for Medical Attention
If an ambulance isn't required, it's still strongly recommended to still seek immediate medical care. Even if it seems like a minor injury at the time, it is common for accident-related injuries to get worse over time, and develop into more severe medical conditions if left untreated.
Here is a list of the best hospitals in the Bronx where you can be treated as quickly as possible:
Calvary Hospital off Eastchester road in the Bronx is open 24/7 with a total of 225 beds.
BronxCare Hospital Center (Fulton Division) is located off of Fulton Ave.
NYC Health + Hospital / North Central Bronx is located off of Kossuth Ave. With their emergency room open 24/7
NYC Health + Hospitals / Jacobi is a municipal hospital with a total of 457 beds, located at 1400 Pelham Pkwy S.
Physical Symptoms of Car Accident Injuries
Neck Pain
Neck stiffness and shoulder pain are the two most common types of physical injuries following a motor vehicle crash.
Commonly known as "whiplash," these symptoms are the most delayed in appearing, sometimes taking a few days to appear. Whiplash happens when the neck is thrown into a back-to-forth motion, and is a common result of rear-end type accidents. It can take up to six weeks for whiplash pain to completely disappear, and requires urgent medical care.
Headaches
Just like whiplash, it is common for headaches to develop a few days after the automobile accident occurred. While normally not anything to stress about, it could indicate a more major medical condition, such as blood clots. It is especially important to seek medical attention immediately after if a driver or passenger has had a history of TBI.
Back Pain
Unlike whiplash, back pain is known to occur right away. Delayed back pain is common, but it's important to report every detail to your doctor when symptoms start for preventative measures. Lower back pain could be anything from whiplash to a herniated disc. Muscle damage is also common, though if any tingling or numbness appears, that could indicate pinched nerves.
Back pain is definitely not something to ignore after a car accident. It's important to report symptoms right away, otherwise insurance companies can argue it happened after the auto accident.
*Keep a detailed record of all your doctor appointments and medical treatments, so your attorney can make sure you're properly compensated.
Mental and Emotional Symptoms of Car Accident Injuries
While everyone focuses on their physical injuries following an automobile accident, doctors are urging people to be aware of the emotional damage it causes. Statistics show that 9% of car accident victims develop PTSD or mental disorientation afterwards. Below are some of the most common emotional symptoms people experience in the aftermath of an accident.
PTSD
Passengers are more prone to developing PTSD after being involved in a car accident. You could be triggered when driving or riding in a vehicle afterwards by simply passing the location the accident happened.
Anxiety
This is a symptom that those suffering from PTSD will experience, especially when triggered. This includes racing heartbeat, dry mouth, sweaty palms, and shaking. This can cause weight loss and insomnia.
Depression
Symptoms of depression can cause social withdrawal, moodiness, irritability, feeling of loneliness, embarrassment, and chronic fatigue. Depression can affect your work, relationships, and internal intense emotional distress.
Shock
Signs of shock that you should look for after a motor vehicle crash include:
Dizziness
Fainting
Dilated pupils
Rapid pulse
Feeling weak
Numbness
Shaking
Just like you should document every physical damage done to your car, documenting your emotional distress symptoms is equally important. Keep a journal to write down how you're feeling, and any anxiety or depression symptoms you're experiencing. Also keep documents that you receive from your medical provider, including any diagnosis you receive.
Share these documents and your feelings with your attorney so they can make sure you're properly compensated for mental anguish. Social support is important when you're feeling down, so having an attorney who has your back helps distress so much. Especially one who is experienced in automobile accidents and the emotional trauma that can occur after.
Your personal injury lawyer is going to want as much evidence as possible for your case. Everyone deserves someone to have your back completely after emotional distress.
Contact Car Accident Lawyers in The Bronx
Sobo & Sobo are highly experienced attorneys that have seen it all. No matter the type of car or motorcycle accident, they work to give you the justice you deserve. Their record of successful settlements precedes them and they want to help you ease the stress that comes after an accident.