2023 Scholarship Contest Winners
For the first time ever, THREE students tied for first place, and won $500 towards their scholarships!
They were all so heartfelt and insightful, we just couldn't choose between them.
Alexa Buxbaum
From Clarkstown High School North
New City, NY
Alexa Buxbaum and her talented friends made an awesome jingle for our law firm inspired by a trending Tik Tok song. The lyrics and stellar editing made us smile, laugh and cheer as we sang along. And the best part was, every part of her video is so accurate. Apology texts don't help – delete 'em, and start messaging an injury lawyer! She even tied in our values, and our ultimate mission as personal injury attorneys: Winning Together for the safety of our communities.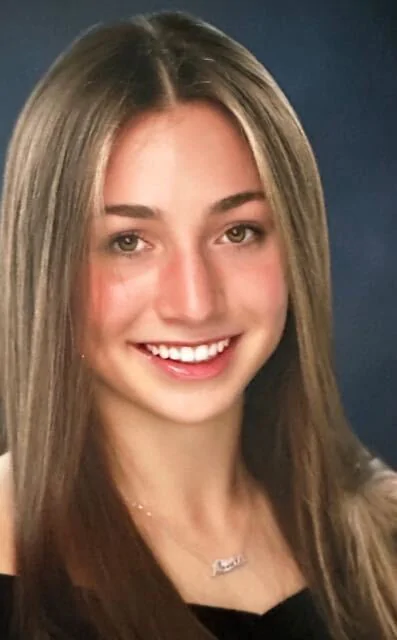 Jackson Mitchell
From Warwick Valley High School
Warwick, NY
Jackson Mitchell made an AMAZING commercial for us. We were so impressed by how well it was written, produced, acted and edited. We think everyone involved has a bright future in filmmaking! The script especially was out of this world – in under a minute, they managed to sum up our firm's mission, values, and standards for client satisfaction, and presented them in such a fun and entertaining way.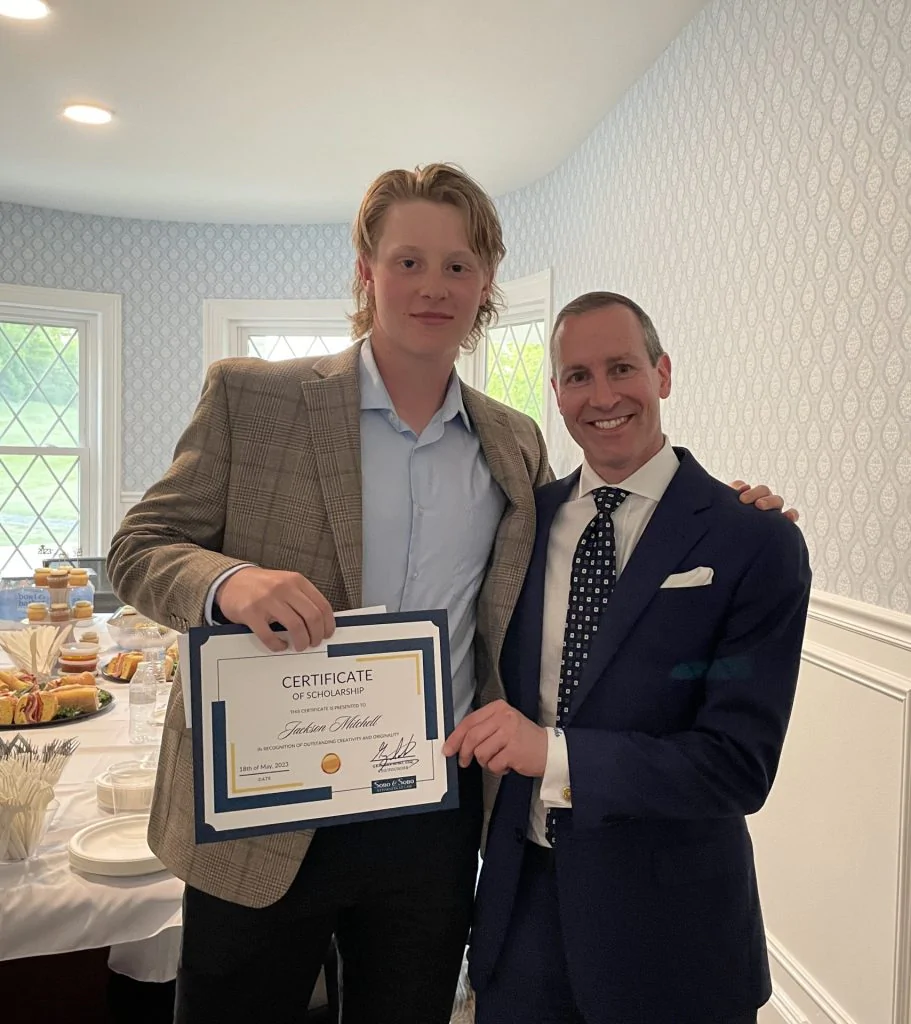 Nicholas Butchko
From Warwick Valley High School
Warwick, NY
Nicholas Butchko made a hilarious and insightful commercial for us, with a unique angle of connecting our collective longing for help and stability during unpredictable pandemic times to our mission as personal injury lawyers. As Nicholas presented in his video, that's also what our annual scholarship contest is all about: helping our community thrive by giving to students with goals to attend college, and better our world. Thoughtful, creative, and comical – what more could we ask for?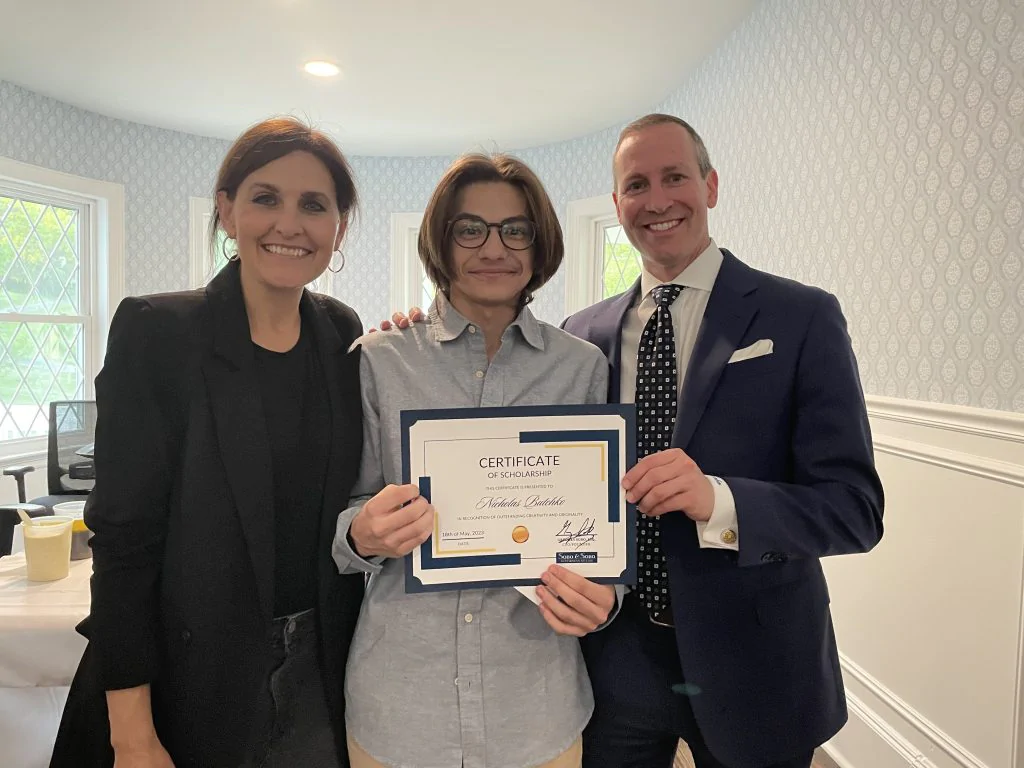 Stay Tuned for Next Year's Scholarship Contest
We are so impressed by all the talented students that submitted videos this year. There's no doubt that all of you will go on to succeed in your college endeavors – we can't wait to see what you do!
Stay tuned for our next scholarship contest in 2024. Who knows what challenge students will face. We're sure they'll rise to the occasion in some awesomely creative and exciting ways!