Common Questions About Social Security Disability in New York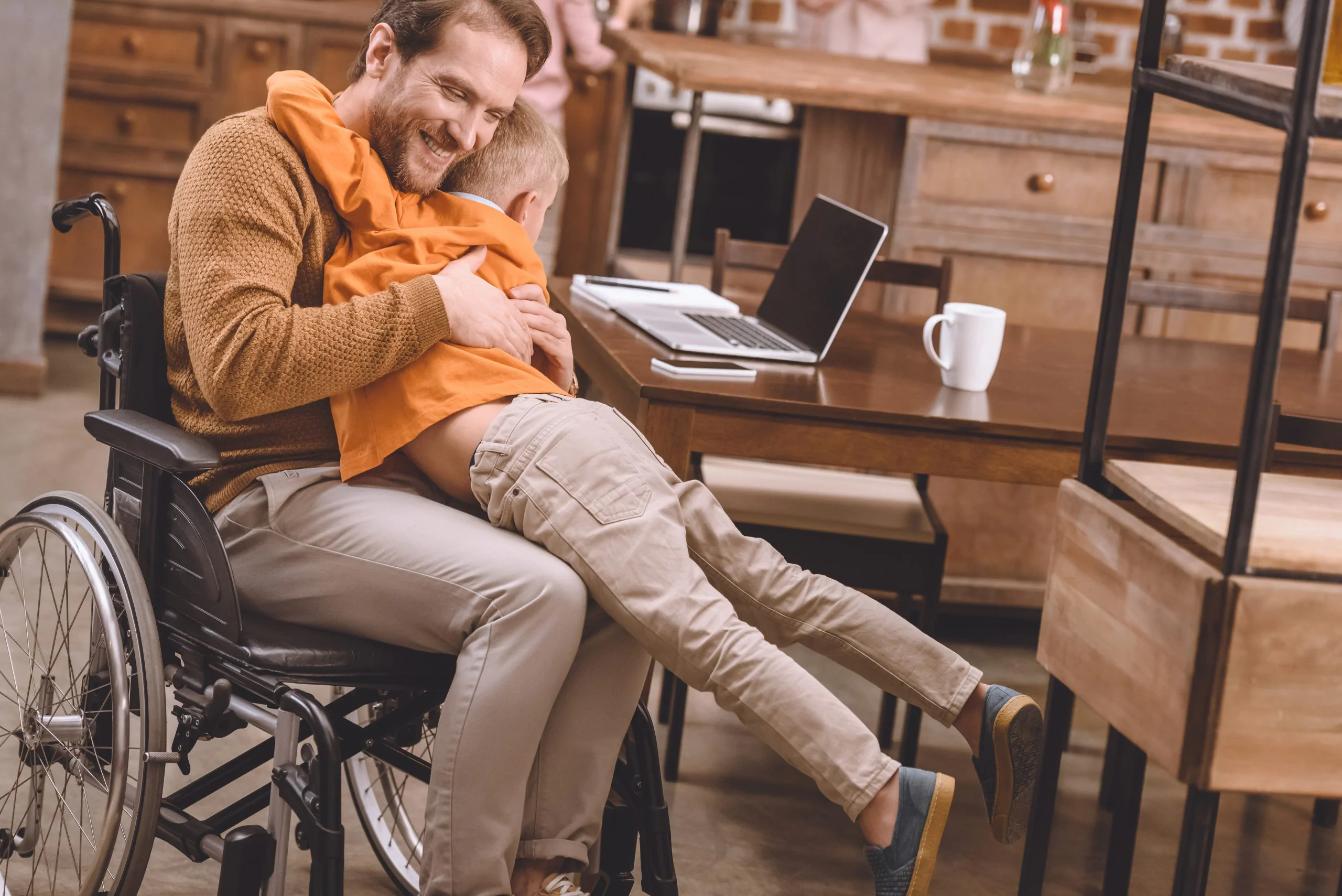 If you are disabled and seek financial help from Social Security Disability (SSD) benefits, you may be distressed to find how complex and difficult the process is to receive compensation. SSD applications take a lot of time to complete and take even longer to be approved.
Plus, an application can result in disappointment if the Social Security Administration (SSA) fails to approve disability benefits. However, understanding this process ahead of time and consulting with experienced disability insurance lawyers can make you more likely to receive the insurance you need for financial security.
Below are the answers to the most frequently asked questions that the SSD lawyers at Sobo & Sobo receive on a weekly basis.
FAQ About Social Security Disability Insurance
What's the Social Security Administration's Definition of "Disabled"?
As quoted by the Social Security Administration itself, disability is "…the inability to engage in any substantial gainful activity (i.e. employment for money) by reason of any medically determinable physical or mental impairments which can be expected to result in death or which has lasted or can be expected to last for a continuous period of not less than 12 months."
Essentially, a disability worthy of compensation in the eyes of the law is a medical condition that prevents you from working for money, and that lasts for a long period time, or will result in your death.
How Do You Prove Your Disability to the SSA?
The SSA evaluates your disability application through a five-step process. You must pass each step sequentially in order to qualify for disability. These are:
Step 1 – Working Above Substantial Gain Level (SGA). The SSA will consider whether an individual is currently working and if the amount they earn is "substantial." This is defined as $1,260 per month for non-blind people, and $2,110 for those that are blind. If your current work produces more than these amounts, you do not qualify for disability compensation.
Step 2 – Condition Severity. The SSA will consider the severity of your impairment(s). The impairment must be medically determinable to meet the duration requirement and interferes with basic work-related activities. These activities are defined as physical standards like lifting, carrying, standing or walking. Mental abilities are defined as the capacity to understand and carry out simple instructions, remember those instructions, and make simple and work-related judgments and decisions.
Step 3 – Does the Condition Meet Listing Severity? The SSA maintains a listing of medical criteria that are considered so severe any individual with those conditions is found to be disabled. It's essentially an automatic disability qualifying list. The SSA also assesses an individual's RFC, or residual functional capacity. This measures an individual's maximum ability to do sustained work-related physical and mental activities regularly and on a continuous basis. The SSA must find that an individual cannot meet RFC standards for work before moving on to the next step.
Step 4 – Can the Individual Do Past Relevant Work? The SSA performs a function-by-function comparison of past relevant work and an individual's RFC. If the individual can do prior work, they are not considered disabled. Past relevant work is defined as a substantial gainful activity, performed in a 15-year prior period, and performed long enough to learn it capably.
Step 5 – Can the Individual Adjust to Other Work? Here, the SSA examines demographic information about an individual, education, and work experience to see if they can make an adjustment to another SGA.
If all of the above steps are passed, the individual in question is found to be disabled.
How Long Must I Be Disabled to Qualify for SSD?
The SSA only provides disability benefits for those who are permanently disabled, not temporarily. There are no benefits through this program that are payable for partial disability, or for disabilities that last fewer than 12 months, unless it will result in death.
When Can I Apply for SSD?
You can apply for Social Security disability benefits immediately after becoming disabled. However, the disability benefits will not begin until the sixth full month of your disability. This waiting period begins with the first full month after claiming your disability status. Thus, it's important to apply as soon as possible if you want coverage soon.
You can receive supplemental security income (SSI) for the full month after filing your disability claim if you are eligible.
Can I Work Part-Time While Collecting Benefits?
You can work part-time while collecting Social Security disability benefits, as long as your earnings aren't higher than the aforementioned limits set by Social Security. These are $1,260 per month by default ($2,110 if you are blind).
However, being able to perform part-time work may impact your ability to qualify for SSDI, as it shows you are able to perform some work efforts. Thus, later steps in the process may disqualify you from benefits based on your part-time working experience.
How Much Does Social Security Disability Pay?
You receive SSDI payments based on your lifetime average earnings covered by Social Security. The majority of SSDI recipients get between $800 in $2,000 per month. The average for 2019 was $1,258 per month. The base amount is $783 per month for an individual, and $1,175 per month for a couple. The maximum you can receive in SSD benefits is $3,011 per month.
How Long Does it Take After Applying to Collect Social Security Disability?
It can take between three and five months for the SSA to make a decision regarding your disability benefits. However, the SSA may take up to two years to fully analyze your profile and decide on your application. It all depends on the amount of benefits you apply for, and the length of your employment history. This can be compounded based on the difficulty of retrieving your medical records or other evidence. Then the SSA will only provide you with insurance benefits after a six-month period following being classified as disabled.
Do I Need a Disability Insurance Lawyer to Help Me?
As you can see, navigating the SSDI application process and forming the best application possible to maximize your chances of approval is difficult at best. That's why having skilled disability insurance lawyers on your side can mean the difference between receiving SSDI benefits and being overlooked.
Experienced disability insurance litigators can show you what you need to include on your application to get it through the SSA as quickly as possible, and make sure you don't make errors that can frustrate the process. Furthermore, they can advise you regarding part-time work and other earnings options while you wait for your disability benefits application to go through the SSA. This will prevent you from accidentally disqualifying yourself based on work performed during the waiting period.
Furthermore, the best disability insurance lawyers can help expedite the disability process, making the waiting period less difficult than it might otherwise be.
What Does No Win, No Fee Mean?
Sobo & Sobo are the litigators you need to fully prepare you for Social Security disability benefits applications. But they're an even better choice if you're strapped for cash and trying to make ends meet because they are a "no win, no fee" institution.
What does this mean? Law firms like Sobo & Sobo won't charge you if they don't ensure your SSDI application gets approved by the SSA. Therefore, you don't need to worry about paying for your disability insurance lawyers until after you start receiving checks from Social Security and stabilizing your financial situation.
SSD Lawyers in New York
If you have any questions regarding Social Security disability benefits and live in the Hudson Valley area or the Bronx, contact the SSD attorneys at Sobo & Sobo for a free consultation. They have decades of experience providing clients with top-tier litigation advice and expertise with disability insurance cases. Don't hesitate to contact them about your SSDI application. They're here to help!
Phone Number: 855-468-7626
True SSD Client Testimonials from Sobo & Sobo
Tiana J.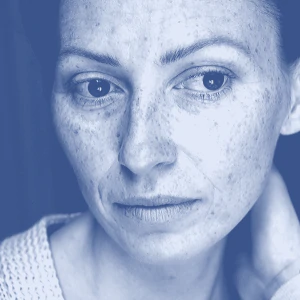 A tragic accident left Tiana's back almost completely paralyzed, making it impossible for her to continue working at her job as a florist. Even worse, her injury meant she couldn't find other work that used her specific skills and experience. After months of frustration she was in serious financial trouble. "I'm pretty calm, usually," she tells us. "But it's hard to smell the roses when you're broke."
Tiana met with Sobo & Sobo's William Morrison, one of the firm's Social Security Disability insurance attorneys. He quickly helped her get the compensation she needed to make up for wages she lost while out of work, as well as help pay for medical bills and recovery costs.
Sydney P.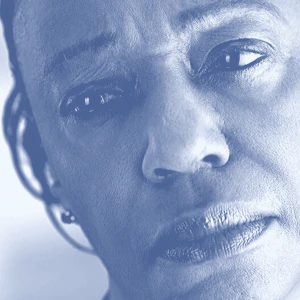 "Getting your SSDI application denied can break your heart," Sydney remembers. "For me, twice in fact. That's because, before Sobo & Sobo, I had two attorneys try and fail to get me approved." By the time Sydney came to Sobo & Sobo, she was almost ready to give up on seeking SSD benefits.
"It's hard enough to prove that you have a debilitating disability in the first place. What makes it worse is that while this is happening, you're hemorrhaging money from being out of work. That's why I am forever grateful to Bill Morrison from Sobo & Sobo. Within a couple months, Bill helped me organize everything I needed to get the benefits I knew I deserved… and he did it all with care and compassion, every step of the way."
William Y.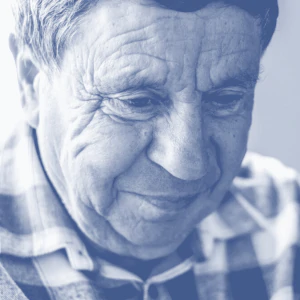 In many Social Security Disability cases, the long application and appeals process can be discouraging. It's always Sobo & Sobo's goal to speed things up. In cases where very serious illness or disability is involved, we work within the rules to get the fastest results possible. When it fits the case, we argue for classification of a client as warranting a "compassionate allowance" – which fast-tracks benefits.
When William Yelekli came to us with stage 4 lung cancer in December, his prognosis was grim. A hard-working mechanic, finding himself without work or an income was devastating. Applying with a compassionate allowance request was successful and we secured benefits for him one month later.
*These are true stories of our clients. We have changed their names and pictures to protect their identities.