Sobo & Sobo LLP Welcomes Eliza Filipowski, Esq. to Middletown Office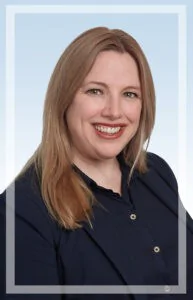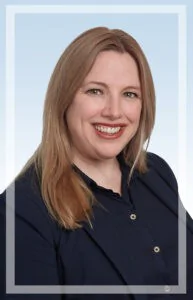 MIDDLETOWN, NY, March 30, 2021 — Sobo & Sobo LLP is proud to welcome Eliza Filipowski, who will join their legal team at their Middletown, New York office on Dolson Avenue. Ms. Filipowski brings years of experience and success with personal injury litigation to the firm.
"I believe in customer service in any job, especially in personal injury litigation," said Ms. Filipowski. "I believe in serving the client and being accessible. I try to manage expectations up front and give people the pros, the cons, and the stuff in between. I like to prepare people for the litigation experience and educate them about the process."
Ms. Filipowski graduated from the University of Wisconsin Madison in 1999, and earned her Juris Doctor at the Albany Law School of Union University in 2004. She then went on to become an Assistant District Attorney for the Bronx County District Attorney's Office, where she served as a prosecutor and performed pretrial litigation for six years. Her success in this office led her to practice as an Assistant District Attorney in offices across New York State, including Manhattan, Cortland, Ithaca, and Goshen, New York.
"We are excited to be adding Eliza Filipowski to our team of personal injury attorneys," said Greg Sobo, Founder and CEO of Sobo & Sobo. "Eliza's experience as an aggressive litigator, coupled with her caring personality, will help us continue to provide the best representation possible to the communities we represent."
Eliza Filipowski, Esq. is admitted to the New York State Bar, as well as the Eastern District of New York & Southern District of New York Federal Courts. She is also certified by DCJS as a special instructor for the New York Police Academy, where she educates about a variety of litigation topics. In her free time, Ms. Filipowski enjoys yoga, playing with her dogs, hiking, and visiting local breweries in the Hudson Valley.
###
About Sobo & Sobo
Established in Middletown New York in 1969, the Personal Injury Law Firm of Sobo & Sobo is made up of a group of professionals with a passion for helping others who also happen to be really talented attorneys. We have become recognized leaders in the field of personal injury law and medical malpractice in our over 50 years of representing accident victims throughout the NY and Tri-state area.
PRESS CONTACT
Peter Tobey, Marketing Director
Sobo & Sobo LLP
1 Dolson Ave, Middletown, NY 10940
Phone: 855-468-7626