Sobo & Sobo Teams with IMPACT! to Provide Free PPE to 175+ Employees & Visitors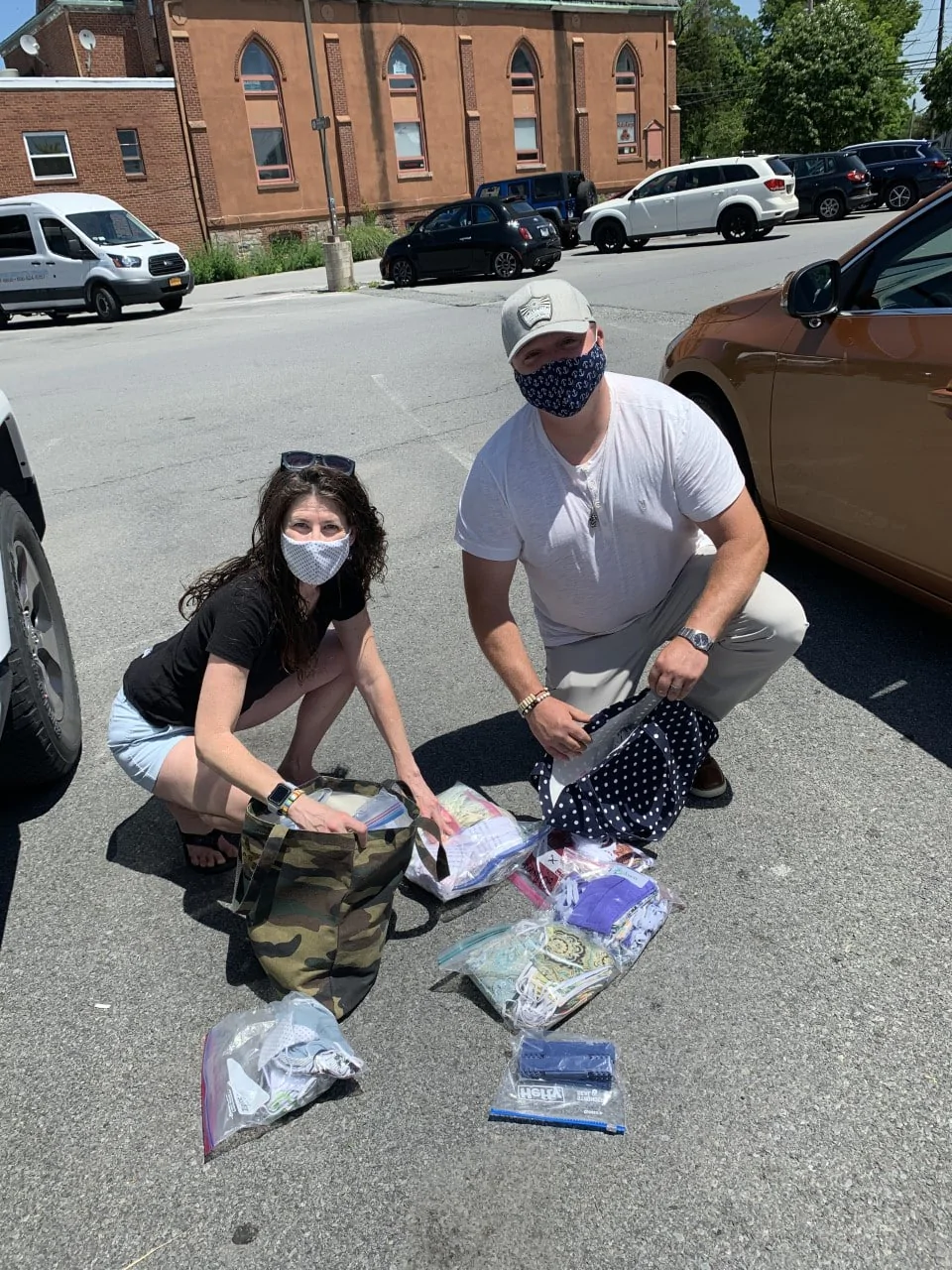 MIDDLETOWN, NY — July 8, 2020 – The law offices of Sobo & Sobo announced today they are teaming with the organization Individuals Making Positive Advancements in their Communities Together, (IMPACT!) to provide free masks to all employees and clients. This is a crucial step in safely transitioning those employees working remotely to rotating in-office roles. All of Sobo & Sobo's seven offices in the Hudson Valley and New York City are participating. 
Teaming with IMPACT!, Greg Sobo, Founder and CEO of Sobo & Sobo, found a way to provide free PPE to his entire staff of 175+ employees and any visitor without one. Instead of simply purchasing masks in bulk, the law firm purchased local products, supporting efforts throughout the region. Damien DePauw, Executive Director of IMPACT!, operates a 100% volunteer initiative called Sewing to Stop the Spread. In partnership with DePauw's group, Sobo & Sobo not only provides masks throughout its organization but supports the effort to deliver them elsewhere. 
"We are committed to providing a safe environment for our employees, visitors and clients," said Greg Sobo. "Plus, we're thrilled the money we are spending is going back to volunteers and organizers who are helping keep the wider community safe and healthy."
With help from IMPACT!'s Sewing to Stop the Spread, Sobo & Sobo is successfully bringing lawyers back together with their clients for in-office visits and consultations, with the safety and precautions necessary to reduce the spread of COVID-19.
"IMPACT!, is founded on the principle that when average every-day people come together to address a problem in their community, that problem does not stand a chance," said DePauw.  "When COVID-19 first hit in New York state, I knew we had to do something to help. I reached out to people who volunteer to sew at The Newburgh Repair Cafe, and asked them to help address the PPE shortage. They readily agreed, and so Sewing to Stop the Spread was born. We are happy to work with Sobo & Sobo on this critical initiative and we look forward to working with them on future partnerships to address critical needs in the Hudson Valley. Masks have become more abundant now, but if anyone out there still needs them, we have an order form on our website: www,impactyourworld.co. We plan to keep this initiative going as long as COVID-19 is with us and the need for masks exists."  
###
About Sobo & Sobo LLP
Established in Middletown New York in 1969, the Personal Injury Law Firm of Sobo & Sobo is made up of a group of professionals with a passion for helping others who also happen to be
talented attorneys. The firm is a recognized leader in the field of personal injury law, with over 50 years of representing accident victims throughout the Tri-state area.
Learn more about Sobo & Sobo at www.SoboLaw.com
About IMPACT!, Inc.
The vision of IMPACT!, Inc. is a society in which all individuals recognize the potential for their own impact within their community, feel responsible for the greater good of society, and strive to be an agent for positive change by volunteering their time and talents toward a cause or causes that they believe in. ​The mission of IMPACT!, Inc. is to increase civic participation in impoverished communities, encouraging engaged citizenship and civic responsibility through volunteering and service-learning.
Passage from www.ImpactYourWorld.co/About-Us.html
Learn more about the AIOPIA at www.AIOPIA.org
CONTACT
Peter Tobey, Chief Operating Officer at Sobo & Sobo LLP
1 Dolson Ave, Middletown, NY 10940
Phone: 855-468-7626