Car Accidents on Long Island, New York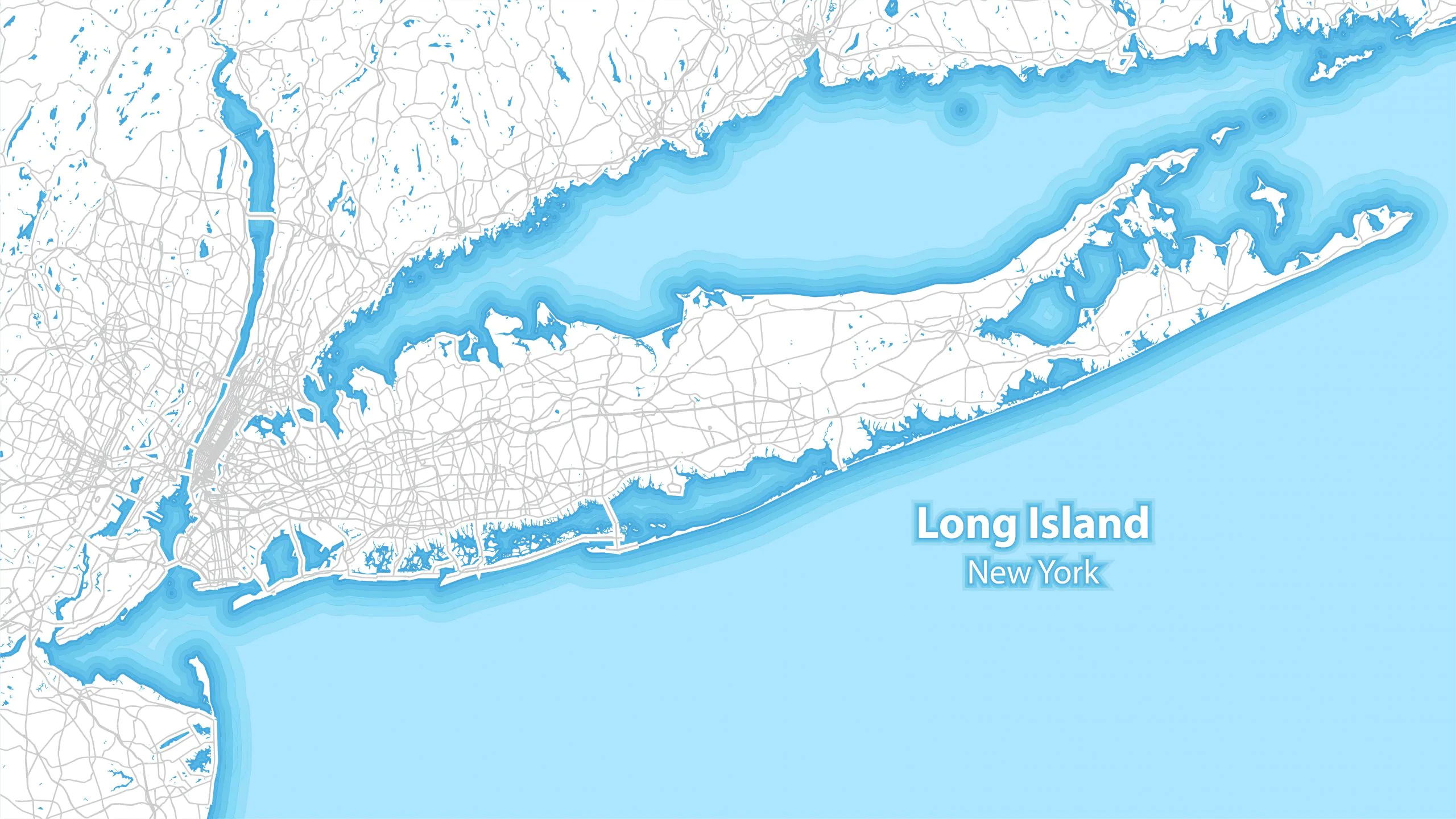 About 7.8 million people live on Long Island, making it home to about 40% of New York State's total population. Traffic congestion worsens in the summer when part-time residents and tourists escape the city and flock to Long Island to enjoy its famous beaches and vineyards. 
However, Long Island roads are known to be packed with traffic and are unfortunately some of the deadliest in the entire state. Residents should be aware of how to protect their rights in the event of a crash-related personal injury. 
How Frequent are Long Island Car Accidents?
Motor vehicle traffic injuries are the second leading cause of injury-related hospitalizations, and the fourth leading cause of injury-related death in Suffolk County. A recent study found traffic crashes caused—each month—an average of:
11 resident deaths

122 resident hospitalizations

1,466 resident emergency department visits and treatments
In 2019 alone, there were 42,285 crashes in Suffolk County, according to NYS DMV open data portal. Due to these accidents:
2,838 people suffered serious to moderate personal injuries that required emergency room services or hospitalization

115 people died
Even more suffered property damage and/or minor injuries that didn't require medical attention. 2019 data reports the most frequent contributing factors to Suffolk County crashes are:
Driver Inattention/Distraction: 10,614 reports

Following Too Closely: 9,332 reports

Failure to Yield Right of Way: 7,581 reports
Accidents are also a cause of concern in Nassau County. The Department of Health reports that, like Suffolk, motor vehicle accidents are the fourth leading cause of unintentional death on this part of Long Island. Traffic crash related injuries are the second leading cause of injury-related hospitalization and emergency department visits as well. Every year, traffic crashes cause an average of:
81 resident deaths

1,337 resident hospitalizations

12,340 resident emergency department visits and treatments 
Different from Suffolk County, the most frequent crash contributing factors (as of 2019) in Nassau County are:
Following Too Closely: 11,876 reports

Failure to Yield Right of Way: 9,146 reports

Passing/Improper Lane Changing: 8,839 reports
The statistics are alarming when looking at both Nassau and Suffolk Counties together. On a typical day on Long Island, there is an average of 83 fatal or injury-causing motor vehicle accidents.
Where Do Most Car Accidents on Long Island Happen?
Compiled from three years of crash statistics, the non-profit Tri-State Transportation Campaign reported that the most dangerous roads on Long Island include:
Jericho Turnpike/Middle Country Road/SR 25

: The most dangerous road in the tri-state area. It is a multilane highway designed to quickly move a high volume of traffic through residential and commercial areas.

15 people were killed

in three years on this road, with more than half of these fatalities occurring on an 11.5-mile stretch between the towns of Centereach and Ridge.

Hempstead Turnpike/ Route 24:

A 16-mile stretch is full of speeding drivers and poor asphalt conditions. It has claimed 13 lives in three years.

Sunrise Highway/SR 27/CR-39/Montauk Highway:

Another east-west State Road on Long Island that suffers from poor road conditions, lack of sidewalks, and long stretches of darkness without streetlights. 
While no other major roadways on Long Island reach these amounts of injuries and fatalities, it's worth adding the following roads and intersections to be aware of. Other dangerous Long Island Roads include, but are not limited to:
Wicks Road (Islip, NY)

Merrick Road (Runs from Merrick to East Massapequa, NY)

State Route 110 (Runs from Amityville to Huntington, NY)

New Hyde Park Road & Northern State Parkway 

Old Country Road & Wantagh Parkway
Driving with extra caution while navigating these areas may help prevent a crash.
Steps to Take After a Long Island Car Accident
Motor vehicle accidents on Long Island inevitably lead to many avoidable injuries each year. Common injuries include but are not limited to:
Depending on the injury and if the victim is able, he or she should consider the following steps after a crash:
Move to a safe position outside the flow of traffic to call 911 and request a police officer and ambulance, even if there are no apparent injuries. Some injuries are masked by shock and hard to recognize, and receiving medical attention will significantly strengthen any potential lawsuit.

Report the accident calmly without admitting fault.  Any form of apology can later be portrayed as

an admission of guilt

later in court or trial.

Obtain pictures for evidence of the accident scene and surrounding area. Include pictures of any environmental factors, road conditions, etc.

Collect witness statements and contact information for safekeeping. 

Report the accident to an insurance company as soon as possible. If reporting at the scene, they will likely provide further guidance.

Keep documents and other proof of medical care received regarding injuries from the accident. This is crucial in order for attorneys to build a strong claim and negotiate compensation.

Reach out to an experienced car accident lawyer

. Obtaining professional legal help will help ease the process as insurance will relentlessly fight to discourage victims from pursuing a claim, and offer smaller settlements than deserved. 
Recovering Damages in Long Island Car Accident Lawsuits
Sustaining injury from a car accident may qualify a victim for a lawsuit. Compensatory damages are meant to compensate victims for any harm suffered from someone else's negligence. 
New York State comparative negligence laws protect the right to seek compensation even if someone only shares 5-10% of the blame for an accident. This means that even if an accident is an injured victim's fault, he or she may still be entitled to compensation. However, compensation will be reduced by the degree of fault.
Compensation may be recovered from:
Other motorists

Bicyclists

Pedestrians

Transit companies

Government agencies

Companies that marketed or sold a defective product

Employers of negligent parties

Anyone else whose negligence at least partially caused the accident
Financial compensation can include economic and non-economic damages such as:
All past, present, and future medical expenses related to the injury

Loss of earnings from missed wages and loss of future earning from an inability to work

Prescriptions, rehabilitation, or any other ongoing treatments

Pain and sufferings

Mental anguish or trauma

Loss of consortium or companionship
Examples of Long Island Car Accident Settlements & Verdicts
New York's No-Fault insurance policy mandates that drivers must possess a minimum coverage of $50,000. This law is dedicated to personal injury protection and does not cover property damage or non-financial losses. It was designed to rightfully compensate injured victims regardless who was at fault in an auto accident.
When the financial burden exceeds the no-fault minimum policy, or after suffering a "serious injury"  (typically any disability, severe disfigurement, broken bone, or brain injury) the victim may file a separate claim against an at-fault driver. In other words, only permanent injury cases can recover more than $50,000 in Long Island.  
*Sobo & Sobo does not cite actual settlement values for our clients' cases, even anonymously, for reasons of privacy. From time to time we may include publicly available individual case histories and ranges of general, US settlement values that are published by reliable sources. These, however, should not be interpreted as representing Sobo & Sobo cases or suggest future outcomes at Sobo & Sobo.
$190,000

settlement for a victim who was struck by the defendant's vehicle while they were

going in opposite directions

. The victim suffered a soft tissue injury in their neck and requires physical therapy for a now degenerative condition.

$850,000

settlement for a victim who stopped at an intersection on Sunrise Highway as a passenger when the vehicle was struck by another. Her vehicle flipped over, and the victim sustained a fractured vertebra in their neck that required surgery and length rehabilitation.

$4,600,000

settlement awarded to a victim who sustained spinal injuries, requiring cervical and lumbar fusions. A negligent driver ran a stop sign and collided with the victim's vehicle on the passenger side.
There is no way to estimate a potential settlement or verdict with 100% accuracy since each case is unique and has various factors that influence compensation value. However, an expert car accident attorney will be able to determine if victims have a strong case worth pursuing for compensation.
Help from a Long Island Car Accident Attorney 
Injured in a motor vehicle accident? Contact the Law Offices of Sobo & Sobo for help with filing a successful lawsuit and increasing the chance of maximum compensation. 
Our attorneys have over 50 years of experience, and understand how the physical and mental injuries caused by an accident can be exhausting. We are ready to hear your story and start fighting for your rights. Call 855-468-7626 today for a no-risk, free initial consultation, or contact online.