Most Dangerous Intersections in Newburgh, NY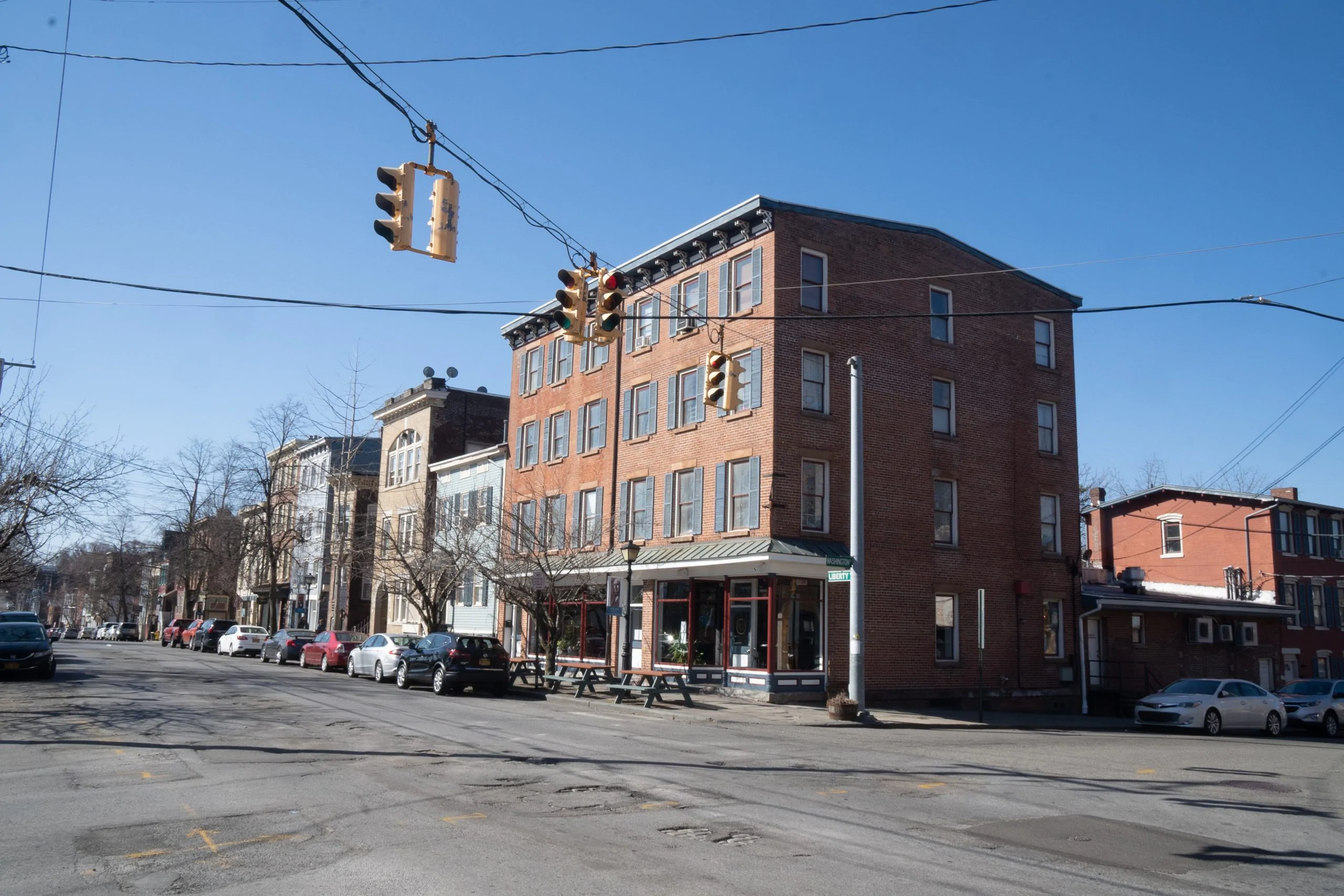 Newburgh's prime location between Manhattan and upstate New York results in a lot of traffic every day. The town is rife with dangerous intersections that lead to thousands of accidents and incident reports every year. Those driving in or around Newburgh should be wary of specific intersections to avoid getting in an auto accident.
Newburgh's Dangerous Intersections
The best way to avoid experiencing a serious accident is to try to avoid Newburgh's most dangerous intersections in favor of safer, calmer roads. The intersections listed below are noteworthy for their high accident incident rates or their hazardous driving conditions, either due to narrow roads or poor design relative to nearby freeways.
Fostertown Road and New Road
While somewhat outside Newburgh's major area, Fostertown Road and New Road are still considered part of Newburgh. They intersect near Fostertown Elementary School. Traffic becomes heavier toward the beginning and end of each school day so travel nearby is congested and more dangerous
Drivers should take care when traversing either of these roads and especially near the intersection. Between 2015 and 2017, 27 accidents took place around this intersection, including the crossing where New Road meets Weyants Lane. The most recent of these accidents resulted in an 18-year-old woman having to be airlifted to a nearby medical center for immediate treatment.
Broadway and Lake Street
Broadway is the single most dangerous street in Newburgh. In fact, between 2014 and 2016, there were nearly 1,000 crashes along its length, partially because the street intersects with several other major arteries and freeway-connected roads.
The intersection between Broadway and Lake Street should be avoided by cautious drivers. Lake Street had 130 crashes within the same time span as mentioned above, four of which involved pedestrians and bicyclists.
This intersection may be significantly more dangerous than usual because Lake Street is one of the major non-freeway arteries to the south, which leads to Manhattan. Therefore, it is a frequent commuting road for people who work in NYC.
Lake Street and Washington Street
Similarly, Lake Street and Washington Street can be hazardous to traverse during the morning and evening rush hours. Washington Street borders one of Newburgh's major parks, so it's a narrower-than-average street. Drivers attempting to avoid traffic from Lake Street often try to circumnavigate the park, which sometimes leads to accidents at this intersection.
Broadway and Route 9W
Broadway also intersects with the major freeway access road Route 9W, which eventually curves southward and allows drivers to reach Manhattan or the Western half of New York. Both of these roads are often clogged with cars, which increases the likelihood of accidents.
Accidents involving pedestrians or bicyclists are less common than those only with motor vehicles in part because both avoid the area as traffic is heavy in the area during most of the day.
Broadway and Liberty Street
While Broadway's history of accidents between 2014 and 2016 involved 42 pedestrians and bicyclists injured, Liberty Street was the next most dangerous road in Newburgh. Between the same period, the street saw 206 crashes and nine pedestrian or bicyclist injuries.
Both Broadway and Liberty Street are in the heart of downtown Newburgh, with Liberty Street cutting north to south and passing by major recreational or commercial enterprises like restaurants and the local library. Traffic is usually high in this area, even on weekends when many people are out and about. Drivers should take care to avoid this intersection when possible.
Park Ave and South Street
This small intersection is dangerous because Park Avenue is narrow, and connects to the much bigger South Street by passing through residential areas. This street was once named among of the most dangerous intersections in the Utica area. It may be wiser for drivers to stick with nearby Gidney Avenue rather than try to save a few minutes using South Street.
Contact Newburgh, NY Auto Accident Attorneys Today
Despite safe driving and carefully considering driving routes beforehand, sometimes auto accidents are unavoidable. Whether it's because of the improper attention of another driver or the condition of the roads, auto accidents can and do happen in Newburgh.
When this happens, drivers should contact auto accident attorneys right away. Auto accident attorneys like Sobo & Sobo have the experience and knowledge necessary to help accident victims receive the compensation they need to repair their vehicles and recover from any injuries.
Contact us today online, or call 855-468-7626 for a free consultation.