Car Accidents in Orange County, NY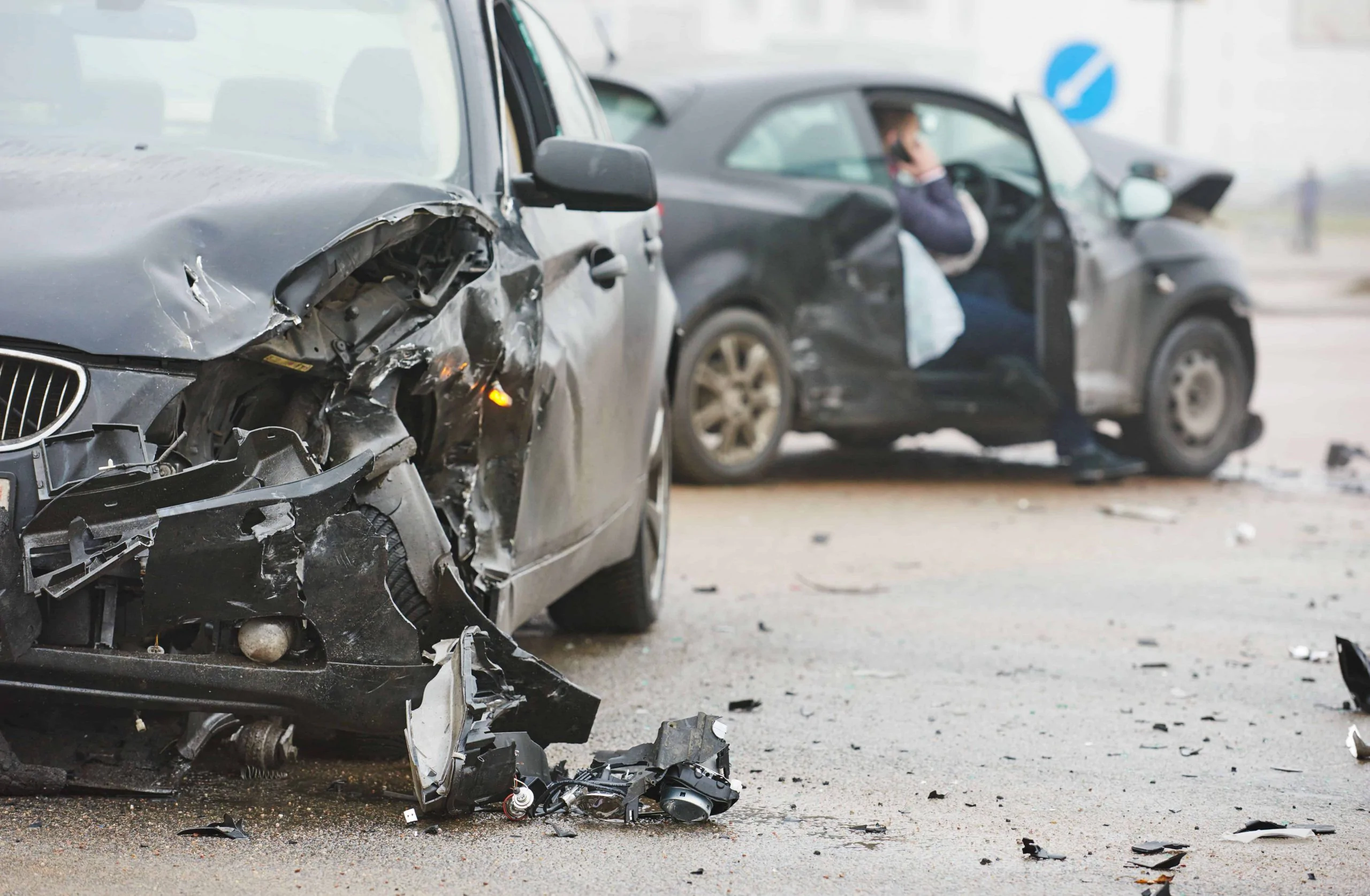 Drivers in Orange County, NY have to be aware of the dangers of the road. Car accidents are incredibly common, and sometimes involve issues requiring attorneys due to health, financial and legal issues. But although millions are in accidents each year, few know who to contact to help in the aftermath.
Knowing what to do when you're injured in a car crash is critical for fast recovery—both economically and physically. Let's go over how car accidents affect Orange County, and what you can do if you're in one.
The Alarming Frequency of Car Accidents in Orange County 
There are about 370,000 residents in Orange County. Of these, 283 residents are treated in an ER every month. Over 4,000 residents are treated and released from an ED every year from traffic-related injuries. Clearly, traffic injuries in Orange County are a real problem.
This means that all Orange County citizens should know what to do in the event that they are injured in a car accident. Acting quickly and attaining the right representation is necessary if you don't want to face a stonewalled court and an unwinnable case.
Orange County's Car Accident Hazards
Orange County is nestled at the bottom of the state and is directly north of the New Jersey/New York border. Because of its history, many of its roads aren't as well maintained as those in metropolitan areas. They may be more difficult to drive on in inclement weather conditions.
For various reasons, motor vehicle traffic injuries are actually the leading cause of injury-related death for all Orange County residents. 41 residents of the county die annually to traffic-related injuries. 22 of these are normally occupants, with the rest being pedestrians or motorcyclists. 
Car Accidents in Orange County, NY by Town
Below is a tally of how many car accidents occurred within all cities in Orange County (organized alphabetically) between 2017 and February, 2020. This data was compiled from New York State DMV's crash database: "Motor Vehicle Crashes – Case Information: Three Year Window."
Blooming Grove, NY: 713 recorded vehicle accidents
Chester, NY: 907 recorded vehicle accidents
Cornwall, NY: 980 recorded vehicle accidents
Crawford, NY: 466 recorded vehicle accidents
Deer Park, NY: 503 recorded vehicle accidents
Florida, NY: 165 recorded vehicle accidents
Goshen, NY: 1,533 recorded vehicle accidents
Greenville, NY: 454 recorded vehicle accidents
Greenwood Lake, NY: 84 recorded vehicle accidents
Hamptonburgh, NY: 370 recorded vehicle accidents
Highland Falls, NY: 750 recorded vehicle accidents
Kiryas Joel, NY: 150 recorded vehicle accidents
Maybrook, NY: 25 recorded vehicle accidents
Middletown, NY: 1,518 recorded vehicle accidents
Minisink, NY: 179 recorded vehicle accidents
Monroe, NY: 1,169 recorded vehicle accidents
Montgomery, NY: 1,164 recorded vehicle accidents
Mount Hope, NY: 186 recorded vehicle accidents
Newburgh, NY: 5,849 recorded vehicle accidents
New Windsor, NY: 2,155 recorded vehicle accidents
Orange, NY: 83 recorded vehicle accidents
Otisville, NY: 26 recorded vehicle accidents
Port Jervis, NY: 605 recorded vehicle accidents
Tuxedo, NY: 701 recorded vehicle accidents
Unionville, NY: 9 recorded vehicle accidents
Walden, NY: 235 recorded vehicle accidents
Wallkill, NY: 3,010 recorded vehicle accidents
Warwick, NY: 1,540 recorded vehicle accidents
Washingtonville, NY: 255 recorded vehicle accidents
Wawayanda: 996 recorded vehicle accidents
Woodbury, NY: 807 recorded vehicle accidents
Reasons Why Vehicle Accidents Occur in Orange County
Car accidents can occur for a variety of reasons. Inclement weather like rain or snow is a big cause of automobile incidents and crashes. However, many car accidents occur because of preventable causes or human errors. Texting is a good example. It diverts the attention of the driver away from the road to potentially injuring or fatal results.
In addition, accidents can also occur because of drivers who are intoxicated, whether on alcohol or another drug. There are others who ignore traffic signs and signals or who are otherwise poor drivers and who make bad decisions. Many reckless drivers may not yield the right-of-way to other vehicles or bicyclists, to say the least of pedestrians.
Most car crash victims in Orange County occupied vehicles at the time of the accident. But a higher percentage of motorcyclists, bicyclists, and pedestrians were among those injured enough to need hospitalization. 
Ultimately, the reason for a car accident can add to its complexity and its litigation difficulty. If you're injured in a car accident, it can be hard to get compensation just because of why the accident occurred.
How Orange County Car Accidents Can Cost You
Car accidents can be costly in more ways than one. The financial difficulties are the first and most common cost. Car repairs, whether they are minor or major, can be a significant financial step back for many. 70% of Americans don't even have $1000 in their savings account. So it's no stretch to say that a car accident can be economically devastating. This makes it even more clear that you need good representation to obtain compensation from the driver at fault for your car accident injury.
After the car, many car accident victims need to pay exorbitant medical bills for any injuries sustained in the incident. Even for those insured by health insurance, medical bills can be high enough to throw their lives in disarray. If you aren't insured, the need for compensation becomes even more vital. Overall, the loss of income and financial burdens that come after a car accident can be overwhelming for many.
But the financial issues are just the tip of the iceberg. Mental and physical trauma are often underrepresented and underreported tolls that car accident victims must bear. Oftentimes, those who suffer through a car accident face long-term challenges, especially as they learn to drive again.
In the end, the true cost of car accidents can't be fully calculated by any courtroom session. But good legal representation can help make the recovery period easier to get through.
Car Accidents Are Harmful – No Exceptions
It doesn't matter whether an accident happened in a flash or was drawn out down a hundred meters of the freeway. All accidents are harmful and complicated, and it's difficult for anyone involved in an accident to piece together exactly what occurred. This inherent complexity can make it tricky to determine who was legally at fault.
But there are always victims. In fact, 18 Orange County residents are hospitalized every month because of traffic crashes alone. After the harrowing experience of a car accident, the last thing anyone wants to deal with is a stubborn responsible party that refuses to see reason.
This is a shame, as traffic crash-related injuries are rarely pure accidents. Indeed, most car accidents are far from random or uncontrollable. Instead, they occur in predictable patterns and are often produced by individuals who are prone to causing them.
Even "True" Accidents Matter
Even in cases where outside factors are involved, victims of car accidents can often face heavy resistance or stone walls. Getting the compensation or assistance one needs to move on can be difficult even in the most cut and dry case.
It's arguably impossible to truly move on from any auto accident until you're fully recovered—especially financially. However, many car crash victims don't have good legal representation for their personal injury or auto accident case. This makes moving past a car accident terribly difficult.
Potential Injuries of Car Accident Victims
Broken bones

Skin trauma or buns

Amputations

Scarring

Brain damage

Mental illness

Paralysis

Death
Personal Injury and Car Accident Case Difficulties
It's difficult for many car accident victims to receive the compensation they deserve. It's often difficult to prove negligence on the part of the responsible party, especially by the attorneys for a victim. This is due to the inherent complexity of every car crash. There's also often limited evidence available by the time law enforcement and medical personnel arrive on the scene.
In addition, a victim's injuries must be sufficiently proven to receive compensation. While this sounds easy, many victims don't know how to properly showcase their difficulties in the right way. This can lead their claims to be thrown out based on perceived recovery.
Finally, good legal representation is required to navigate the intricacies of insurance. Even responsible parties may not have the finances needed for compensation, so it's up to their insurance to provide. Only those with good representation can consistently negotiate for what they need for recovery.
Contact Car Accident Lawyers in Orange County, NY
Those in New York's Orange County should seek out Sobo & Sobo. Their highly-skilled attorneys are well-qualified in the area of personal injury law and have a proven track record for successful settlements for their clients. They're well-prepared to help you handle a case in car, truck, or even motorcycle accidents. Contact them if you need representation for your personal injury case today at 855-468-7626.