Rear-End Accidents in Inwood, Manhattan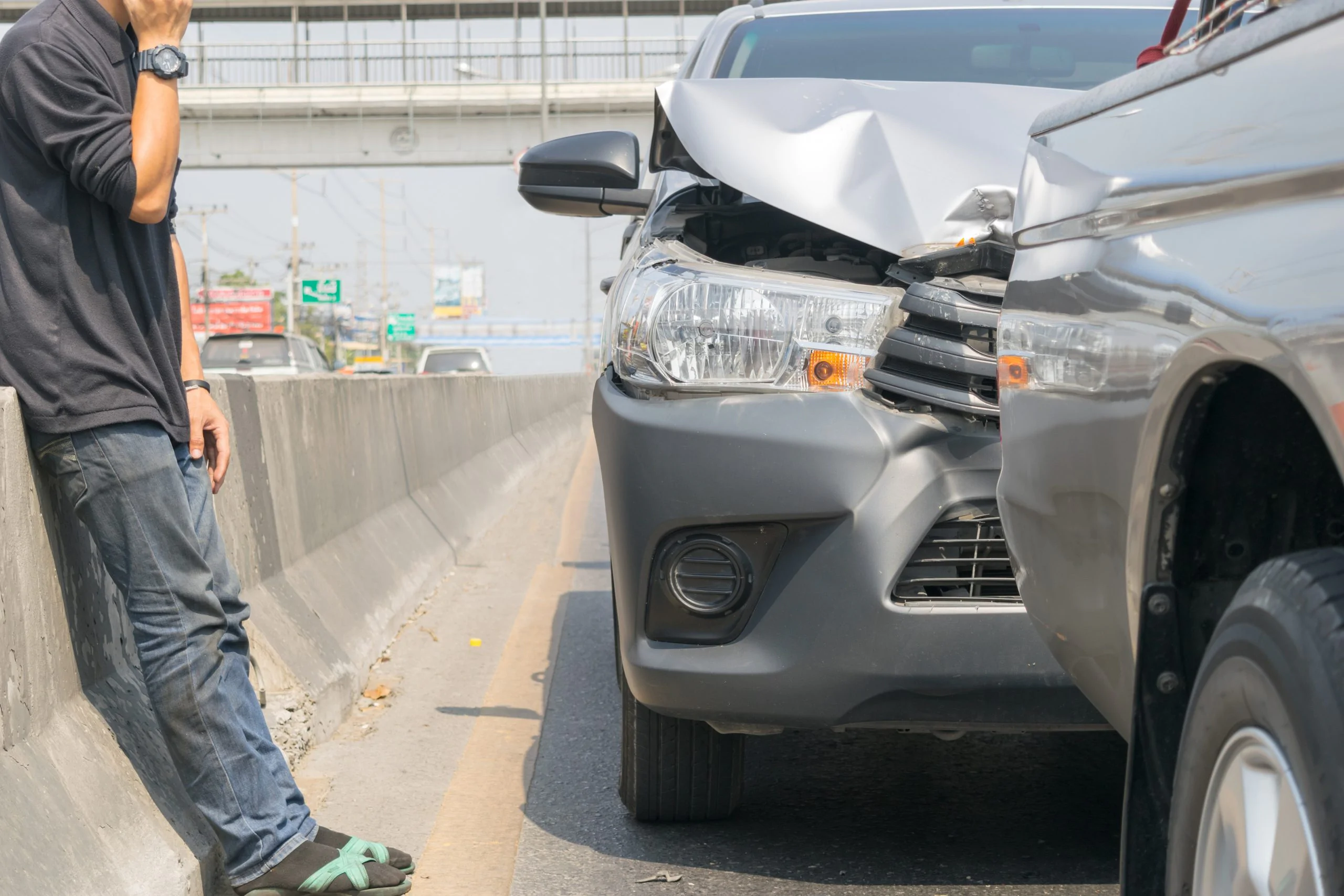 Inwood, Manhattan is a scenic and bustling part of New York City. But it's also a hotspot for rear-end auto accidents, which can cause serious injuries and property damage for both drivers involved.
Upon experiencing a rear-end accident in Inwood, Manhattan, drivers should immediately seek legal advice to learn what their options are and to establish whether filing a lawsuit is a wise course of action.
What Are Rear-End Accidents?
A rear-end accident is a common type of auto accident that occurs when the front of one driver's vehicle collides with the back of another driver's vehicle. Depending on vehicle sizes, driving speeds upoon impact and other factors, a rear-end accident can be a relatively minor incident, or very dangerous.
According to the National Transportation Safety Board, nearly half of all two-vehicle crashes (accidents that only involve two vehicles) are rear-end crashes. Between the years 2012 and 2014, these accidents were responsible for over 1,700 fatalities in the US.
Rear-End Accidents in Inwood, Manhattan
Rear-end accidents are unfortunately common in Inwood, Manhattan, and surrounding areas. According to recent government data:
Over 1,000 unintentional motor vehicle accident-related deaths occur in NYC each year due to injuries

Over 12,000 hospitalizations occur each year for motor vehicle accident-related injuries

An average of

9,000 motor vehicle collisions

of all types occur each month in New York City
Due to motor vehicle accidents in NYC and Inwood, specifically, each month:
53 New York County residents are hospitalized

403 New York County residents are treated in emergency departments
Furthermore, the same data suggests many of these injuries are serious. Ten percent of all hospitalized crash victims are released to either another hospital or a long-term care facility. Along with serious injury, these victims are likely to incur additional costs that can make recovery difficult or impossible without legal assistance. Traffic crashes annually result in an average of $37.5 million in hospitalization charges.
Inwood, Manhattan Areas for Rear-End Accidents
The Inwood-Washington Heights region of Manhattan is connected to the rest of New York by four bridges: the George Washington Bridge, the Henry Hudson Bridge, the Broadway Bridge, and the University Heights Bridge. Inwood's proximity to these bridges makes the district a traffic-heavy location throughout the day. Rear-end accidents are more likely to occur along the heavily-trafficked roads close to these bridges—especially at nearby intersections, including:
10

th

Avenue and W. 207

th

St.

10

th

Ave. and W. 215

th

St.

9

th

Ave. and W. 207

th

St.

9

th

Ave. and W. 215

th

St.
Rear-End Accident Lawsuits
Rear-end accidents can incur thousands of dollars of property damage for damaged or destroyed vehicles, along with the costs of hospitalization and other medical expenses due to injuries sustained in these accidents.
Because of all these costs, accident victims may wish to file a car accident lawsuit against the individual responsible for their injuries. However, New York is a "no-fault" state – this means that a New York driver's auto insurance must cover any necessary expenses, regardless of which driver is determined to be "at fault" for an accident.
However, if the circumstances leading up to a rear-end accident show negligence or irresponsibility, skilled car accident attorneys can still help injured victims press a substantial lawsuit against the guilty party in order to be compensated for the costs of all damages, pain and suffering that is linked to the accident.
Compensation from Rear-End Accidents
Compensation for rear-end accidents can vary dramatically based on accident details and the total costs incurred by either party. New York's auto insurance requirements already dictate that insurance companies must provide up to $25,000 per person for any bodily injuries, and $50,000 per person for any wrongful deaths.
Beyond these no-fault provisions, compensation from successful lawsuits can result in more significant sums. It is not unusual for results to compensate victims up to hundreds of thousands or millions of dollars.
Costs Covered by Rear-End Accident Settlements
Upon a successful lawsuit's conclusion, compensation from a rear-end collision could cover a victim's:
Past and future medical expenses

Damages due to pain and suffering

Damages due to loss of ability if the victim was paralyzed or permanently injured in some way

Compensation for loss of income if the victim was unable to work

And more
However, this compensation is only available should an accident victim file a lawsuit within New York's statute of limitations for rear-end accidents (typically three years from the date of the accident).
Why Do Rear-End Accidents Occur?
Rear-end accidents can occur due to a variety of reasons.
Drinking and driving

is likely to cause rear-end accidents because it delays response times and slows reflexes in either driver. Someone who drinks and drives is more likely to brake too late before colliding with a car in front of them

Driving at night or in slippery conditions

can also lead to rear-end accidents. Slippery conditions can cause a vehicle's tires to lack the grip required to slow vehicle and avoid a collision.

In New York City,

high levels of traffic

can lead to rear-end accidents by congesting roadways, thereby shortening following distances and leaving drivers with little time to react to sudden starts and stops
Injuries from Rear-End Accidents
Rear-end accidents can lead to serious injuries depending on how quickly the impacting vehicle is moving at the time of collision. Minor and major injuries can include:
Bruises

Broken bones

Concussions

More serious traumatic brain injuries or TBIs

Spinal damage, including whiplash

Cuts and lacerations from broken glass
What to Do After a Rear-End Accident
Experiencing a rear-end accident is never easy. But anyone involved in an accident should take precautions to escape the area safely and treat any immediate injuries.
Contact the emergency authorities and ensure that injury victims are hospitalized

Exchange insurance information with the other driver if no injuries have occurred
Furthermore, rear-end accident victims may wish to consult with legal counsel as soon as possible and after any injuries are stabilized. Car accident attorneys in New York City can help to ensure a positive outcome for any future lawsuit to cover any medical costs, time away from work, and other damages that occurred as a result of a vehicle collision.
Rear-End Accident Attorneys in New York City
The New York City car accident attorneys like Sobo & Sobo have helped rear-end accident victims win compensation for over 50 years. They can help victims acquire the compensation they need to recover fully without going bankrupt. Furthermore, Sobo & Sobo can provide excellent legal advice regarding decisions immediately after a rear-end accident.
Contact Sobo & Sobo today for a free consultation.