Heavy Machinery Accident Lawyers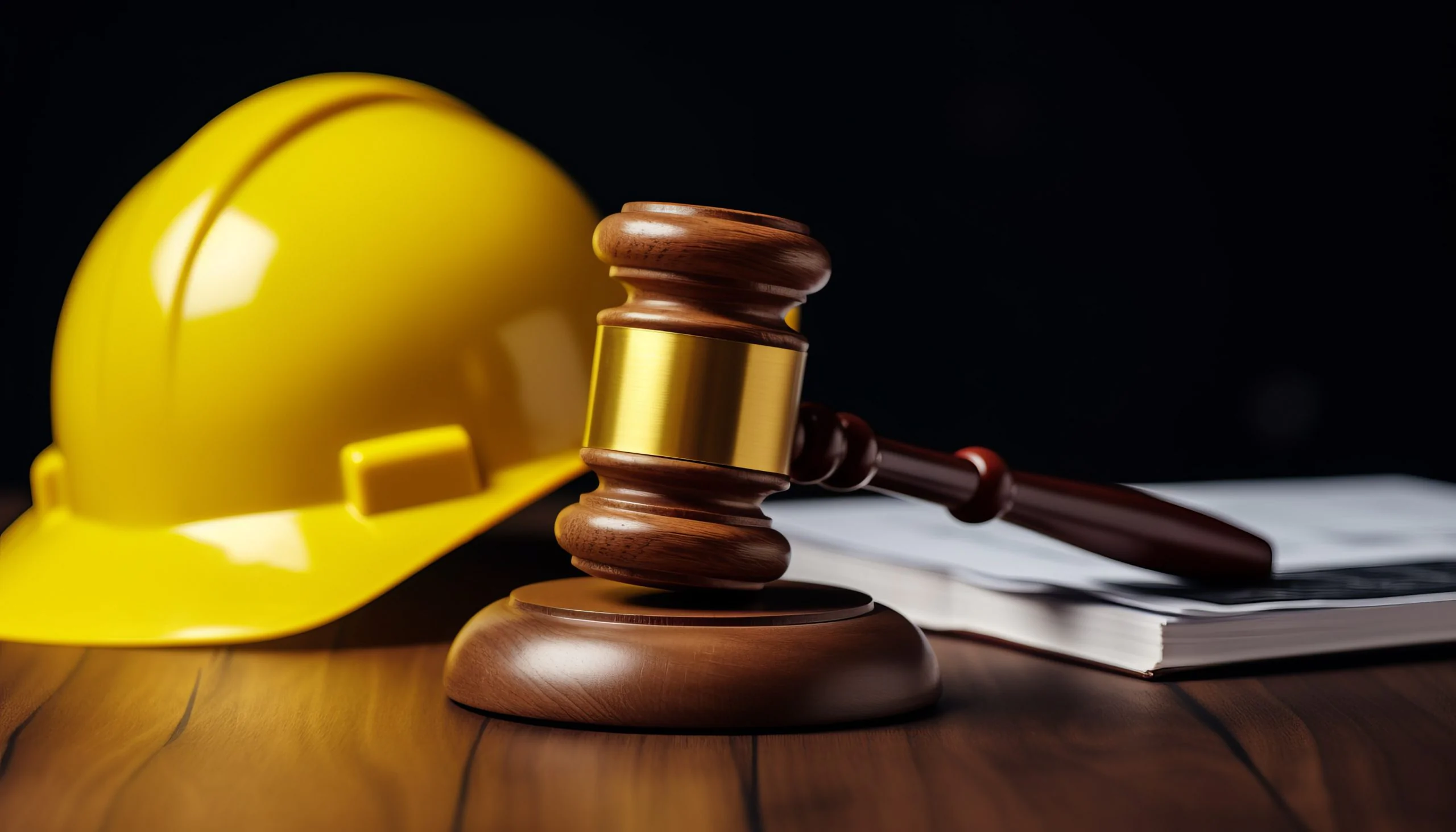 When heavy machinery is poorly maintained, not equipped with standard safety features, or used by untrained workers, life-changing injuries can occur. Heavy machinery accident lawyers represent victims who are eligible for compensation, and help them win injury settlements that cover all related medical expenses, lost wages from being out of work, and other damages such as pain and suffering. 
Accidents involving heavy equipment such as excavators, pavers, loaders, and manufacturing equipment can cause severe and long-lasting injuries that can take years for workers to recover from. These accidents are most frequently caused by employer negligence. Learn how victims of machinery accidents can seek compensation through their state's legal system, either by filing a personal injury or worker's compensation claim, depending on the case.
Common Heavy Machinery Injuries Covered in Injury Lawsuits
Severe lacerations
Electrical burns
Spinal cord injuries
Severed digits and limbs
Broken bones and torn ligaments
Internal bruising and bleeding
Concussions and traumatic brain injuries (TBIs)
Many of these injuries are severe and long-lasting. Often heavy machinery accidents result in victims becoming disabled and unable to work. These accidents can also result in death. Because of this, victims often choose to explore their legal options to help ease their financial strain and improve their quality of life.
The Occupational Safety and Health Administration (OSHA), most workplace accidents occur due to employer negligence, and are therefore avoidable. The following are some of the most common heavy machinery injuries that occur as a result in lawsuits against negligent employers:
Employer Negligence in Heavy Equipment Accidents
OSHA has heavy machinery regulations in place all employers must abide by. If they do not, employers are likely to be found negligent and held liable for any resulting workplace injury in court. These regulations include:
Proper training is required on handling controls and safety features.
Frequent and constant maintenance must be performed on all heavy machinery.
All heavy equipment vehicles must be parked on level ground, with the parking brake active, and stored safely when not in use.
All equipment left unattended at night, adjacent to a highway in normal use, or adjacent to construction areas where work is in progress, shall have appropriate lights or reflectors to be easily noticed.
Heavy machinery, equipment, or parts thereof, which are suspended or held aloft by use of slings, hoists, or jacks shall be substantially blocked or cribbed to prevent falling or shifting before employees are permitted to work under or between them.
The use, care and charging of all batteries shall conform to the requirements of Subpart K of this part.
All cab glass shall be safety glass, or equivalent, that introduces no visible distortion affecting the safe operation of any machine covered by this subpart.
A person shall be designated to observe clearance of the equipment and give timely warning for all operations where it is difficult for the operator to maintain the desired clearance by visual means;
Any overhead wire shall be considered to be an energized line unless and until the person owning such line or the electrical utility authorities indicate that it is not an energized line and it has been visibly grounded;
The equipment shall be provided with an electrical ground directly to the upper rotating structure supporting the boom.
Ground jumper cables shall be attached to materials being handled by boom equipment when electrical charge is induced while working near energized transmitters. Crews shall be provided with nonconductive poles having large alligator clips or other similar protection to attach the ground cable to the load.
If a worker is injured as a result of a construction or manufacturing employer's failure to abide by these OSHA requirements, the injured employee may be eligible to file both a personal injury and workers' compensation claim. See OSHA's full list of regulations involving heavy machinery here.
Heavy Machinery Lawsuit Settlement Amounts
Workplace victims have the right to seek both a workers' compensation and personal injury lawsuit if negligence was involved in a heavy machinery accident. Workers can file a claim against a number of parties including general contractors, sub-contractors, building owners, managing agents, and manufacturing companies that provided the heavy equipment.
Victims can seek compensation for damages including, but not limited to:
Medical expenses
Lost income and benefits
Hospitalization
Cost of rehabilitative treatment
Permanent injuries
Disabilities
Mobility equipment
Diminished earning capacity
Non-economic damages such as pain and suffering
Individuals who have lost a loved one in machinery accidents may be eligible to file a wrongful death lawsuit against at-fault parties as well.
Contact a Machinery Accident Attorney
If you or someone you know was injured in an accident involving heavy equipment, contact the workplace injury attorneys at Sobo & Sobo online for a free consultation, or call 855-GOT-SOBO. Their team of heavy machinery lawyers have 50 years of experience helping injured victims win settlements for these types of accidents in New York, New Jersey and Chicago, IL.
Free Workplace Injury Consultations
Book Now