Worker's compensation helps thousands of employees and who are injured on the job each year. The state-issued weekly allowance is provided to make it easier to pay off medical care expenses needed by injured workers as a result of their injury.
Workers' compensation lawyers help employees by representing their case both in and out of court, with the goal of maximizing the amount they collect in regular payments. Those who are injured in workplace accidents may be eligible to file for workers' compensation claim to help recover lost wages while out of work, as well as medical expenses, and other damages.
5 Steps to Get Worker's Compensation
Tell your supervisor or manager about the accident as close to your date of injury as possible. Don't wait on this; hesitation can be used against you when filing a worker's compensation claim.
Make sure your medical insurance provider is authorized by the New York Worker's Compensation board. If you are unsure if your provider is authorized, call 1-800-781-2362 to find out.
Your employer is responsible for reporting the illness or injury to the New York's Worker's Compensation Board, or WCB. They will also need to report it to your company's worker's compensation insurance carrier. New York's statute of limitations for receiving worker's compensation is two years, so you will have exactly 24 months following the date of injury to file your claim. These deadlines were made to prevent misuse of worker's compensation resources.
Contact a lawyer that specializes in New York worker's compensation. This step is optional, but is highly recommended in order to minimize wait times, and maximize benefits.
Fill out and file a Form C-3. This form is your official claim for worker's compensation. This needs to be filed with the WCB within two years of the date of the accident, or the date that a medical condition started that was caused by an occupational hazard. It is imperative that you also fill out the forms correctly, as mistakes can hamper or eliminate your ability to receive proper compensation.
How Much Does Worker's Compensation Pay?
The amount one can collect from workers' compensation depends on a few variables, including:
The amount employees were paid by an employer in the past year,
The severity of the disability,
How long the disability will keep an employee from returning to work,
And the costs of medical care needed that is directly linked to the employee's injury
Those that are injured at work can collect from three types of worker's compensation benefits: cash benefits, medical benefits, and supplemental benefits. The total amount you are qualified to receive from each depends on the variables above.
There is no maximum regarding the amount provided by medical benefits through workmen's compensation. Instead, the amount you receive is (ideally) equal to the costs of all medical services required for healing and rehabilitation from your injury. These costs include any tests, x-rays, MRIs, surgical operations, and even medications that are prescribed to heal your injury.
Medical providers will also cover pharmacy expenses such as medications that are prescribed for injury-related reasons. Fees are also to be waived by those covered by worker's compensation. For those that require physical therapy or other rehabilitation services due to a work-related injuries, these expenses can also be covered by medical benefits.
These benefits are available to those that are unable to work for more than seven days as a result of their injury. This is the calculation used to determine the amount you can collect from cash benefits: 2/3 X your weekly salary X % of disability = your weekly benefit.
For example, if you are earning $300 per week, and your injury left you 100% disabled, you will collect $200 each week in cash benefits. If you earn $300 per week, but are only partially disabled (let's say 75%), you will earn $150/week.
The maximum amount you can receive from cash benefits is changed every year on July 1st. The most current change allows those who file claims between July 1, 2019 – July 1, 2020 to collect up to $934.11 each week. Those that filed between July 1, 2018 – July 1, 2019 can only earn up to $904.74/week. Note that you will continue to collect the amount determined at the time in which you file your workmen's compensation claim, even if the maximum increases while you're still receiving cash benefits.
If your disability prevents you from working for more than 14 days, cash benefits from workmen's comp will begin to cover you starting from your first day off from work. If you are able to return to work within 14 days, you will not be paid for the first week following your injury.
It is important to remember that medical benefits are separate from cash benefits, and will be awarded regardless of the length of your disability. Also, if you are able to return to work, but your injury is preventing you from earning the same wages you earned pre-injury, you may qualify to receive 2/3 of the deficit via cash benefits.
*If this applies to you, it is recommended you call a workmen's comp attorney, as this is a less-common type of case that requires more knowledge and expertise to successfully navigate.
These benefits are only available to to those that started collecting worker's compensation before 1979, and are classified as permanently and 100% disabled. Supplemental benefits are provided in order to help those most affected by the rises in benefit maximums each year since 1979, as well as the rising costs of healthcare.
For those who qualify, the maximum amount possible to receive from supplemental benefits caps at $215 every week.
Do You Need a Workers' Comp Attorney to File?
Injured employees may choose to hire a workers' compensation lawyer or go through the process themselves. However, with over 47% of worker's compensation claims denied by US insurance companies, it is recommended that victims hire an experienced workers' compensation attorney to maximize the chance of success.
Hiring an attorney with expertise and foresight in the field can help clients increase chance of success in court, maximize compensation, manage deadlines, perform legal investigations, negotiate with employers and insurance in and out of court, and eliminate the risk of errors and process delays.
Workers' Comp Laws & Eligibility
The laws for worker's compensation are written intentionally broad, so that the majority of workplace injuries qualify for coverage by the WCB.
In order to be qualified for worker's compensation, an injury or illness must have occurred during any one of the following scenarios:
While performing any task or operation related to work
While being exposed to chemicals or toxins through the normal course of work
While an employee is physically at a job site, or off-site but performing duties that are related to work
Employer Negligence in Wokers' Comp Claims
When the WCB is considering an application for compensation, negligence is not used as a determining factor in the case. This means that any mistakes made by an employer, or any failures to follow proper regulations, like OSHA regulations, won't matter during the qualification process.
Employees can, however, sue employers for negligence that resulted in an injury by filing a separate personal injury lawsuit, while still collecting worker's compensation.
When Employees Hurt Themselves at Work
If an employees themself is responsible for getting injured at work, they can still apply for compensation. The WCB does not determine eligibility for compensation based on who is at fault – only the fact that your injury occurred while working. This is to ensure that any worker in need of worker's compensation will be able to get it.
Workplace Injury Law
Not all workplace injuries are the same in the eyes of the law. Depending on the worker's perceived pain and suffering, some injuries and illnesses will result in bigger settlements than others.
Employees who are injured at their workplace are protected by various worker's compensation and personal injury laws. Most states including New York and New Jersey provide various avenues by which employees can pursue damages and compensation for any workplace injuries they receive as a result of employer negligence, and/or factors outside either party's control.
This means that employees may be entitled to compensation even if their employer did nothing wrong. An example of this type of accident and following case is burning your hand on a stove while working at a restaurant.
"No-Fault" Policies & Worker Compensation
Many states including New York and New Jersey are "no-fault" states, which absolves the employer or employee from fault in the event of a worker's compensation case. This helps injured employees seeking compensation, because awarded damages will not be decreased by the amount in which they determined responsible for their injury.
The only time workers are ineligible to receive damages for a workplace injury is if they are proven to be intoxicated with drugs or alcohol.
Worker's compensation claims are paid if the employer or their insurance carrier both agree that the illness or injury is work-related. This is the battleground of any worker's compensation case, as it is the worker's responsibility to prove that the injury would not have occurred if they were not at work performing their regular duties.
Naturally, these cases can become more complicated than they initially appear. Navigating legal intricacies and collecting the right evidence are both necessary for collecting the biggest amounts in compensation possible.
Benefits of Filing a Lawsuit
Workplace injury laws are important because medical bills can quickly add up, leaving workers wondering how they'll be able to pay for all the medical expenses required for recovery. Examples of such medical costs include:
Loss of income while unable to work due to injury
Costs of prescribed medicine
Hospital and medical service fees
Recurring medicinal costs
Furthermore, compensation laws also award damages based on more abstract injuries like "pain and suffering," or the trauma that workers must overcome as a result of an accident.
Most Common Workplace Injuries In the US
Sprains, Strains or Tears: including bone, ligament and muscle injuries
Musculoskeletal Pain or Soreness: injuries commonly due to improper spinal alignment for those with desk jobs, and excessive exertion for those with physically-demanding occupations
Cuts, Lacerations or Punctures: injuries most frequently reported among construction, mining and manufacturing occupations, where workers are required to handle heavy and dangerous tools and objects
Most Common Workplace Illnesses
According to the Bureau of Labor Statistics, the most common occupational illnesses in New York included:
Hearing loss
Skin disorders
Respiratory conditions
Poisoning
Top 3 Causes of Workplace Accidents
*Data collected from the Bureau of Labor Statistics.
Workplace Burn Injuries
If a burn injury occurs at work, worker's compensation claims may be a viable option. Worker's compensation for burn cases cover any incident where you're burned while in the course of your normal duties. A skilled burn injury attorney can provide the best course of legal action in such cases.
Industries with Most Workplace Burns/Year
Some industries  are more vulnerable to burn injuries generally and sometimes to specific types of burn injuries. For instance, construction and manufacturing workers are industries with high rates of burn injuries at work. Workers such as arc welders, construction workers and heavy-equipment users are  exposed and vulnerable to electrical burns and chemical burns as a result of their work environment and the tools they use there.
However, studies show that more workplace burn injuries occur in the food service industry than any other. The burns sustained by service workers need an average of 12.8 days in the hospital to recover. Most of these burns are on the extremities (i.e. hands and feet). Additionally, the study found that hospitalization of burn victims in the US cost an average $1.13 million per year.
Contact a Workers' Compensation Lawyer
If you were injured on the job and you are either considering or are already trying to file for workers' compensation, contact us online, or by calling 855-GOT-SOBO. We can help you through the confusing process of filing for your workers' compensation benefits so that you can focus on getting better and getting back to work.
The initial consultation is free of charge and there are no fees until you receive compensation. Our compassionate workers' compensation attorneys, Craig S. Fine, Esq. and Henry Nelson, Esq. are eager to hear your story and begin the work of helping you receive the benefits that you deserve.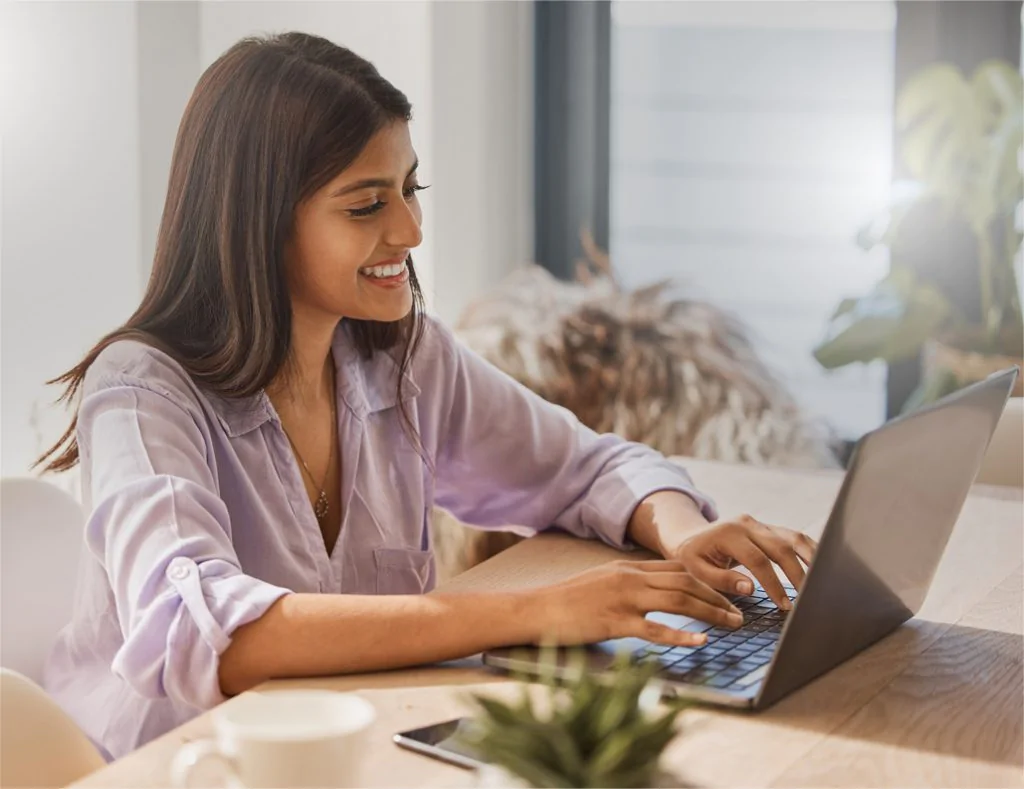 Featured Workers' Compensation Blogs
The very first thing you should do is seek treatment by a medical professional, and be sure mention all the areas of pain or injury. Second: call Sobo & Sobo to secure your rights.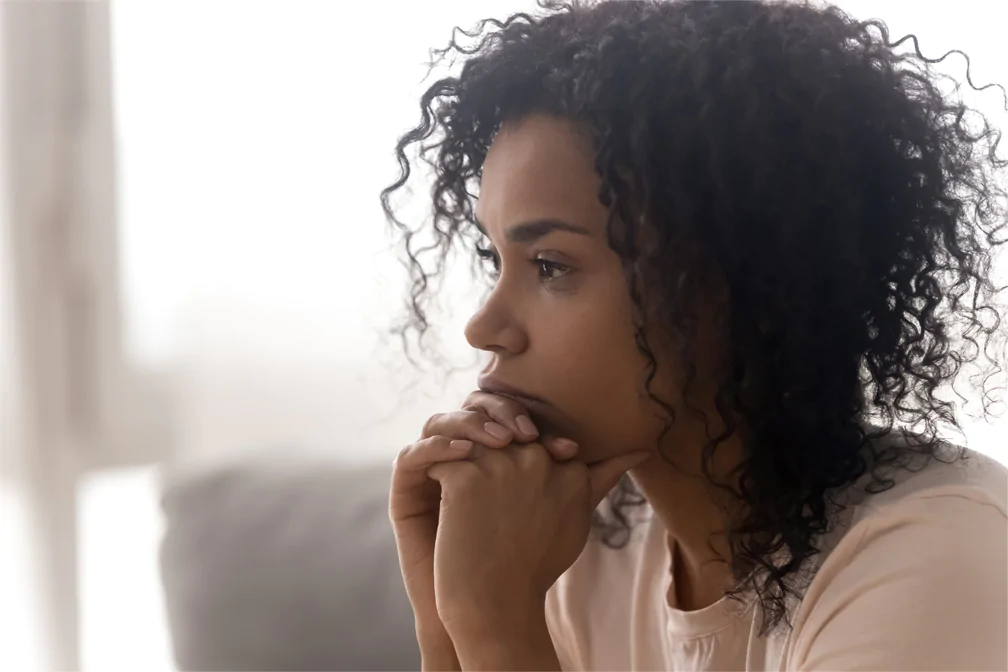 You likely have a personal injury if: (1) you were in an accident that was not entirely your fault, and (2) you sustained an injury from the accident.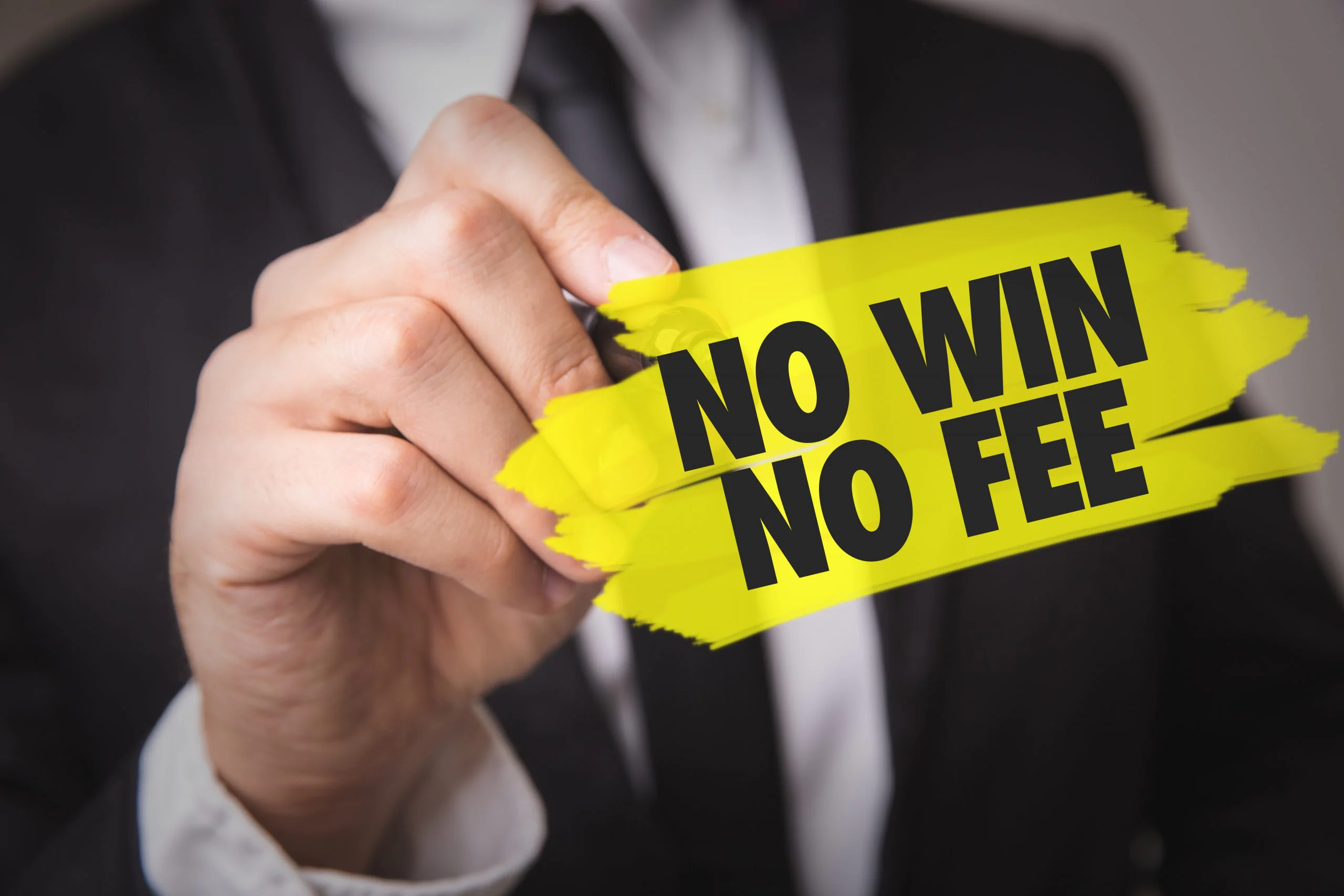 The Sobo & Sobo "No Fee Guarantee" puts in writing that there is never a charge unless the firm, wins money for the client.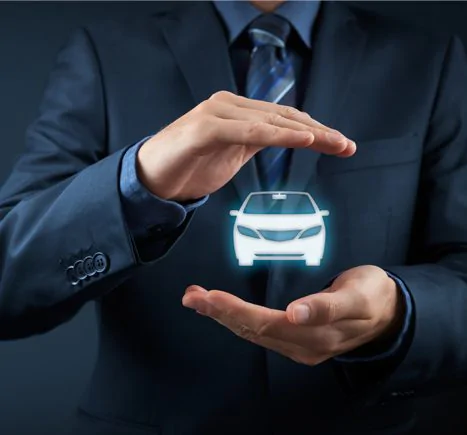 No-Fault refers to the legal system that requires the insurance company for the vehicle that you are occupying to pay for certain benefits such as medical bills and lost wages, regardless of who caused the accident. New York, for example, has a no-fault law that requires the insurance company for the vehicle you occupy to pay benefits even if that vehicle did not cause the accident.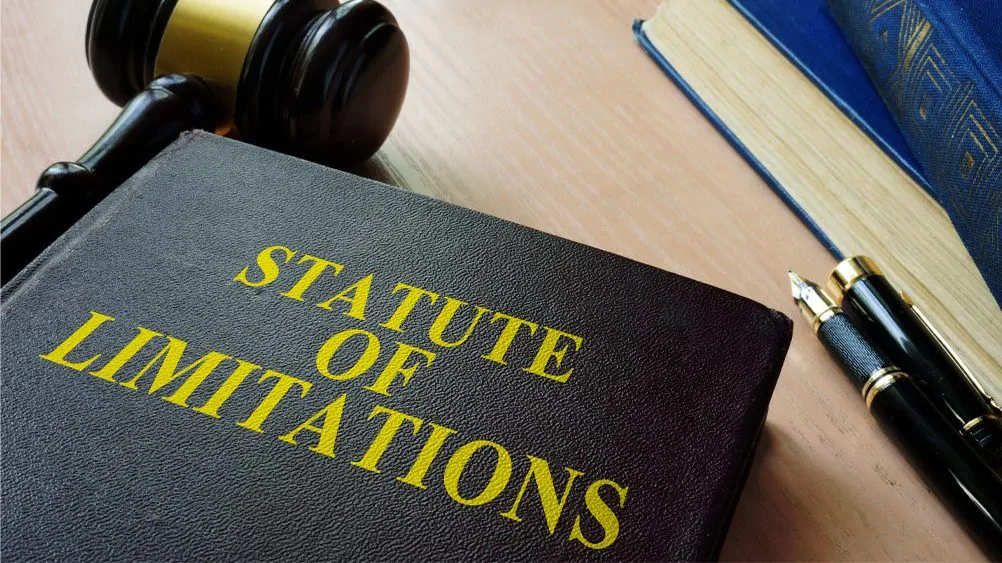 There are different statute of limitations in New York, and exceptions that can add additional time. While every case is different, the statute of limitations in New York for personal injury claims is three years from the date of the accident.