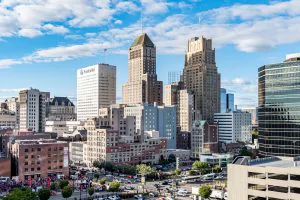 Personal Injury Attorneys in Newark, NJ
The award-winning injury attorneys at Sobo & Sobo's Newark, NJ office have extensive experience helping victims injured by negligence gain financial compensation for their pain and suffering. From car accidents, to slip and falls, to dog bites, crosswalk accidents and workplace mishaps, the attorneys at Sobo & Sobo know what it takes to win the maximum settlement value possible for any injured clients.
Benefits of Working With Our NJ Injury Attorneys
The injury lawyers at Sobo & Sobo's NJ office didn't build their reputation because of their renowned success rate with clients,  their many years of experience with every kind of injury case, and their ability to win settlements many times bigger than what most clients expect.
It's their passion for helping victims through the legal process without using fancy lawyer words, keeping in touch with their clients 24/7 to answer any questions, checking in to see how they're doing, and caring for their clients as though they were family.
NJ Clients Never Pay Out of Pocket
Our "no win, no fee" policy ensures that New Jersey clients never have to pay out of pocket.  If we don't win, our clients don't owe us a penny. If we do, our lawyers are paid with a portion of the settlement. Because that's just how confident we are in our ability to win together.
Free Consultations for NJ Residents
All New Jersey residents are provided with free consultations with a personal injury lawyer. In these consultations, prospective clients can share their story, and learn about what the road to compensation looks like, including any potential roadblocks, opportunities, and an estimation of the value of their case.
From here, prospective clients can then choose whether or not to choose us to represent their case with no risk and no expectations.
Contact Personal
Injury Attorneys in Newark, NJ
To speak with one of our NJ personal injury lawyers, call us at 855-GOT-SOBO, contact us online, 24/7. Or, visit us in person at our Newark office, located at 600 Mount Prospect Avenue, Newark, NJ 07104.
Our injury lawyers are excited to listen to your story, learn how they can help, and begin the process towards winning the settlement and justice you seek – together.