NY Actos Lawyers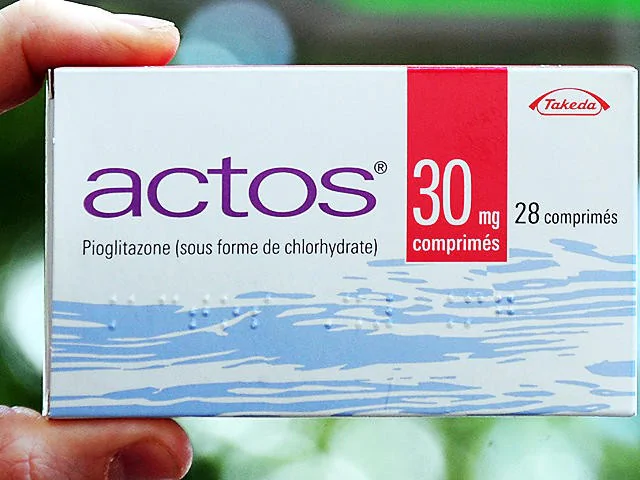 The last thing you need to find out after taking medication that is supposed to help you get better is that the drug is could cause you serious harm and potentially kill you. Actos is one of those drugs. Used to treat type-2 diabetes, the trouble with Actos began when adverse incident reports began to indicate that its use caused serious side effects.
Serious Side Effects for Those Taking Actos for Over 1 Year:
Bladder cancer
Weight gains
Weight loss
Malignant growths in bladder
Blood in urine
Red colored urine
Frequent urination
Painful urination
Urinary tract infections
Increased risk of fractured/broken bones
Kidney disease
Nausea
Vomiting
Stomach pain
For Females 60 and Older:
Heart attacks
Congestive heart failure
For Males 60 and Older:
Transitional bladder cell carcinoma
Increased blood glucose
At Sobo & Sobo we want to help those who have suffered as a result of taking Actos. We are dedicated to providing excellent legal services to those who are victims of the use of defective drugs. Our accessible attorneys are ready to listen to your story and fight to obtain fair and equitable compensation for your suffering.
More About Actos
Actos (Pioglitazone) is a member of the thiazolidinedione (TZD) class of anti-diabetic medications. Actos comes in doses of 15mg, 30mg and 45mg and is taken once a day alone or with another diabetic medication such as Glucophage (metformin). This medication is sometimes sold in combination with metformin as Actoplus Met, Actoplus Met XR and/or in combination with glimepiride (Duetact).
Actos works by increasing a patient's sensitivity to insulin and decreasing the amount of sugar stored in the liver. This drug can only be used on patients who can make their own insulin. It is not indicated for those with type-1 diabetes and is not to be used in patients with congestive heart failure or ketoacidosis.
Actos was developed by Takeda Pharmaceuticals and is co-marketed Eli Lilly & Co. to treat type-2 diabetes (Non-Insulin Dependent Diabetes Mellitus). It first hit the market in 1999 and rapidly gained popularity and all was well – for a while. After, the adverse incident reports started to come in, things were not looking good for Actos nor the patients this drug had seriously harmed.
In addition to the serious side effects listed above, Actos has been known to interact adversely with other prescription medications. These medications include oral contraceptives; blood thinners such as warfarin and coumadin; heart medications such as beta blockers, digoxin, and calcium channel blockers; and liver medications such as ketoconazole, rifampin, gemfibrozil and cimetidine. Additional side effects that have been reported include:
Mouth pain
Tooth problems
Dizziness
Aching muscles
Leg/arm pain
Sinusitis, headache
Shortness of breath
Cold/flu-like symptoms
Pale skin
Pale/clay colored stools
Loss of appetite
Yellow eyes or skin
Extreme thirst
Easy bleeding/bruising
Fatigue/weakness
Lactic acidosis (particularly when taken with metformin)
The Trouble with Actos
In 2011 the U.S. Food and Drug Administration (FDA) issued a warning predicated on a study Takeda undertook that revealed that long-term Actos users might face a 40 percent increased risk of bladder cancer. This information was added to the drug label along with the warning that the drug was not to be prescribed to those with a history of bladder cancer or those who currently had bladder cancer. The label also pointed out the drug was linked to congestive heart failure.
Sales of Actos have been suspended in Europe due to bladder cancer and other risks, but have not been suspended in the United States.
Drug makers have a duty to you, the patient, to manufacture safe drugs and to also warn you and your doctor about any adverse reactions. Takeda and Eli Lilly allegedly violated both of those duties and should be held responsible for any serious side effects that have harmed you.
An Actos Settlement Is Reached
Takeda did eventually agree to settle all bladder cancer claims in 2015 and the U.S. District Court issued an order recognizing that gesture on April 28, 2015. The settlement amount would be $2.4 billion, with an average payment of $250,000 per claimant.
Surprisingly, even though Takeda settled the first round of lawsuits, the drug has not been taken off the market and is still being prescribed. Have you or a loved one taken Actos and suffered serious side effects? If so, connecting with an experienced attorney is vitally important.
How Sobo & Sobo Can Help
The attorneys at Sobo & Sobo provide unsurpassed legal services and are personal injury law leaders to the Hudson Valley community. We will put our experience to use during your initial consultation as we listen to your story and help you make informed decisions about how to proceed with your defective drug case.
Take the time to learn about your legal rights by calling Sobo & Sobo at 855-GOT-SOBO as soon as possible. Our prompt action, in partnership with you, could make a difference in the outcome of your case. We would be honored to hear your story and look forward to taking the next step toward Winning Together.