Defective Hip and Knee Device Lawyers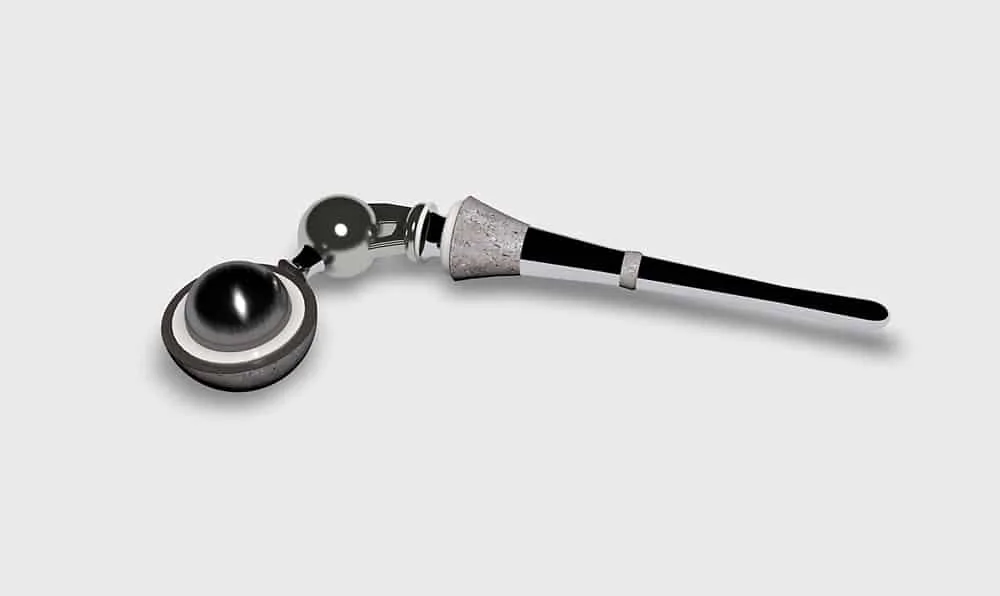 Over the last decade, there have been several knee and hip prostheses recalled from the market. When a medical device is recalled it means that the product can no longer be used in patients and that people who have had the device implanted will most likely have to have it removed and replaced. Imagine the dismay of patients who have to suffer all over again due to the negligence and carelessness of the companies who designed and manufactured these devices.
A Partial List of Recalled Knee & Hip Prostheses:
Dupey Ultra High Molecular Weight Polyethylene
Smith & Nephew's Oxinium Genesis II
Smith & Nephew's Oxinium Profix II
Stryker Trident Acetabular PSL hip replacement device
Stryker Hemispherical Acetabular Cup hip replacement device
Biomet hip replacement devices
Sulzer Medica knee prostheses
If you have undergone knee or hip replacement surgery involving one of the recalled prostheses listed above, we encourage you to contact an experienced medical device lawyer in order to learn more about your legal rights. You deserve to be compensated for your medical bills, lost wages as well as pain and suffering.
Sobo & Sobo wants to hear your defective medical device story. Even though the pain and suffering you are experiencing is not unique, we understand that every story is different and we want to hear yours. You put your trust in the doctors, surgeons and manufactures and now that you are suffering as a result of their negligence, you may need some help understanding what to do next. It is time to put your trust Sobo & Sobo. We want to partner with you so that you receive excellent legal services and your journey through the legal process goes as smoothly as it can.
Dupey Recall
The Dupey Ultra High Molecular Weight Polyethylene knee and hip prostheses were designed and manufactured by Johnson & Johnson. These devices were recalled from the market due to the fact that a plastic part of the device tended to degrade very quickly, causing problems with the function of the implant over time. In an effort to sterilize the devices before they were inserted into patients' bodies, the devices were scanned with gamma rays. This radiation made the plastic to crack, break and turn brittle. Obviously, anyone who had these devices installed had to have another operation to remove them.
Smith & Nephew Implant Recalls
Smith & Nephew's Oxinium Genesis II and Oxinium Profix II knee replacement systems had to be recalled in 2008. The devices had a faulty design, that often caused the connection to the femoral bone became loose. Patients who suffered from this had to undergo another surgery.
Get Help From a Defective Medical Devices Lawyer
Contact Us
Stryker Corporation Subsidiary Howmedica Implant Recalls
The Stryker Corporation was forced to recall two of its hip replacement devices by the Food and Drug Administration in 2007. The Trident Acetabular PSL and the Hemispherical Acetabular Cup hip replacement devices emitted high pitched squeaking noises when the joint was moved. Patients also suffered from pain, swelling, and bone fractures when the devices' ceramic parts began to break and come loose.
Biomet Implant Recalls
Biomet implants have been recalled twice in the last 20 years. In 2001, Biomet and 8 other hip implant manufacturers had to recall of the devices that used particular ceramic parts manufactured by a French company. The ceramic parts were manufactured incorrectly, causing them to chip, crack and break after only a short period of use. In 2007, the company had to recall another device due to improper laser etchings on the device, causing problems with patients' femurs.
Sulzer Medica Recalls (Now Centerpulse Orthopedics)
In 2001, the Switzerland based Sulzer Medica had to recall knee prosthesis because it had a serious manufacturing defect. Apparently, the devices were manufactured in a way that allowed a coating of mineral oil residue to cover the device. Due to the presence of the oil, the devices failed to properly meld with the bone. Everyone who had these devices installed had to have a second surgery and more rehabilitation.
Help For Victims of Defective Devices
All of the above medical devices had some form of manufacturing or design problem that caused issues after they were installed in patients. One knee or hip replacement is bad enough when you consider the pain of the surgery and the even harder rehabilitation, most rehabilitation programs can take 6 months or longer. Imagine having to go through all of that a second time! It is especially horrifying especially if it is because the device manufacturer was negligent.
The attorneys at Sobo & Sobo are personal injury law leaders and have expertise in all types of litigation. During your initial consultation, we listen to your story in order to help you make informed decisions about how to proceed. We encourage you to take the time to learn about your legal rights.
Call Sobo & Sobo at 855-468-7626 as soon as possible to help you make informed decisions about how to proceed. Our prompt action, in partnership with you, could make a difference in the outcome of your case. We would be honored to hear your story and look forward to taking the next step toward Winning Together.