NY Head-On Collision Lawyers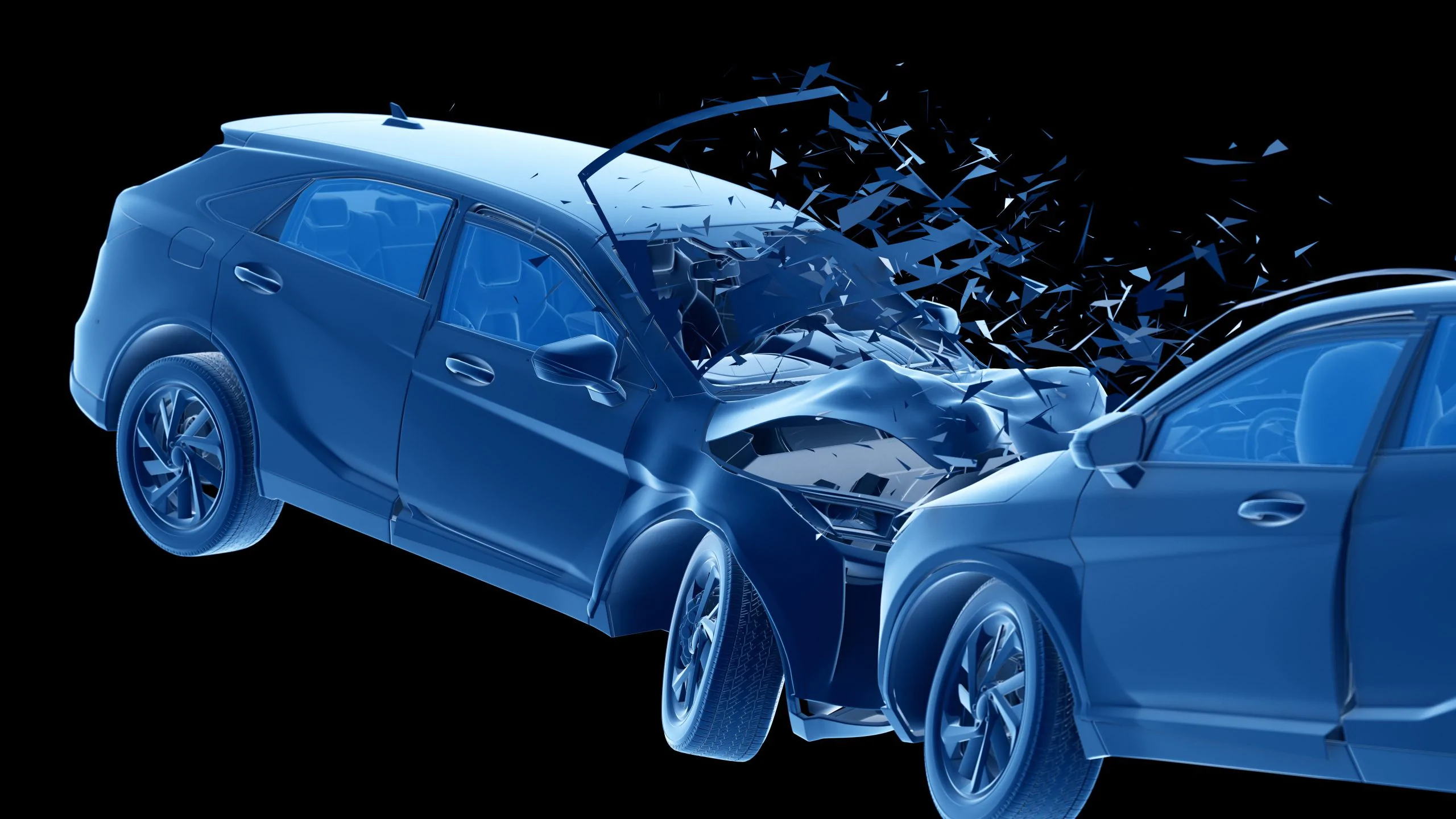 Head-on collisions are relatively uncommon, only making up about 2% of all reported crashes each year in the U.S. However, the National Highway Traffic Safety Administration (NHTSA) reports a 58% fatality rate for drivers and passengers involved in head-on collisions, making them one of the most dangerous types of accidents, and results in thousands of emergency room visits each year.
If you or someone you know has been in a head-on collision that was caused by another driver, the car accident lawyers at Sobo & Sobo can help you receive compensation for your damages. Filing an injury claim can help you pay for damages including medical costs and lost wages directly caused by your accident. Schedule a free consultation by calling 855-468-7626, or contact Sobo & Sobo online.
Who is at Fault in an Head-On Accident?
Determining who is found to be negligent in a head-on collision requires piecing together all kinds of clues, including surveillance footage, witness testimonials, and pictures of the scene. The forceful impact may have flung vehicles across the highway making it difficult to imagine the epicenter of the disaster. An experienced car accident lawyer can help by having their legal teams manage collecting evidence for their clients.
The NHTSA reports certain driver behaviors are common factors in fatal crashes, including:
Speeding: the most common cause of head-on accidents
Driving Impairment: caused by drugs, alcohol, or medication
Failure to Stay in the Proper Lane: by drifting into oncoming traffic
Failure to Yield: to other drivers who have the right-of-way
Fortunately, the New York State Police Department has its 50+ member Collision Accident investigation division that can play an important role in establishing fault after a head-on crash. But it should be noted that they don't need to squarely blame the other driver for you to collect insurance money to pay medical bills and other related damages.
New York motorists are required to carry no fault liability insurance which covers medical expenses regardless of who is at fault, with certain exceptions like drunken driving.
Every head-on collision is unique. Hiring a head-on collision lawyer can help victims minimize the amount of negligence they are found to be guilty of in court – no matter the person's role in causing the accident, which ultimately maximizes an eventual settlement.
Injuries Covered in Head-On Accident Lawsuits
Head-on collisions are among the most dangerous and deadly types of auto accidents. Because head-on impacts typically involve greater combined speeds and harder collisions compared to other types of auto accidents, the injuries sustained by both parties can be quite serious. The most common types of head-on injuries include:
Head-On Collisions in New York
New York has taken measures to reduce the chances of drivers experiencing head-on collisions by installing highway medians—some made of concrete, others made of steel fencing or wire—that create physical boundaries between the sides of a highway where drivers travel in opposite directions.
In urban areas, where traffic speeds are generally slower, these medians seem to work more effectively compared to those installed on rural New York highways, such as those seen upstate. Here, traffic is allowed to move at higher speeds, and vehicles are required to take more long winding turns than their urban counterparts.
This accounts for the fact that head-on collisions make up close to 13% of all rural car accidents in New York, whereas they make up less than 7% in urban areas, according to the NHTSA.
Filing a Head-On Accident Lawsuit
If you or someone you know has been in a head-on collision and are seeking compensation for any injury or wrongful death, call 855-468-7626 or contact us online for a free consultation with an expert car accident attorney today.
The accident attorneys at Sobo & Sobo have over 50 years of experience helping clients across New York's Hudson Valley and the Bronx win the compensation they deserve for their losses and improving their quality of life.
When you file a claim with Sobo & Sobo, you don't pay unless we win the case. When we do win, our attorneys are paid through a percentage of your settlement, meaning you never have to pay out of pocket.