Rear-End Accident Lawyers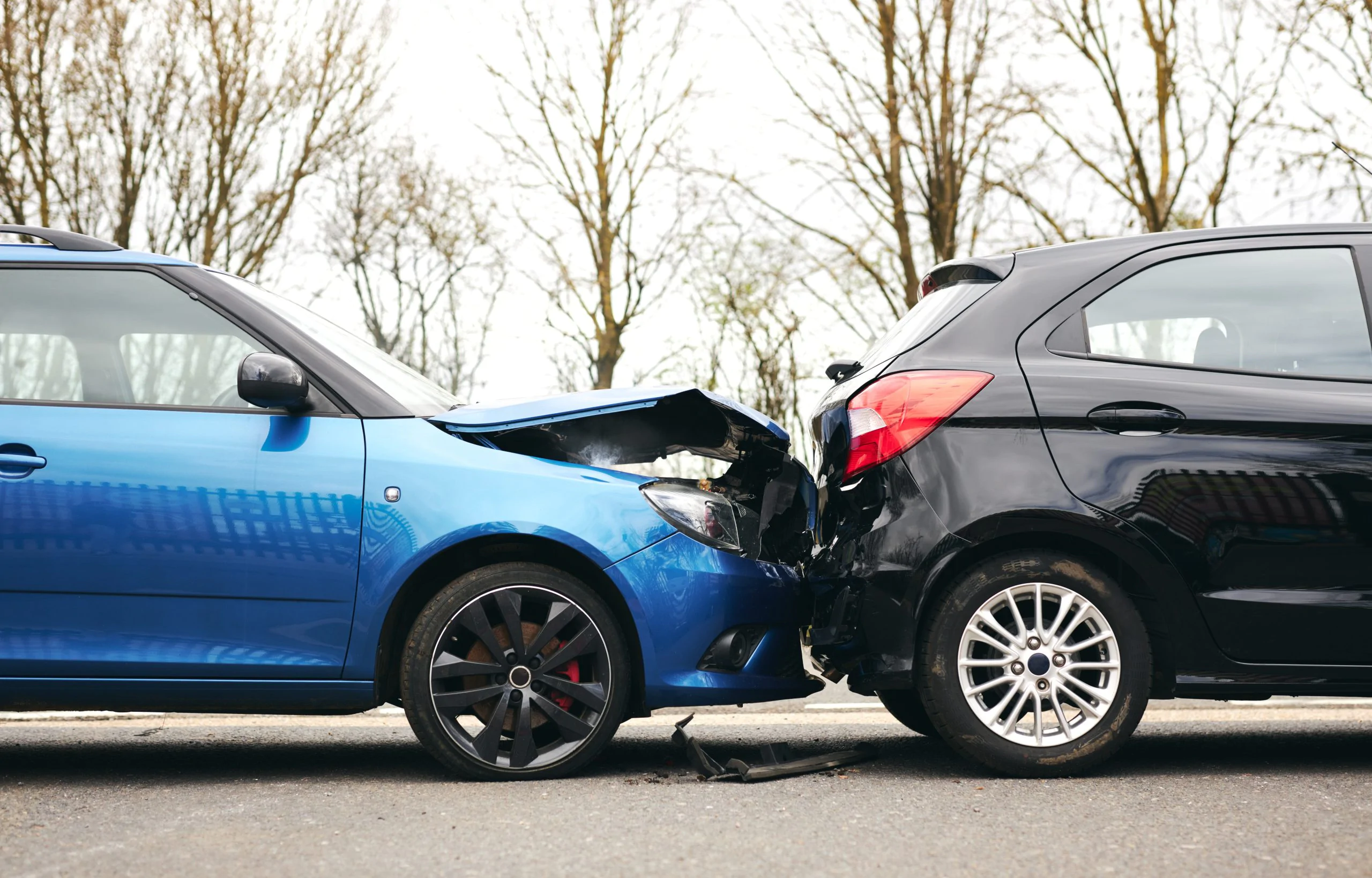 Rear-end accidents are statistically one of the most common types of collisions involving two motor vehicles, according to the National Highway Traffic Safety Administration (NHSTA). Each year rear-end collisions are responsible for nearly 2,500 driver and passenger deaths in the U.S. and cause approximately 200,000 hospitalizations.
Those who are injured in a rear-end accidents caused by another's negligence can win compensation for all related damages with help from a rear-end accident attorney. Victims can schedule a free consultation with an attorney to discuss their case by calling 855-468-7626, or by contacting Sobo & Sobo online.
Who is at Fault in a Rear-End Accident?
Every rear-end accident is unique, and so each case requires looking over every individual variable that may have caused the impact. Whether or not a rear-end victim was in the front or rear vehicle at the time of an accident does not automatically indicate who is at fault.
While the driver that causes the rear impact is commonly found to be the one at fault in court, the lead driver can also take some of the blame. For example, if a driver's brake lights are out, or fails to signal while changing lanes or merging onto a highway, that driver will likely bear some of the responsibility should an accident occur.
In "no-fault" states such as New York, no matter the details of the accident, every party may be found to be partially at fault for the accident. This means that all those involved in a rear-end accident may get reimbursed for damages. In court, these amounts are determined based on the amount of negligence that a judge finds each party contributed to causing the accident. However, liability "at-fault" states such as Illinois is determined differently. Instead, only the party found to be at least 50% responsible for causing the rear-end accident is required to pay for the damages of all other parties involved.
Common Injuries Covered by Rear-End Collision Lawsuits
Any serious injury from a rear-end collision that causes you pain and suffering may be covered by compensation from a personal injury lawsuit. Common examples of these injuries caused by rear-end accidents include:
Contact a Rear-End Accident Injury Lawyer
If you or someone you know were injured in a rear-end accident, call the rear-end accident attorneys at Sobo & Sobo for a free consultation at 855-GOT-SOBO. Their injury lawyers have over 50 years of experience helping victims injured in these types of accidents win settlements across New York, New Jersey and Chicago, IL.
Clients at Sobo & Sobo never owe money out of pocket. Instead, their car accident lawyers get paid through a portion of their client's settlement, and only if they win. If they do not win, they don't get paid. This is often the most financialy beneficial to injury clients who are struggling to cover medical expenses, while also dealing with lost or reduced income.
Get Help from a Car Accident Attorney Today
Contact Us
Rear-End Impacts in the US
According to the National Highway Traffic Safety Administration (NHTSA), rear end car crashes account for 28% of all accidents in the US, making them among the most common types of accidents in the country. While this type of collision can cause serious injury, rear-end accidents account for only 6% of all traffic fatalities. Although not typically fatal, they can cause severe and chronic injuries that require lots of time away from work, and lots of money to cover recovery costs. This can create great financial strain for victims and their families.