Neck & Back Injury Lawyers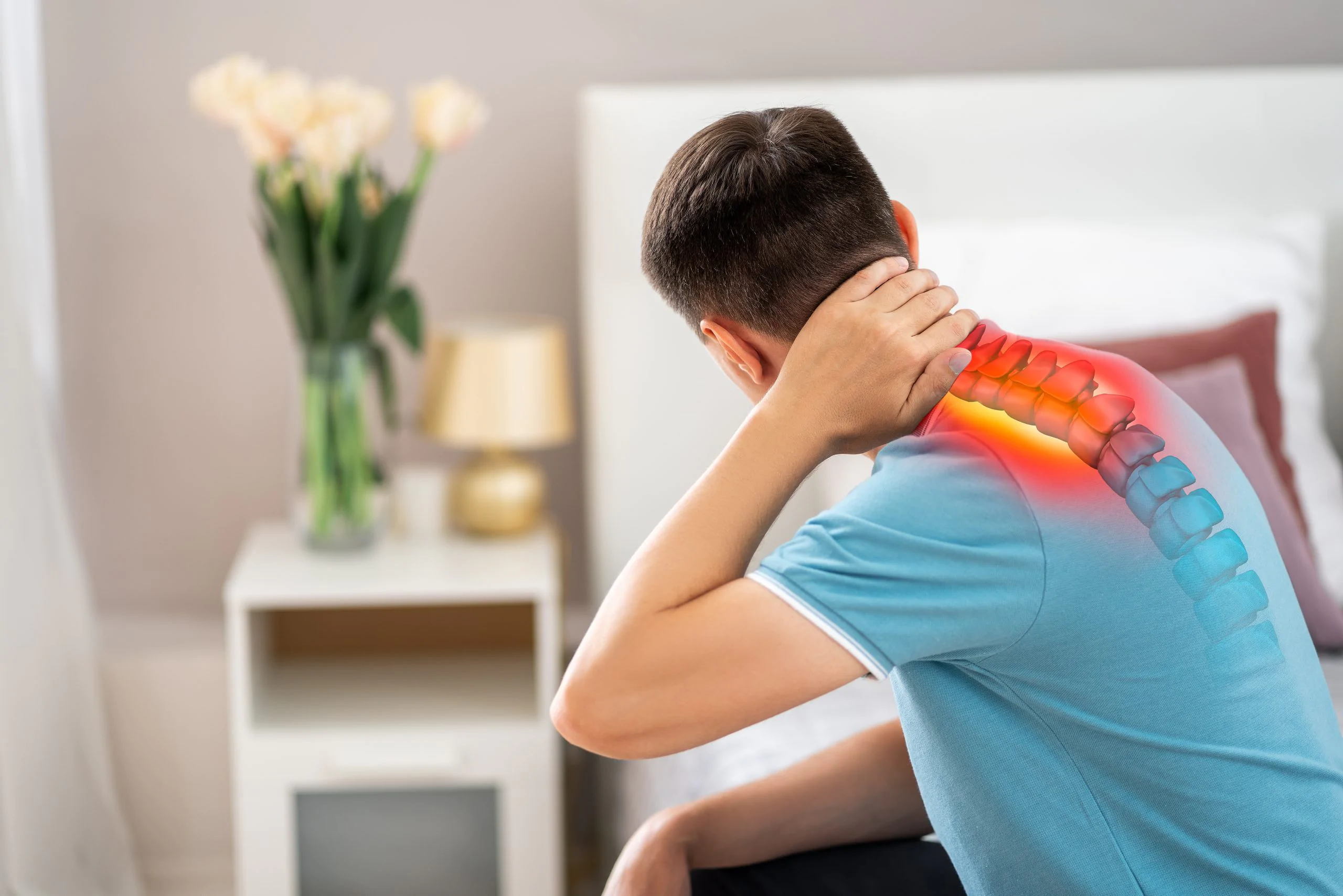 Damage to the neck and back can result in some of the most debilitating types of injuries. Those who suffer these injuries often lose the ability to perform daily tasks and are required to spend large sums of money on medical and recovery costs. When an individual's neck or back is injured in an accident caused by another's negligence, a neck and back injury lawyer can help them win an injury lawsuit settlement that covers all related damages, pain and suffering.
The injury attorneys at Sobo & Sobo have over 50 years of experience winning settlements for victims across the New York, New Jersey, and Chicago, IL. Call 855-468-7626 or contact us online to schedule a free consultation with an injury lawyer and explore the value of your case. 
Neck & Back Injuries Covered in Lawsuits
Some of the most common types of neck and back injuries that victims seek legal compensation for include:
Whiplash: Whiplash is a forceful overextension of the neck beyond its typical range of motion. It is most commonly caused by front or rear-impact car accidents, where sudden forces thrust the neck in different directions.
Compression and Burst Fractures: These occur when a vertebra is crushed only in the front part of the spine, causing a wedge shape. If a vertebra is crushed in all directions, the condition is called a burst fracture. These often occur in workplaces that use heavy machinery, as well as car accidents, and slip-and-falls.
Flexion-Distraction Fractures: These occur when the spine is forced to flex forward, which is a common occurrence in rear-end and head-on accidents.
Fracture-Dislocations: When a bone is both fractured and dislocated at the same time. Vertebrae that are fractured and dislocated often result in long-lasting injuries, and may cause disability and partial paralysis.
Paralysis: Paralysis injuries typically occur when the spinal cord is damaged. The spinal cord sends signals to the rest of the body to coordinate movement. When the spinal cord is damaged, different degrees of paralysis can occur as a result.
Long-term disability is a common result of severe neck and back injuries. Victims who find themselves disabled and unable to work due to another's negligence may be eligible to receive social security disability insurance benefits (SSDI) with the help of an experienced attorney.
Examples of Negligence Involved in Spinal Cord Accidents
Auto accidents: If another motorist caused an auto accident after disobeying traffic laws, victims may be eligible to file a personal injury claim. Many states do not set a cap on pain and suffering damages, although car accident cases typically go through insurance before there is any legal action.
Defective products: Accidents can occur due to harmful products such as faulty braking systems and safety features. In such cases, the manufacturer of the product that caused harm can be held liable for damages.
Medical malpractice: When a doctor is to blame for a surgery-related accident, birth injury, or other spinal trauma, the result can be grounds for a malpractice complaint. And when the negligence proves fatal, a wrongful death suit could be filed against the surgeon or responsible party.
Workplace accidents: Repetitive manual labor is also responsible for many workplace injuries involving the neck and back. Without taking the legal amount of breaks, whether by choice or because employers tell them not to, neck and back injuries can occur. Falls are also one of the most common causes of back and neck injuries. Employers are responsible for ensuring proper maintenance of all facilities are free of hazards, spills, and unsafe conditions. If an employer fails to do so, and results in a workplace accident, they will be considered negligent in court.
Premises liability: Similarly, the owners of all premises are bound by law to ensure all sidewalks are free of slippery rain, snow and ice. They are responsible for clearing all hazards on all surfaces within any building they own, and make sure any spills and hazardous objects are cleared to avoid injury. Failure to do so is considered negligence.
Damaged Neck and Back Settlements
Experienced accident injury attorneys help victims receive compensation for:
Past and future medical expenses
Costs for physical therapy
Pain and suffering damages
Compensation for lost income
Compensation for future lost wages in the event of permanent disability
National Statistics: Back and Neck Injuries
Motor vehicle accidents, including motorcycles, bicycles, and injury to a pedestrian, are the leading cause of spinal cord injuries at 38 percent of all such injuries since 2015, according to the National Spinal Cord Injury Statistical Center.
Falls are the second largest contributor to spinal cord damage at about 32 percent, and the leading cause of spinal injury for those 65 years of age or older. For senior citizens, it can be tripping over a simple household object that causes spinal cord injury due to osteoporosis.
Violence, with knife and bullet wounds are two common examples, making up 13.8 percent of spinal cord injuries. In children, physical abuse also can impact a spinal cord.
Athletic injuries (accounting for 8.2 percent of spinal cord injuries) may encompass not only a forceful blow during a contact sport, but also diving and trampoline accidents. In football, a spinal injury can result when tackling with the upper part of the helmet.
Medical malpractice and birth injuries may impact the neck area. Medical and surgical origins represent 4.6 percent of all spinal cord injury cases.
Illness or age related dysfunctions including cancer, spinal disk degeneration, arthritis, inflammation, and infections that form an abscess on the spinal cord
Contact a Back & Neck Injury Lawyer
If you or someone you know broke a bone in an accident caused by another's negligence, contact Sobo & Sobo online for a free consultation, or call 855-GOT-SOBO. At Sobo & Sobo, we have over 50 years of experience helping injured victims win settlements across the New York, New Jersey and Chicago, IL.