Personal Injury Attorneys in New Jersey
If you have been injured due to someone else's negligence in New Jersey, it's crucial to have a knowledgeable personal injury lawyer on your side. Sobo & Sobo's dedicated team of NJ personal injury attorneys have over 50 years of experience winning for their clients statewide, with maximized settlement amounts that compensate victims for their pain, suffering, lost wages, medical costs, and other damages.
Throughout the entire legal process, we will work closely with you, providing personalized attention and keeping you informed at every step. Our goal is to alleviate the stress and uncertainty surrounding your case, allowing you to focus on your recovery while we handle the legal intricacies. Contact our New Jersey office for a free consultation by calling 855-468-7626, contact us online, or visit our office, and let us guide you through the legal process.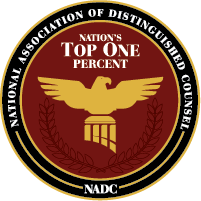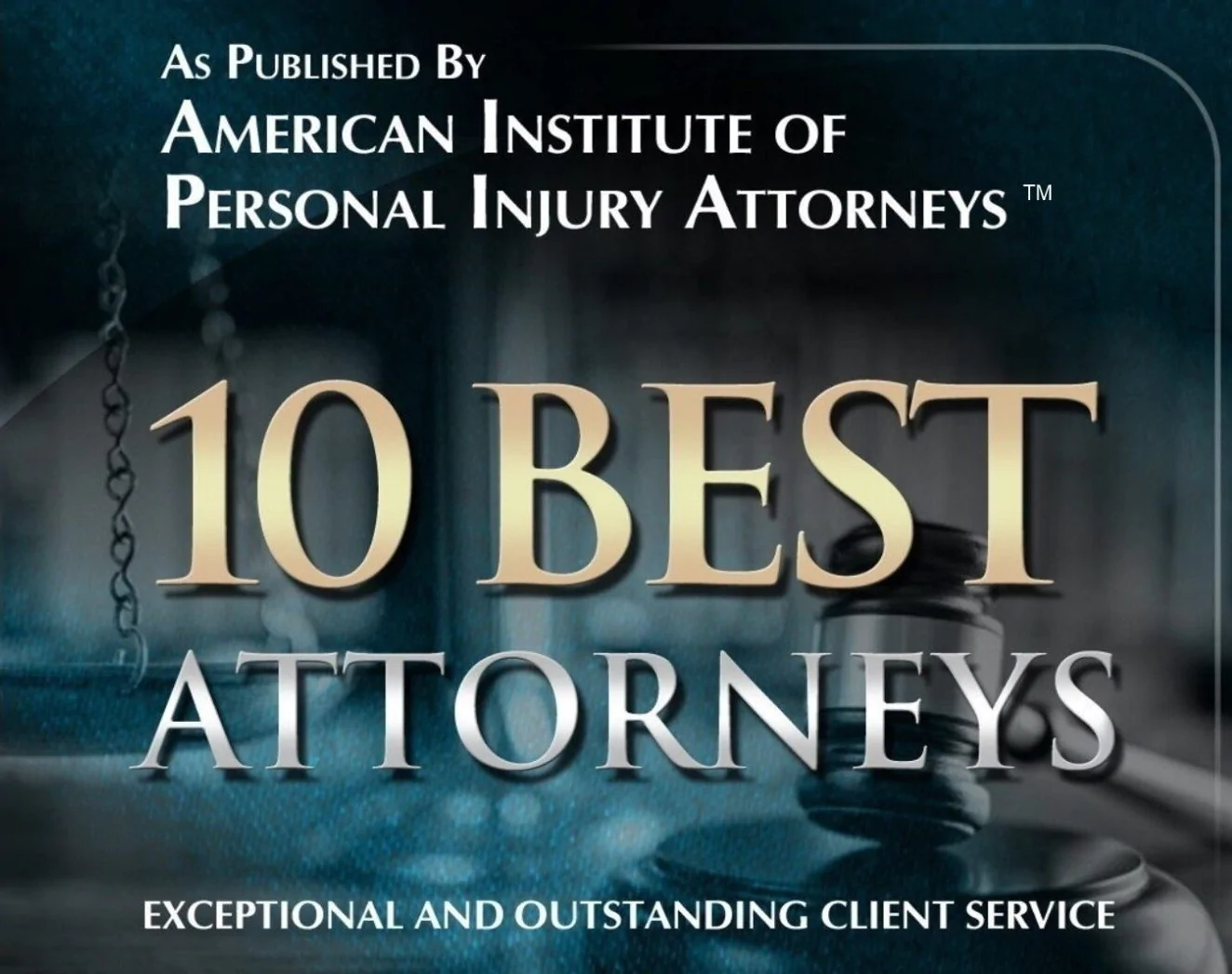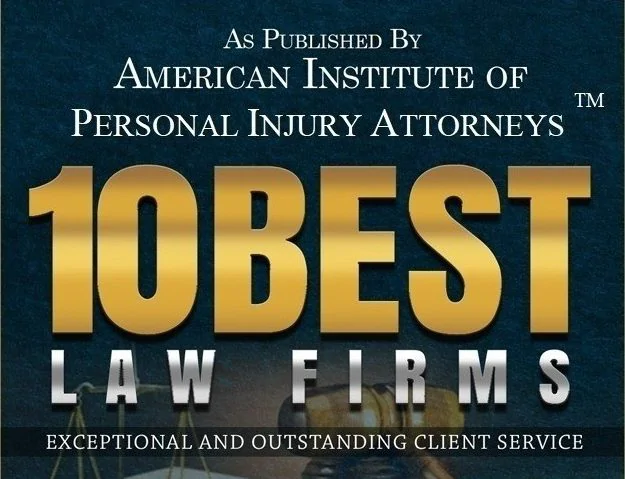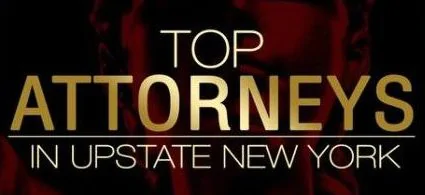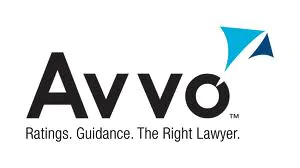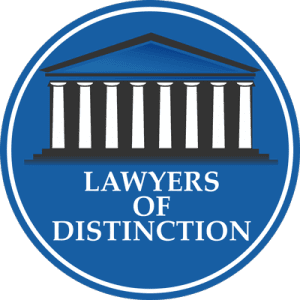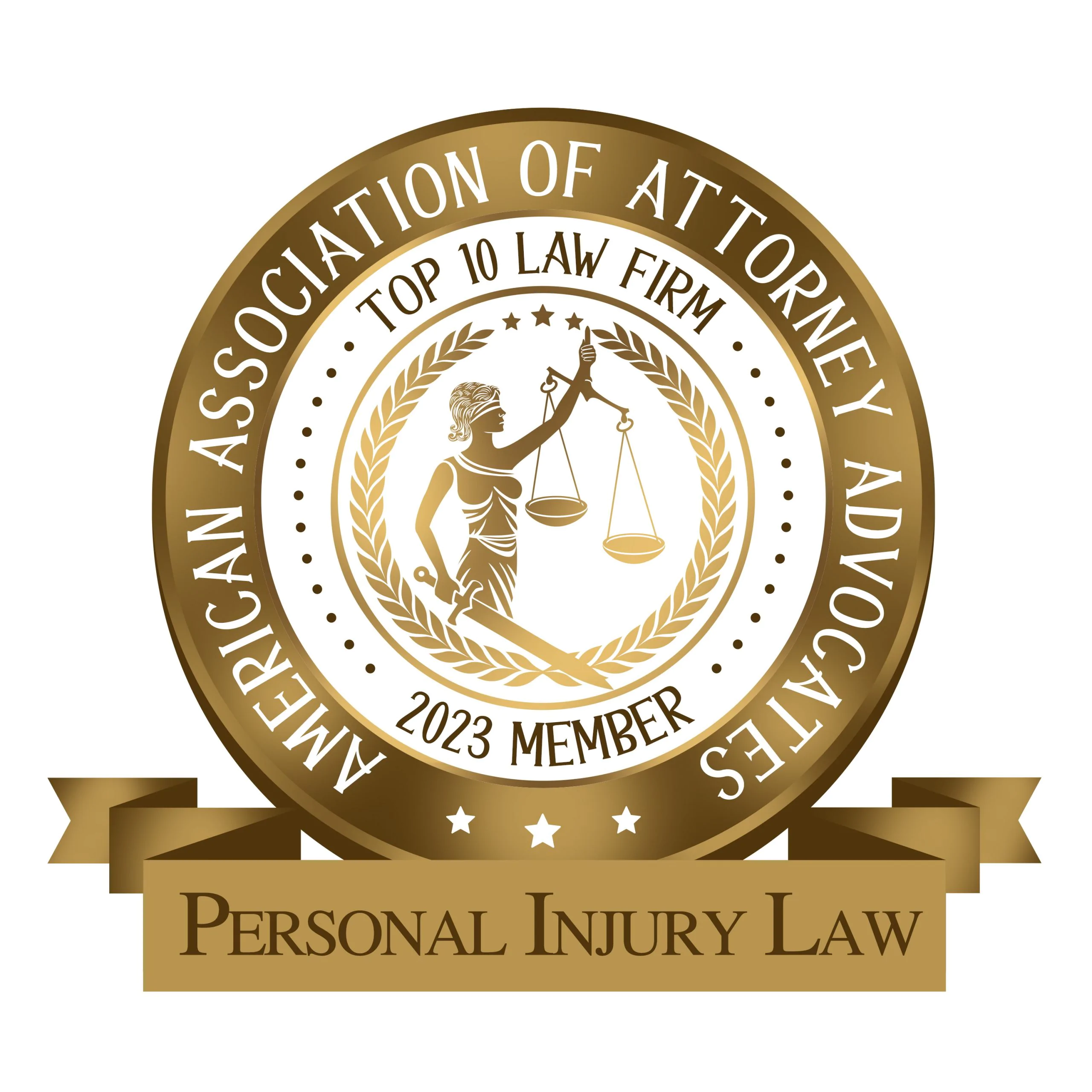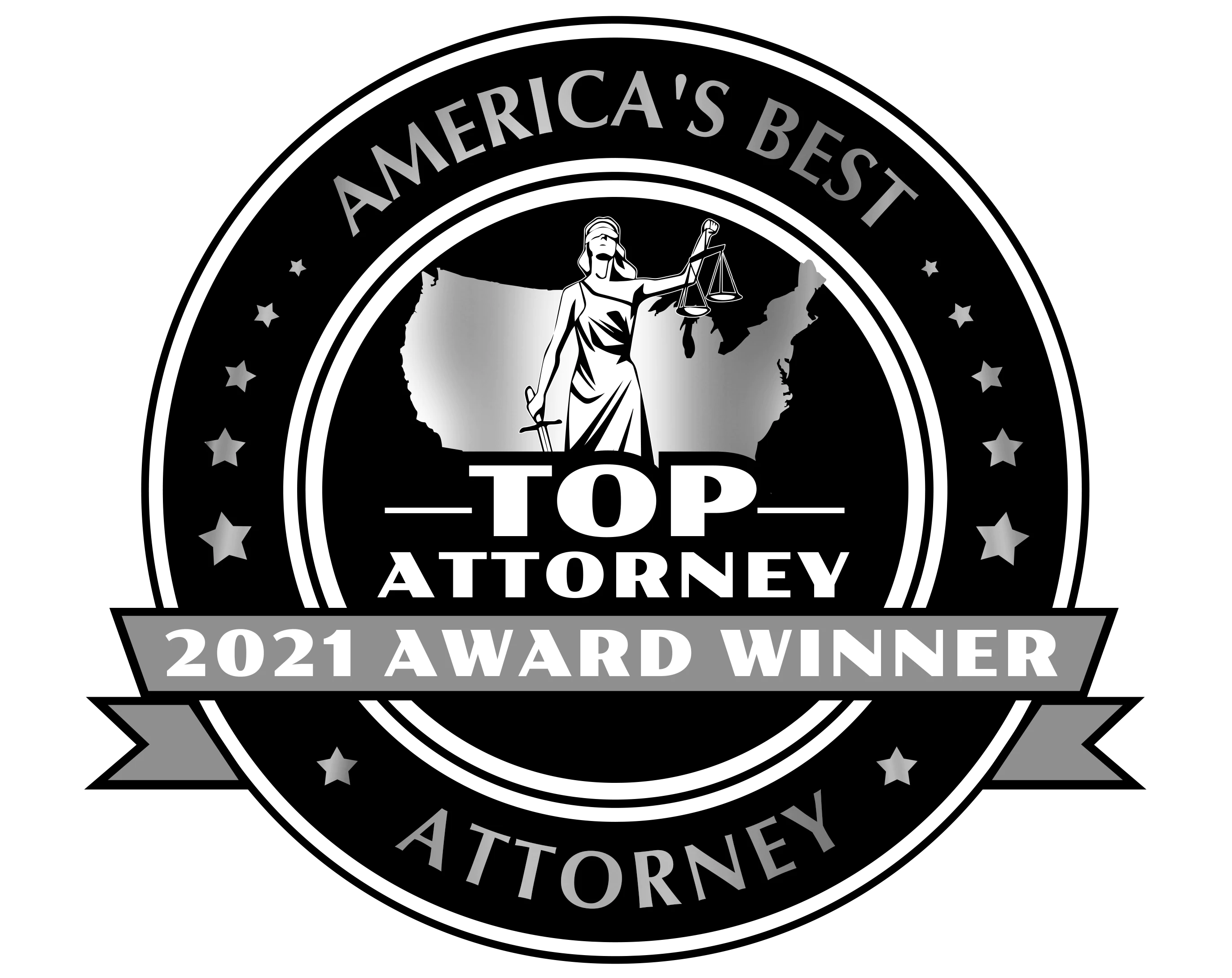 Michael Wolff, Esq.
Michael Wolff, Esq.
New Jersey Personal Injury Attorney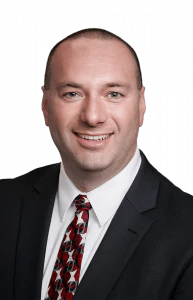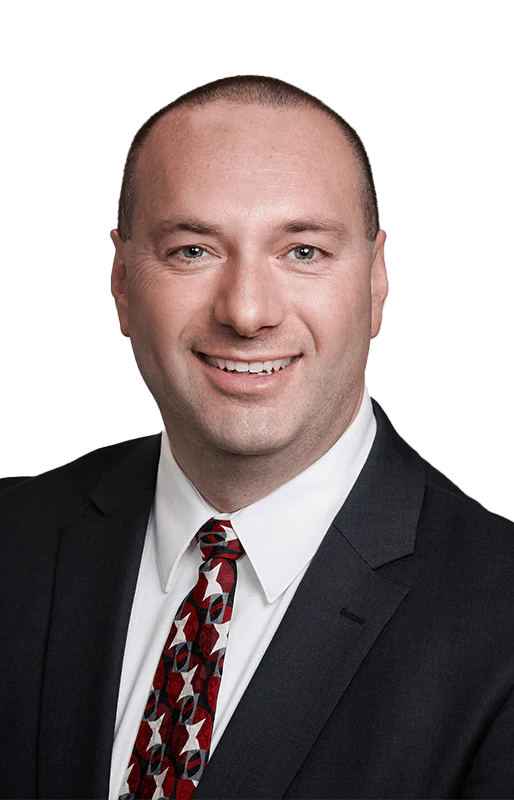 What is Considered a Personal
Injury in New Jersey?
When it comes to personal injury cases in New Jersey, various situations can give rise to legal claims. Some common examples include:
Our NJ Injury
Claim Timeline
From Consultation to Settlement
Average Personal Injury
Settlements in New Jersey
Determining the value of a personal injury settlement before a case starts is a complex task. Each case is unique, and the amount can change throughout the course of the legal proceedings. Factors that influence the settlement amount include the severity of injuries, medical expenses, lost wages, and the cost of all other related pain, suffering, and other damages. Consulting with an experienced injury lawyer who has handled similar cases can provide a rough estimate of the potential value of your case.
How are NJ Injury Lawyers Paid?
Some personal injury lawyers in NJ require clients to pay fees upfront. However, other NJ injury attorneys like those at Sobo & Sobo only get paid with a portion of their client's settlement, if they win the case. If the case is not won, the injury lawyer does not get paid. That means that injured victims in NJ do not have to pay out of pocket for legal fees, providing peace of mind during the legal process.
Pamela Torres
August 28, 2023
Wanted to take the time to compliment and recommend this group. Craig Fine and Kim Carretero were absolutely amazing with helping me along the path with my Worker's Compensation case. Always available to answer questions, solve problems and explain things in a way I could understand. If you're unfortunate and get hurt on the job please reach out to them, they will demand that you get treated with the respect and outcome you deserve. If I could give 10 stars I would!
Giuseppe pezo
August 24, 2023
They handled my case fast and answered all my questions
Rich Rexhouse
August 23, 2023
I used Sobo and Sobo to help me with my Social Security Disability request. I was assigned Nicole Thompson. Everyone at Sobo and Sobo was great to work with, from the woman who answered my initial phone call to Eileen the paralegal. Nicole Thompson was simply amazing! She was there for me every step of the way. She answered every question I had (and I had a lot) and Nicole always ended our calls with, " if you have any other questions or concerns, please let me know. The SSDI process is a long and tedious one. There is a lot of paperwork. Lots of forms to fill out and a lot of documentation to gather. I truly felt overwhelmed at times. However, Nicole eased my mind and made this process less stressful than I expected. I won my case and I owe it it all to Nicole Thompson and Sobo and Sobo! I highly recommend Sobo and Sobo for all of your needs. When they tell you they will be there for you, they mean it. Thank You! Rich Rexhouse
valeria zuluaga
August 17, 2023
Yo Cristian Camilo Escobar Pineda, me siento agradecido con el servicio prestado hasta el momento por parte de la firma de abogados sobó y sobó dolson ave, departamento de works compensation ya que siempre han estado muy atentos a mis requerimientos. Abogado Craig fine Paralegal Jessenia Benítez Kimberlyn Carretero Servicio al cliente Diane Justiniano Instakes Yaliz Velez Supervisora Dana Caleca
Meryle was great throughout the entire (long and complicated) process. She was there to guide me every step of the way. Her responses were prompt and she was honest and reassuring with any doubts that I may have had. She kept everyone in the loop every time there was a change and was well aware of everything that was going on. Most importantly, she was compassionate and treated me like a person with feelings rather than another case number. It was because of her hard work that I was able to get the results that I did. Thank you, Meryle!
Hector Torrrs
August 7, 2023
I give sobo and sobo five stars Nicole Thompson did everything she could to get me my disability and iam happy to say it's finally over and my family will be financially stable it was a very long wait and as much I wanted to give up I didn't cuz I knew everything will work out and it did I can't thank Nicole Thompson enough everything I needed she was there to answer my questions I had I thank sobo and sobo for all that has been done they have a great team at sobo and sobo
NJ Statute of Limitations
New Jersey's statute of limitations gives victims 2 years from the date of their injury diagnosis to file a personal injury claim. Claims for these injuries cannot be filed once this time frame runs out. That's why it is crucial to start the injury legal process as soon as possible after an accident. Doing so also helps with keeping track of medical records, police reports, witness testimonials, and other valuable documents to your case.
How Our Injury Lawyers Help You Win
A skilled personal injury lawyer can provide invaluable assistance in various ways.
Here are some of the key ways a lawyer can help with your personal injury case:
Legal Expertise: Personal injury lawyers have in-depth knowledge of New Jersey's laws and regulations related to personal injury claims. They understand the complexities of the legal system and can navigate it on your behalf.
Case Investigation: Lawyers have the resources and expertise to conduct thorough investigations into your accident. They will gather evidence, interview witnesses, and collect all necessary documentation to build a strong case on your behalf.
Legal Documentation: Filing a personal injury claim involves extensive paperwork and legal documentation. An attorney will handle all aspects of document preparation, ensuring accuracy and compliance with legal requirements.
Negotiations and Settlements: A skilled negotiator, your attorney will engage in negotiations with insurance companies or opposing parties to pursue a fair settlement on your behalf. They will work to maximize your compensation and protect your best interests.
Trial Representation: In the event that your case goes to trial, a personal injury lawyer will provide aggressive representation. They will present your case, cross-examine witnesses, and advocate for your rights in court.
How to File a Personal Injury Lawsuit in NJ
If you decide to file a personal injury lawsuit in New Jersey, it's important to follow the necessary steps to ensure a strong case.
Here are some key steps to consider:
Seek Medical Attention: After the accident, prioritize your health and well-being by seeking immediate medical attention. Your well-documented medical records will serve as crucial evidence of your injuries and their impact on your daily life. Follow all recommended treatments and keep track of all medical bills and expenses.
Preserve Evidence: Collect and preserve evidence related to the accident and your injuries. Take photographs of the accident scene, property damage, and any visible injuries. Secure witness statements, police reports, and any other relevant documentation. It's important to act quickly, as evidence can be lost or compromised over time.
Document Incident Details: Write down a detailed account of the accident while the information is fresh in your memory. Include the date, time, location, weather conditions, and any factors that may have contributed to the incident. This documentation will be valuable when recounting the incident to your attorney and during the legal proceedings.
Keep Records: Maintain a file where you can organize all the relevant documents associated with your case. This includes medical records, accident reports, correspondence with insurance companies, and any other documentation related to your injury and its aftermath. Having an organized file will facilitate the process and ensure important information is easily accessible.
Consult with a Personal Injury Attorney: Schedule a consultation with a qualified personal injury attorney to discuss the specifics of your case. Before the meeting, prepare a list of questions and concerns to address. Provide the attorney with all relevant information, including the details of the accident, medical records, and any evidence you have collected. The attorney will guide you through the legal process, assess the strength of your case, and advise you on the best course of action.
Be Aware of the Statute of Limitations: In New Jersey, personal injury lawsuits are subject to a statute of limitations, which sets a time limit on when a lawsuit must be filed. It is crucial to be aware of this deadline to protect your rights. Consult with your attorney to ensure you are within the applicable statute of limitations. Failing to file within the designated time frame can result in the loss of your right to pursue compensation.
Remember, these steps provide a general overview, but every personal injury case is unique. Working closely with an experienced personal injury attorney will provide you with personalized guidance tailored to your specific circumstances. They will ensure that your case is handled effectively, maximizing your chances of obtaining the compensation you deserve.
Free NJ Personal Injury Consultations
When you've been injured in an accident caused by someone else's negligence in New Jersey, seeking a free personal injury consultation is a crucial step towards protecting your rights and understanding your legal options. These consultations provide an opportunity for you to meet with an experienced personal injury attorney to discuss the details of your case.
Here's why these consultations are important:
Case Evaluation: During the consultation, the attorney will carefully review the facts surrounding your accident and injury. They will assess the strength of your case, identify potential legal claims, and determine the best course of action to pursue.
Legal Advice: A personal injury attorney will provide you with valuable legal advice specific to your situation. They will explain the relevant laws, statutes, and regulations that apply to your case and guide you through the legal process.
Understanding Your Rights: The attorney will educate you about your rights as an injury victim. They will explain the types of compensation you may be entitled to, such as medical expenses, lost wages, pain and suffering, and more.
Exploring Legal Options: The consultation allows you to explore your legal options. The attorney will explain the potential paths available, such as negotiating a settlement, filing a personal injury lawsuit, or pursuing alternative dispute resolution methods.
Case Strategy: Based on the information you provide, the attorney will develop a personalized strategy tailored to your case. They will outline the steps involved in pursuing your claim and help you understand what to expect throughout the process.
Finding Then Best PI Lawyer For Your Case
Finding the right injury attorney for your case requires a lot of time and thought, as the decision will make one of the biggest impacts on the success of your case.
To find the best attorney for your needs, it is recommended that you take the following steps:
Research: Begin by conducting thorough research to find reputable injury attorneys in your area. Look for attorneys who specialize in personal injury law and have a track record of success in handling cases similar to yours. Online directories, legal websites, and referrals from trusted sources can be valuable resources in finding the right attorney.
Initial Contact: Once you have identified potential attorneys, reach out to them to schedule an initial consultation. Most law firms have websites or contact forms where you can submit your information to request a consultation. Alternatively, you can call their offices directly to inquire about their availability for a consultation.
Consultation Appointment: When scheduling the appointment, provide essential details about your case, including the nature of your injury, the circumstances surrounding the accident, and any other pertinent information. This will help the attorney gain a preliminary understanding of your case before the consultation.
Prepare for the Consultation: Before the consultation, gather all relevant documents related to your accident and injury. This may include accident reports, medical records, photographs, witness statements, insurance information, and any correspondence you have received from the responsible parties or insurance companies. Having these materials readily available will help the attorney assess your case more accurately.
Consultation Discussion: During the consultation, the attorney will carefully listen to your account of the incident, ask relevant questions, and provide legal advice tailored to your specific circumstances. Be prepared to discuss the extent of your injuries, the impact on your daily life, and any challenges you have faced as a result.
Ask Questions: Take this opportunity to ask any questions you may have regarding the legal process, potential outcomes, and the attorney's experience in handling similar cases. Clear communication and a good rapport with your attorney are crucial for a successful attorney-client relationship.
Evaluate Your Options: After the consultation, carefully evaluate the attorney's expertise, communication style, and overall compatibility with your needs. Consider their experience, track record, and their commitment to fighting for your best interests. This evaluation will help you make an informed decision about whether to proceed with hiring the attorney.
Contact a New Jersey Injury Attorney
If you have been injured in New Jersey due to someone else's negligence, you don't have to face the legal complexities alone.
Contact Sobo & Sobo for a free consultation by calling 855-468-7626, email us online, or visit our office at 600 Mount Prospect Avenue, Newark, NJ. Our lawyers are standing by 24/7 to give you the compensation and justice you deserve.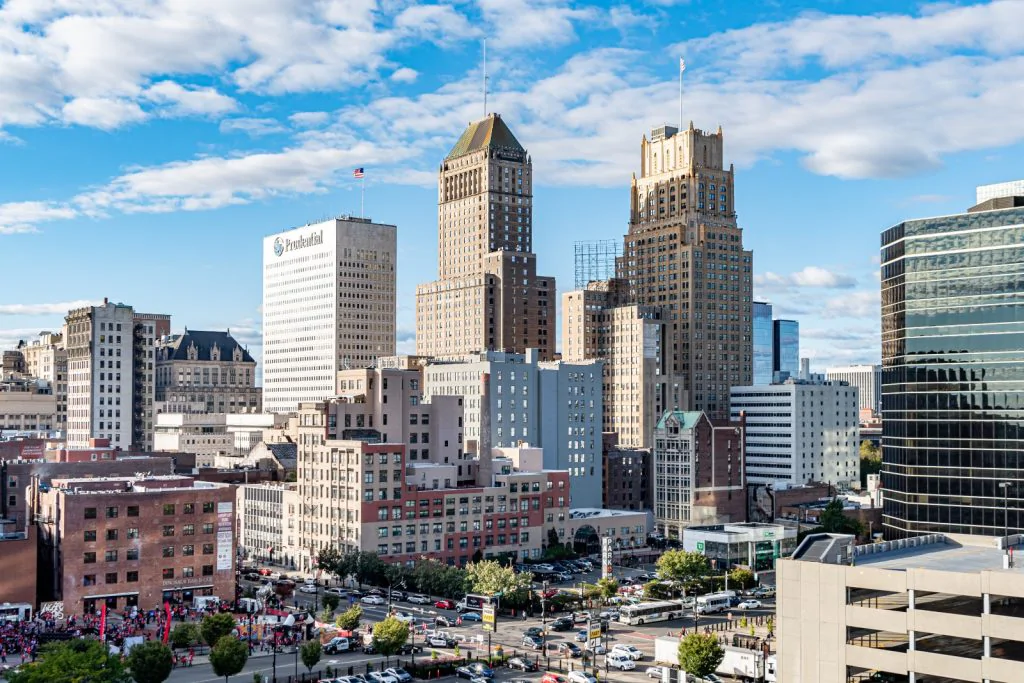 Frequently Asked Questions
Personal Injury FAQ
The very first thing you should do is seek treatment by a medical professional, and be sure mention all the areas of pain or injury. Second: call Sobo & Sobo to secure your rights.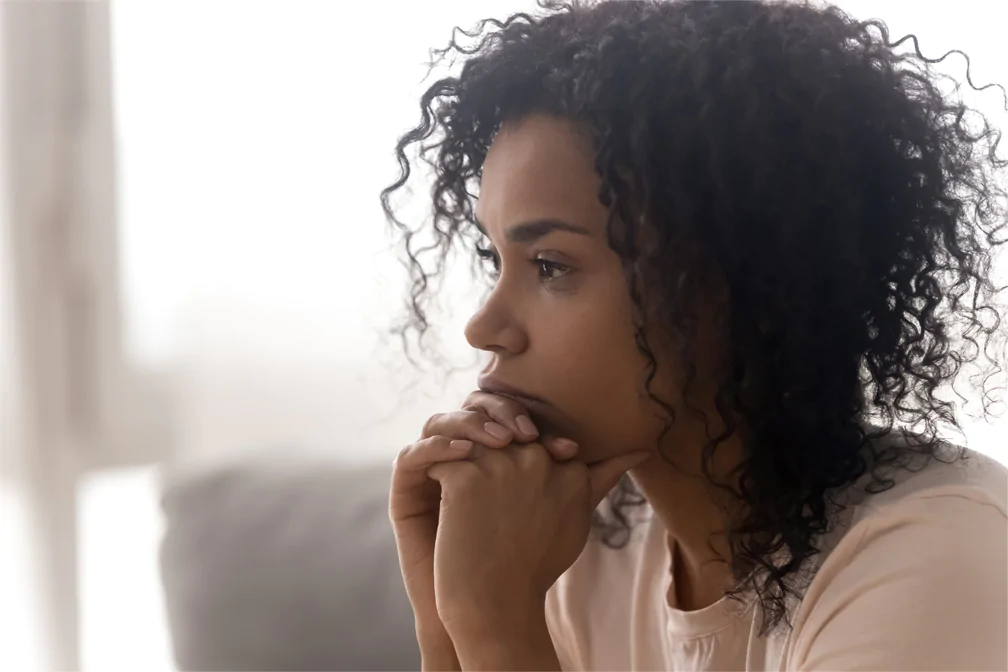 You likely have a personal injury if: (1) you were in an accident that was not entirely your fault, and (2) you sustained an injury from the accident.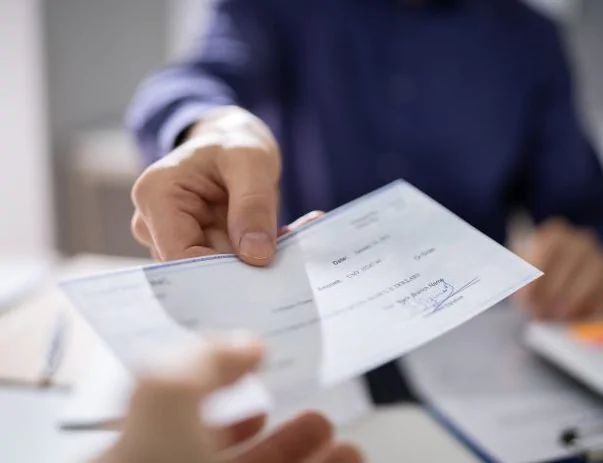 Every case is different. A personal injury case can have many different twists and turns affecting how long the case takes to win.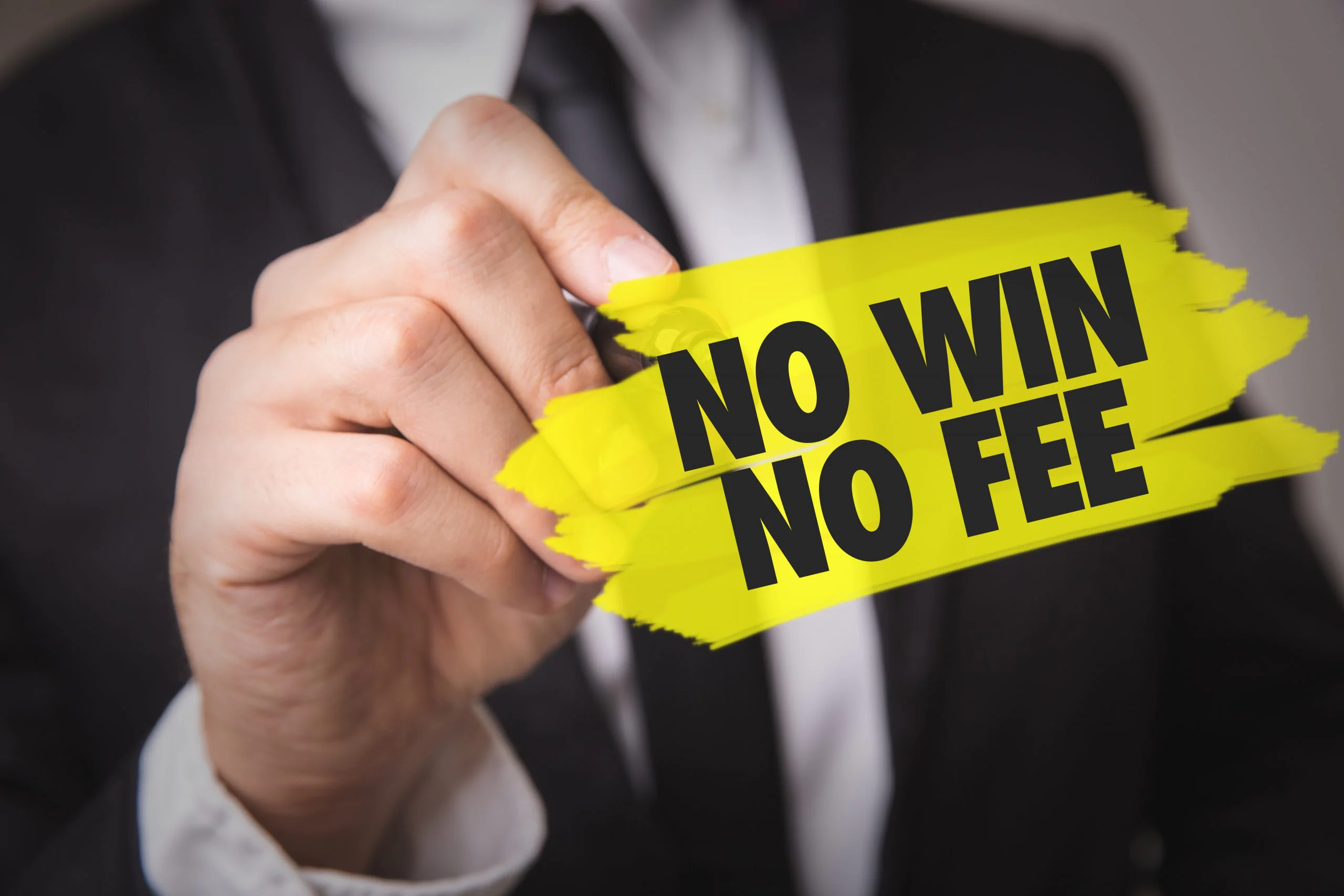 The Sobo & Sobo "No Fee Guarantee" puts in writing that there is never a charge unless the firm, wins money for the client.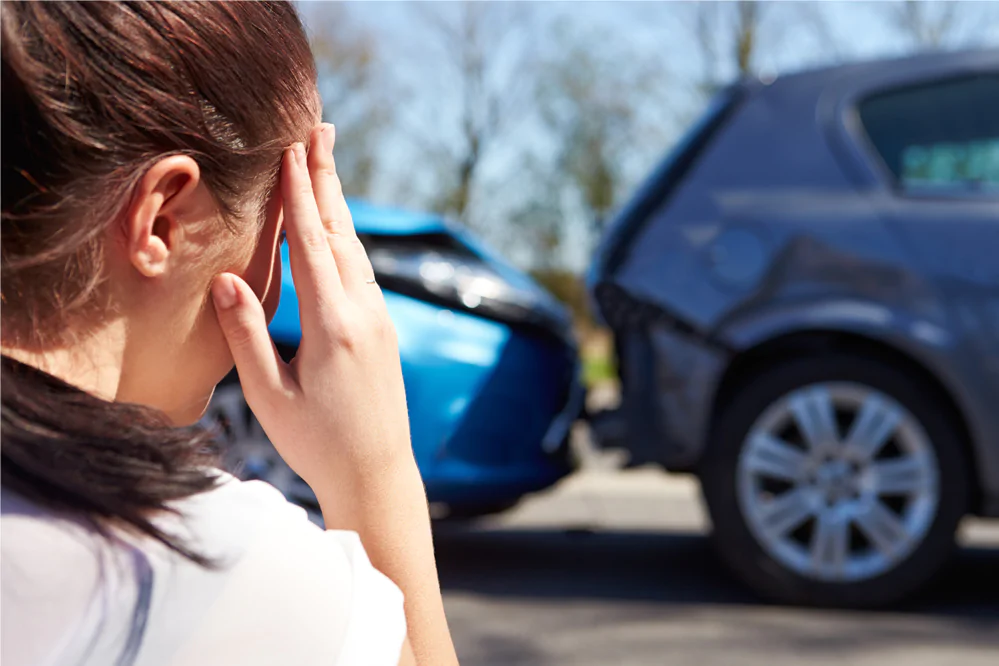 In most cases, you can still win a personal injury case even if the accident was partially your fault.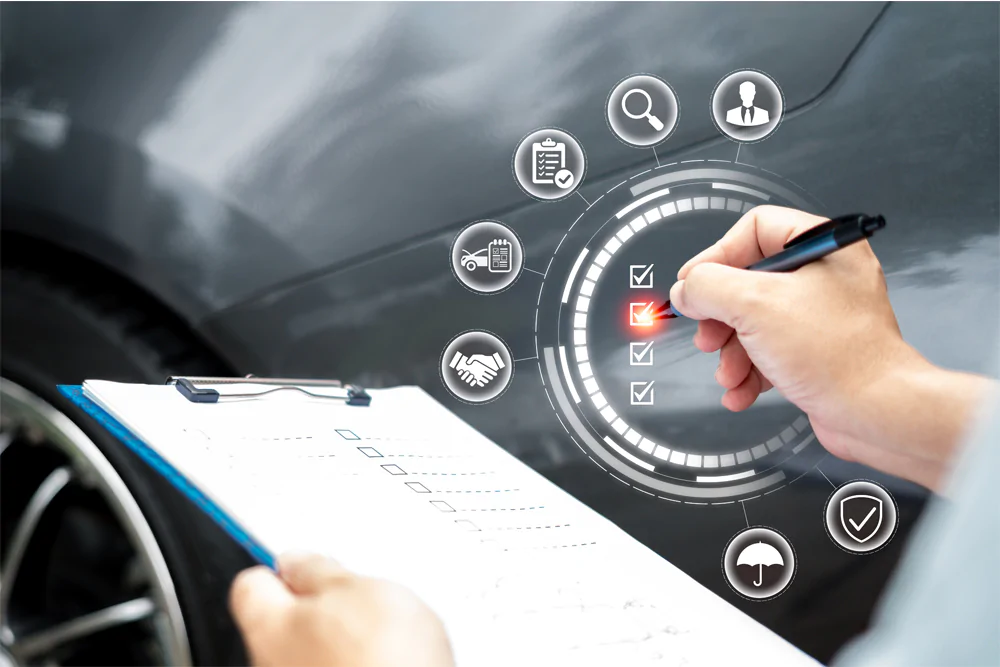 The personal injury claim process is a legal system that is used to assess the value of a claim.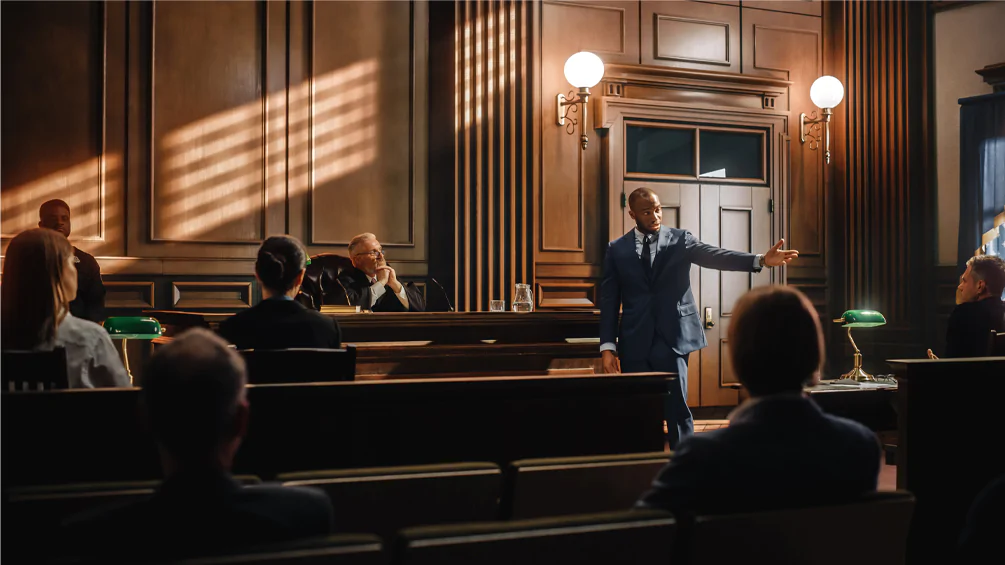 Probably not. Most cases at Sobo & Sobo settle without a trial. In the rare case where there is a trial, we do our best to make the experience a positive one.
What Do Injury Lawyers Do?
The laws in this country are very complicated…
What Should I Do After An Accident?
The number one thing to do if you are in a car accident…
What Does it Cost to Hire a Lawyer?
At Sobo & Sobo, it's impossible to owe us money…
Contact us
You Matter. Your
Story Matters.
Get in touch with us in-person, by phone,  email or 24/7 on our website to share your story and learn more about your legal options.