Do You Need an Attorney for Social Security Disability?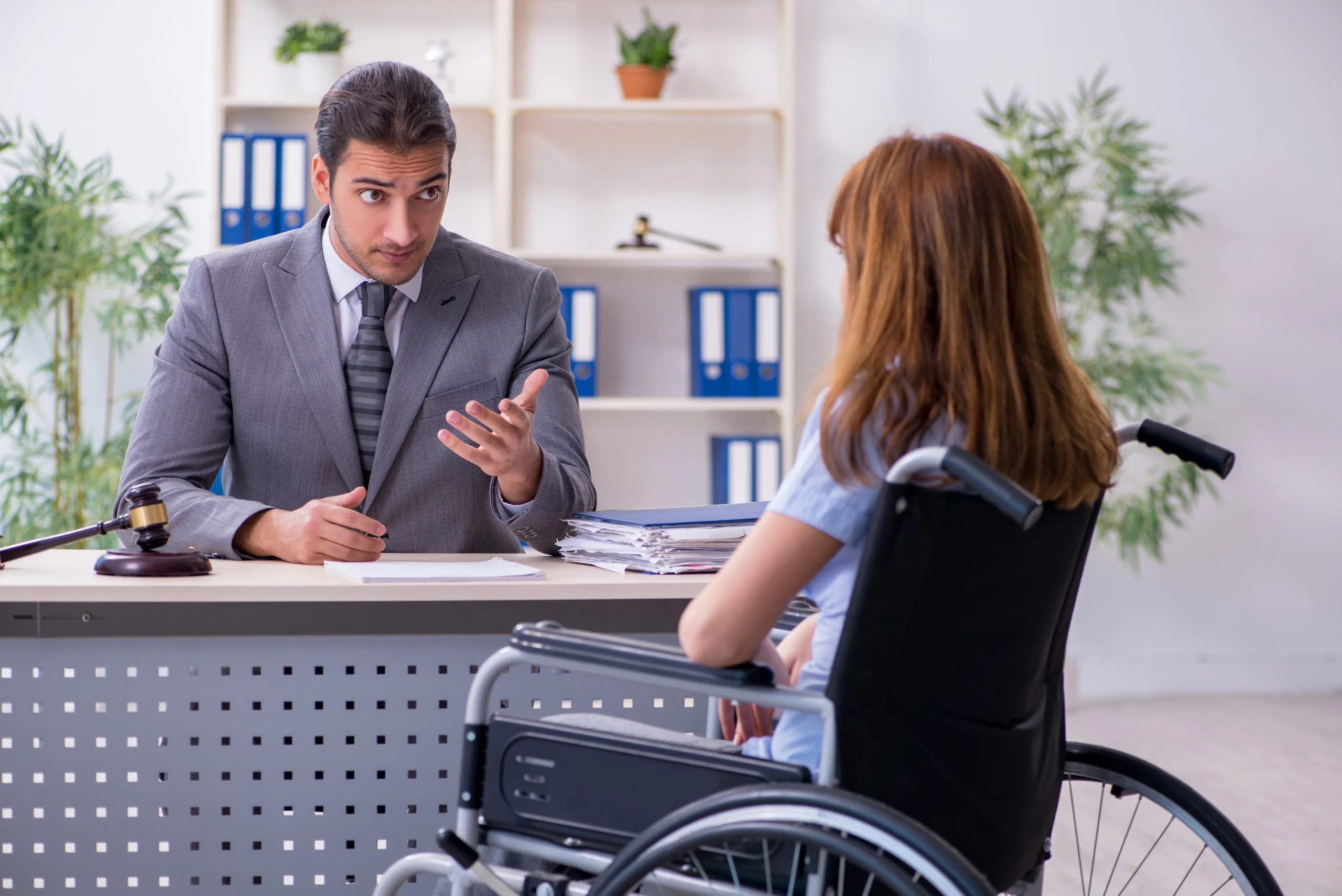 Americans who become disabled may require the assistance of Social Security to keep their homes and provide for their families, especially if they were the primary earners in their households. But applying for Social Security Disability Insurance—or SSDI—can be taxing and difficult.
Do You Need an Attorney for SSDI or SSI?
Attorneys can be invaluable assistants when filing for Social Security Disability, as they can ensure that applications are filled out correctly and inform individuals as to whether they qualify for regular benefits. However, attorneys are not strictly necessary to acquire SSDI, as all Americans are free to apply to the program if they encounter hardship.
But attorneys can still be beneficial, particularly for individuals who can't afford a delay in their benefits. You can connect with an SSDI lawyer for a free consultation and see if hiring legal help is best for you by calling 855-468-7626.
Requirements for Social Security Disability Insurance in New York
Since SSDI is a federal program, qualifications for New Yorkers are not necessarily different from those in other states.
Social Security pays for total disability only, rather than partial or short-term disabilities. A disability has to be permanent to qualify for any benefits. According to Social Security, "disability" only occurs if one cannot work at all. Further specifics include:
An inability to do work that was done before
The disabled individual can't adjust to other work because of the disability
The disability must be expected to last for at least a year (or has lasted a year) or may eventually result in death
An SSDI applicant also has to earn monthly wages under a "gainful activity" threshold. According to Social Security, a gainful activity is any occupation where one earns over a certain amount of monthly income.
As of 2021, the gainful activity threshold for monthly income is $1,310 for non-blind individuals or $2,190 for blind individuals.
In addition to this income requirement, someone filing for Social Security Disability must be disabled for at least five months before they can receive any monthly benefits. A disabled person doesn't have to wait for five months to apply, however.
In many cases, it may be beneficial to apply for Social Security disability insurance ASAP with the help of an attorney, as the application process may take several weeks or months, even under the best circumstances.
Qualifying Conditions
For ease of understanding, the Social Security Administration keeps a list of various medical conditions that qualify for Social Security Disability in New York. These include cancers like lymphoma or skin cancer, musculoskeletal impairments, respiratory disorders, skin disorders, congenital disorders, and more.
A full list of qualifying conditions can be found on the Social Security Administration's website.
How Do You File for SSD in New York?
Even with an attorney, filing for SSD correctly can be tricky. But it's also important, as filing for SSD incorrectly can lead to delays in benefits and financial hardship. To file for SSD in New York:
Go to SSA Online Services
Enter all necessary information, including birth and citizenship information, any marriage and divorce information (such as a spouse's date of birth and Social Security number), any applicable US military service information, bank information for direct deposit, and more
Submit the application online with the Social Security Administration
After submitting an application, an analyst will review the case and determine whether the applicant qualify for benefits
An applicant will also need to include proof of their disability in their SSD application. This is the most difficult part of the process. Valid examples of disability proof include:
Medical bills and records
Records of work accidents (if the disability occurred at work)
Examinations by medical professionals, along with written reports of permanent disability status
And more
Determining what does and does not count as proof can be hard, even with ample medical documents. Having an attorney present can make the application process easier.
What is Social Security Disability (SSD) and SSDI?
Despite its similarity to Social Security insurance, Social Security Disability or SSD/SSDI is not the same thing. Social Security Disability Insurance is a federal program for any adults who previously worked, but now cannot work because of one or more disabilities.
Difference Between SSD & SSDI
Another easy way to remember the differences between SSI and SSDI is:
SSI is for adults and children who are already disabled

and/or

who have limited income and resources

SSDI is for

previously working

adults who can't work explicitly because of their disability
Because of these differences, Social Security disability has a few stringent requirements that individuals must meet if they help to collect these benefits.
Recipients get a monthly benefit based on their qualifying lifetime earnings

Recipient benefits will be paid beginning six months from the onset date of the disability

Recipient benefits will be either deposited onto an SSA Direct Express Card or a linked bank account
Benefits of Filing for SSDI with an Attorney
Although attorneys aren't necessary to file for or even be approved for Social Security Disability insurance, it's often a wise idea to contact a lawyer anyway. Attorneys can ensure that Social Security Disability applications are filled out accurately and quickly, minimizing the likelihood of repeat applications, delayed benefits, or claim denials.
Furthermore, a lawyer can advise a disabled individual about what to put on their application, what kind of proof to include, and more. This is incredibly important as applicants for SSDI must prove that they are permanently disabled. Any issues with their application could result in no or fewer-than-expected benefits.
Additionally, Social Security attorneys can assist with the appeals process if one's SSDI application has already been denied.
Contact a New York SSD Lawyer
Sobo & Sobo have many years of experience assisting Americans with SSD/SSDI applications. With their expertise and drive to win each of their cases, they can help all of their clients receive the maximum potential benefits possible from the SSDI program, as quickly as possible. Contact them today for more information.