Sobo & Sobo Expands into New Jersey with the Opening of Newark Office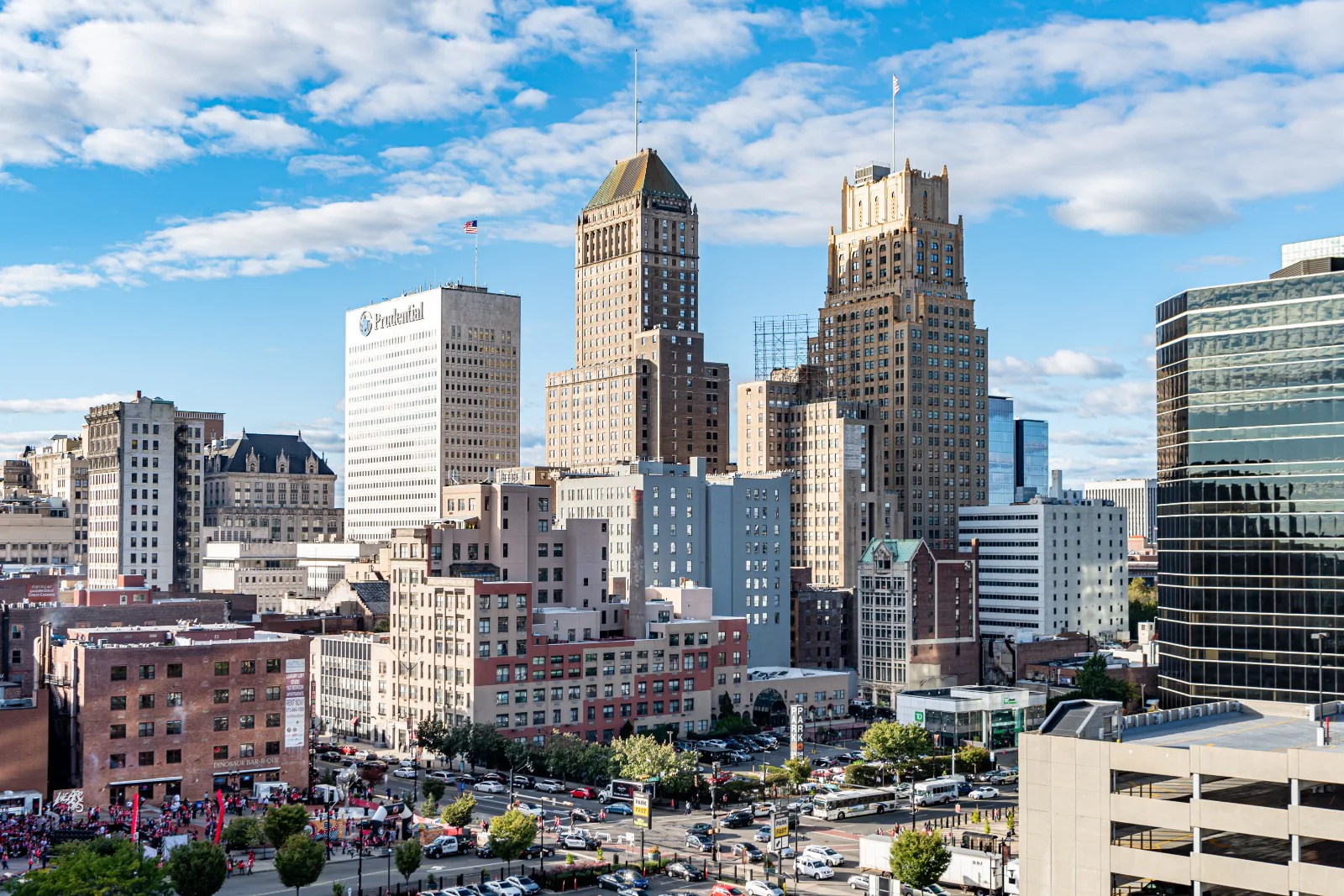 NEWARK, NEW JERSEY — June 12, 2023 — Sobo & Sobo LLP, a renowned personal injury law firm with over 50 years of experience serving clients in New York, New Jersey and the tri-state area, is proud to announce the opening of their newest office location in Newark, NJ. This expansion marks a significant milestone for the firm, as it is their first office outside of New York. The new office, located at 600 Mount Prospect Avenue, Newark, NJ 07104, will allow the firm to better serve the local community and provide easier access to their exceptional legal services.
With a strong presence in New York State, Sobo & Sobo LLP has established a reputation for its unwavering commitment to client satisfaction and successful legal representation. Over the years, the firm has expanded to ten office locations throughout New York, becoming a trusted name in personal injury law. Now, their success has allowed them to expand into New Jersey to meet the increasing demand for their legal services in the area.
"It's important that our clients get the space that is both convenient and comfortable enough to share their stories," said David Giaro, Esq., personal injury attorney at the firm's Newark office. "Meeting in person always outweighs a phone conversation in creating and maintaining relationships."
The Newark location was chosen strategically, taking note of the community's needs and the desire to offer the best possible client experience. The firm is delighted to be situated in the same building as the Mount Prospect Health Center, renowned for providing excellent medical care to injured victims for over thirty years. This proximity will foster collaboration between legal and medical professionals, ultimately benefiting clients who require comprehensive support throughout their personal injury cases.
Eight of the firm's attorneys with New Jersey Bar memberships have served NJ clients for over 25 years. However, the opening of the Newark office allows Sobo & Sobo to bring their services directly to the local community. Their New Jersey team also includes Spanish-speaking staff to better help the local Hispanic communities. Their team of dedicated New Jersey injury lawyers in Newark include:
Michael Wolff, Esq.
Oliver Bather, Esq.
Rose Harper, Esq.
Lovedeep Sidhu, Esq.
David Giaro, Esq.
Epiphanie Ridick, Esq.
Elizabeth Barreto, Esq.
Samuel Vacchiano, Esq.
Learn more about their experience and qualifications on our team page here: sobolaw.com/attorneys/
By establishing a physical presence in Newark, Sobo & Sobo LLP aims to make their legal services more accessible to individuals seeking personal injury representation. The firm recognized the increasing demand for their expertise from the community, which had been contacting their New York locations and traveling for assistance. The Newark office will provide a convenient location for clients to meet with the firm's experienced staff, ensuring a smoother and more convenient experience for all.
"More and more residents of Newark have been contacting Sobo & Sobo's unique, client-friendly brand of personal injury services," said Greg Sobo, Founder and CEO of Sobo & Sobo LLP. "We are excited to bring our services directly to this vibrant and dynamic community to continue to provide the best possible client experience and recovery."
Looking to the future, Sobo & Sobo LLP has ambitious plans to expand their Newark office and accommodate a growing team of attorneys. This expansion will allow the firm to serve an even larger number of clients while providing a more comfortable and inviting space for consultations and meetings.
###
About Sobo & Sobo LLP
Established in Middletown, New York in 1969, the Personal Injury Law Firm of Sobo & Sobo is made up of a group of professionals with a passion for helping others who also happen to be really talented attorneys. We have become recognized leaders in the field of personal injury law in our over 50 years of representing accident victims throughout the NY, NJ and tri-state area.
Learn more about Sobo & Sobo at www.SoboLaw.com
CONTACT
Lauren Biegel
Sobo & Sobo LLP
1 Dolson Ave, Middletown, NY 10940
Phone: 855-468-7626
[email protected]
FOR IMMEDIATE RELEASE