Sobo & Sobo Welcomes Renowned Manhattan Injury Attorney Jeffrey Aronsky, P.C. to NYC Legal Teams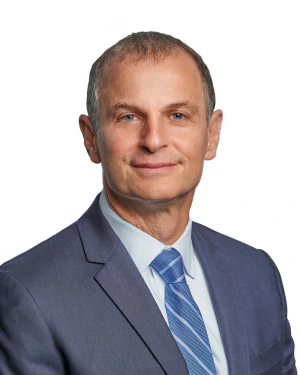 NEW YORK, NEW YORK — June 12, 2023 Sobo & Sobo, a personal injury law firm with locations throughout New York State, is pleased to announce the addition of renowned Manhattan injury attorney Jeffrey Aronsky, P.C. to their NYC legal team. With this strategic collaboration, Sobo & Sobo aims to provide enhanced legal representation and support to clients throughout the five boroughs from their Manhattan and Bronx offices.
Jeffrey Aronsky, Esq., a highly-experienced personal injury attorney with 25 years of dedicated practice in Manhattan, joins Sobo & Sobo as one of the area's most trusted names in personal injury law. His extensive background and deep understanding of the complexities involved in personal injury cases make him a formidable advocate for accident victims. Jeffrey Aronsky, P.C. has devoted his legal career to helping individuals who have suffered injuries in accidents throughout the five boroughs and surrounding suburbs.
"I am honored to join Sobo & Sobo and continue my commitment to serving the people of New York City," said Jeffrey Aronsky, Esq. "With a deep love for this community and a passion for helping accident victims, I am confident that our collaboration will enable us to provide exceptional support and achieve just outcomes for our clients. Together, we will make a meaningful impact in the lives of those who have suffered personal injuries."
Sobo & Sobo, already established in Manhattan and the Bronx, has built a strong reputation as a leading personal injury firm across the city's five boroughs. With the addition of Jeffrey Aronsky, P.C., their team becomes even stronger, enabling them to provide exceptional legal representation and secure maximum compensation for their clients in these areas.
"We are honored to welcome Jeffrey Aronsky, Esq. to the Sobo & Sobo family," expressed Greg Sobo, Founder and CEO of Sobo & Sobo. "His profound dedication to serving the diverse communities of New York City aligns seamlessly with our firm's core values. By combining Jeffrey's extensive expertise with our passionate team, we will further enhance our ability to provide exceptional support and achieve remarkable outcomes for the people of this great city. Together, we will tirelessly advocate for justice, making a positive impact in the lives of individuals who have endured personal injuries."
Sobo & Sobo and Jeffrey Aronsky, P.C. share a common commitment to providing the highest level of service to clients while ensuring they receive the maximum compensation possible for each case. By joining forces, they are better equipped to leverage their expertise and resources to deliver top-notch legal representation to individuals seeking justice and rightful compensation for their injuries.
###
About Sobo & Sobo LLP
Established in Middletown, New York in 1969, the Personal Injury Law Firm of Sobo & Sobo is made up of a group of professionals with a passion for helping others who also happen to be really talented attorneys. We have become recognized leaders in the field of personal injury law in our over 50 years of representing accident victims throughout the NY, NJ and tri-state area.
Learn more about Sobo & Sobo at www.SoboLaw.com
CONTACT
Lauren Biegel
Sobo & Sobo LLP
1 Dolson Ave, Middletown, NY 10940
Phone: 855-468-7626
[email protected]FOR IMMEDIATE RELEASE