Sobo & Sobo's Carl Learned, Esq. Elected "Top 40 Under 40" by The National Trial Lawyers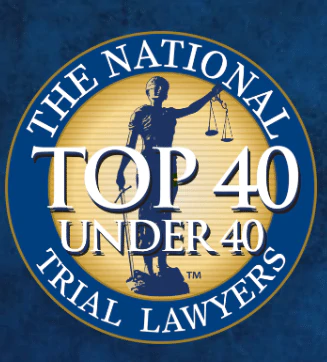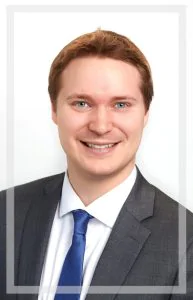 MIDDLETOWN, NY — December 27, 2022 – Sobo & Sobo LLP announced today that personal injury attorney Carl Learned Esq. has been selected as one of the "Top 40 Lawyers Under 40" in 2022 by The National Trial Lawyers. This prestigious honor is held by only the most successful lawyers in the United States, and acknowledges every nominee's exceptional skill, experience and success.
"I am honored to have been nominated and selected for this award," said Mr. Learned. "I am grateful to be a part of the Sobo & Sobo, LLP team which champions honor, integrity and leadership in its' attorneys and emphasizes a focused, client-driven approach to litigation." 
The National Trial Lawyers "Top 40 Under 40" is an invitation-only organization composed of the most qualified civil plaintiffs and criminal defense attorneys from regions all across the country. To become a member, each lawyer must stand out in their fields with superior demonstrations of the following qualities:
Leadership

Reputation

Influence

Stature

Public profile measured by compliance with state bar and national Rule 4-7

Excellent record of trial results

Must be under the age of 40
Selection for membership of the Top 40 Under 40 for New York State is based on a thorough process which includes peer nominations combined with third-party research. The few attorneys who are selected demonstrate values, knowledge, and skills that lead to advancements in their practiced field of law, and sets an example of excellence for other lawyers within their field.
"We congratulate Carl for being recognized as one of the most talented lawyers in the country," said Greg Sobo, Esq., CEO and Founder of Sobo & Sobo. "Since his first day at Sobo & Sobo, Carl has exhibited the hard work, dedication, and caring for his clients that embody our core values. Carl has established himself as a leader in his field. We look forward to sharing more of Carl's case victories and accolades in the years ahead."
Sobo & Sobo is proud and humbled to have one of their own honored by The National Trial Lawyers. They plan to continue honoring the integrity of his membership by demonstrating their core values of always being available, transparent, and kind, and finding a way to win for their clients, no matter the obstacles.
###
About Sobo & Sobo LLP
Established in Middletown, New York in 1969, the Personal Injury Law Firm of Sobo & Sobo is made up of a group of professionals with a passion for helping others who also happen to be really talented attorneys. We have become recognized leaders in the field of personal injury law in our over 50 years of representing accident victims throughout the NY and Tri-state area.
Learn more about Sobo & Sobo at www.SoboLaw.com
About Lawyers of Distinction
The National Trial Lawyers is an essential source of information, education and networking for the most accomplished trial lawyers throughout America. Through unique and professional networking opportunities, information and CLE programs, we continually strive to give our members a competitive edge in today's ever-changing legal profession.  It is the mission of The National Trial Lawyers to provide networking opportunities, advocacy training, and the highest quality educational programs for the nation's leading trial lawyers. 
Learn more about The National Trial Lawyers at www.TheNationalTrialLawyers.org