Monticello Car Accidents: Lawsuits & Compensation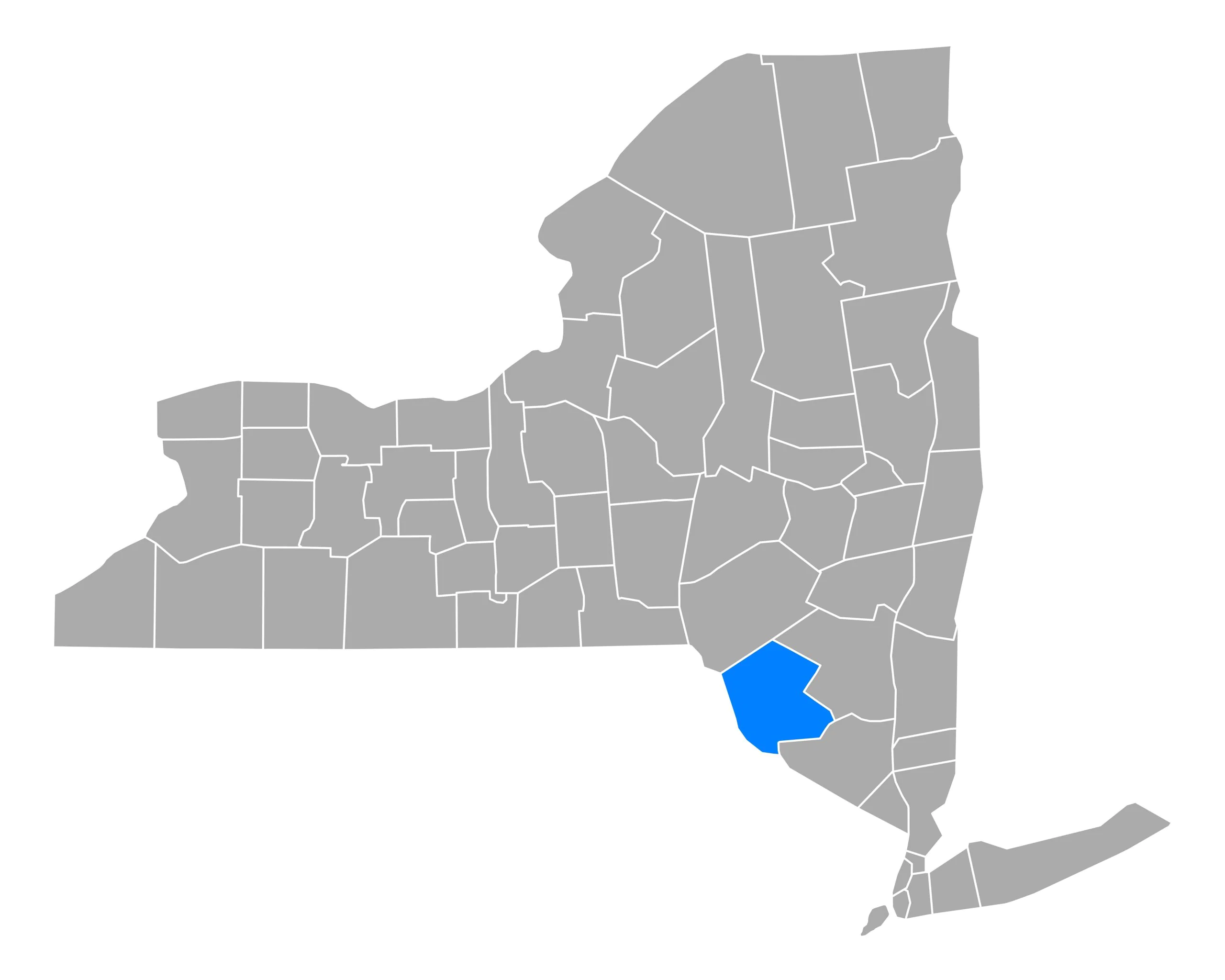 Car accidents occur in high numbers throughout New York state, but Monticello and Sullivan County are particularly dangerous for drivers. According to official statistics, traffic crash-related injuries are the third leading cause of hospitalization and the fifth leading cause for injury-related emergency department visits in Sullivan County overall.
Auto accidents are a fact of life. Drivers need to know what to expect after an accident and what their options are when filing a lawsuit for compensation for injuries, property damage, and more.
Causes of Car Accidents
Auto accidents can be caused due to a wide range of behaviors, mistakes, or environmental conditions. The most common causes of car accidents include:
Driving under the influence of drugs or alcohol

Driving at unsafe speeds

Driving in inclement weather (i.e. snowstorms or rainstorms)

Distracted driving, such as driving while texting or talking on the phone
In many cases, auto accidents in Monticello are caused due to the direct negligence of one or more parties. Victims of such accidents may be able to file a lawsuit and acquire compensation to pay for their medical bills.
Injuries from Car Accidents
Car accidents can lead to many injuries, including those which can incur exorbitant medical expenses. Common car accident injuries include:
TBIs or traumatic brain injuries

Road rashes

Broken bones

Bruises

Lacerations

Paralysis and spinal damage

And more
The injuries sustained during a car accident depend on factors such as the types of vehicles involved, the speeds the vehicles were moving at prior to the accident, and so on. These factors may influence a court's decision regarding negligence or liability in a Monticello car accident.
Car Accident Liability in New York
New York may be a no-fault state. But that doesn't mean that negligent drivers are off the hook if they are responsible for hurting another driver or pedestrian.
In New York, negligence may be proven by demonstrating that:
Another driver had a demonstrable burden or duty of safety to other drivers or pedestrians

Did not uphold their duty of safety

Their negligent actions directly led to the injuries sustained by another party
If each of these factors is proven in court, the at-fault party may be required to pay compensation to an accident victim. Car accident attorneys with experience handling New York auto accident cases can be of invaluable assistance to accident victims. They can assist by:
Helping to gather the appropriate evidence

Contacting police stations for police reports

Ensuring that lawsuits are filed before the statute of limitations expires
Compensation for Monticello Car Accidents
Exact compensation amounts for Monticello car accidents can vary. Compensation may be awarded based on the level of negligence assigned by the court. For instance, if two parties are found partially at fault for an accident, compensation will be assigned on a percentage basis.
Compensation for an auto accident can include monetary coverage for:
Past and future medical bills

Pain and suffering

Loss of income if work had to be missed by the victim

Loss of ability if paralysis was one of the injuries sustained in the accident

Loss of companionship in the event of a fatal accident

Loss of property, either partially or totally

And more
Depending on the specifics of the case, compensation amounts can range from tens of thousands to hundreds of thousands of dollars or more. It depends on the strength of the victim's case, the evidence available, and any extenuating factors that may affect accident circumstances.
Contact Sullivan County Car Accident Attorneys Today
No matter the specifics of the case, Monticello auto accident victims should contact Sobo & Sobo right away. Sobo & Sobo are experienced car accident lawyers and have served clients throughout the New York area, including Sullivan County, for many years.
With their expertise and legal knowledge, victims can acquire the maximum compensation due for their injuries or damaged property. Contact Sobo & Sobo today for a free consultation and additional information.
Frequency of Monticello Car Accidents
According to 2014 data, 10 Sullivan County residents are hospitalized and 111 Sullivan County residents are treated in an emergency department every two months.
In 2019, official data indicates that Monticello car accidents led to:
4 fatal accidents

2 fatal accidents that involved one or more drunk parties

5 fatalities in total

3 pedestrians involved in fatal accidents
Furthermore, Monticello auto accidents annually cause 10 deaths because of traffic-related injuries. These are most often vehicle occupants or pedestrians.
Both traffic injuries and deaths are unfortunately common in Monticello and beyond. The right legal team can help victims acquire the compensation they deserve for their injuries or damaged property.