NY Slip & Fall Lawyers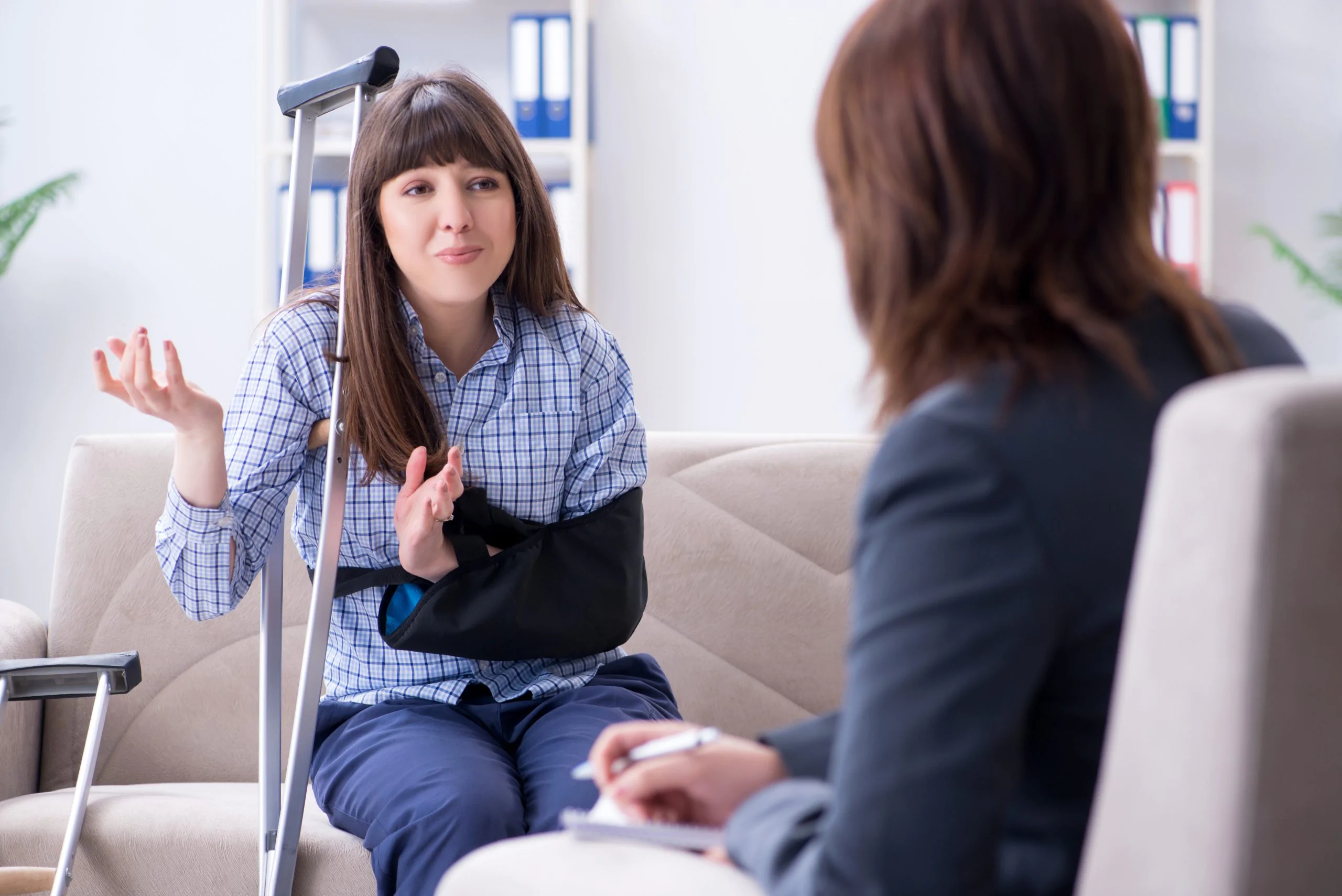 When someone slips or trips and is injured due to a property owner's negligence, they have the right to file a premises liability lawsuit. Slip (or trip) and fall lawyers represent victims who are injured after falling down due to another's negligence. These attorneys aim to win the largest settlement amounts possible from the negligent parties that cover damages related to the fall accident including lost wages, medical expenses, pain, and suffering.
Property Owner Negligence in a Slip & Fall Accident
Property owners are required by law to maintain their premises and remove all hazards that might lead to injury. Failure to do so makes the owners of the following types of properties liable for negligence in a court of law:
Stores
Hotels
Gas Stations
Airports
Offices
Warehouses
Apartments
Residential houses
Whether someone suffers a fall injury inside or outside of a public or private building, if the injury occurred while on the premises, victims are eligible to file a lawsuit against the property owner.
Types of Negligence in Slip & Fall Lawsuits
The following acts of negligence can hold a property owner liable for any damages from slip or trip and fall accident on their premises:
Ice and snow not being cleared from sidewalks or parking lots
Slippery floors that do not have signs warning pedestrians to avoid the hazardous area
Stairwells littered with obstacles, wet steps, or a lack of safety measures such as banisters to keep people from falling
Products that fall off shelves, creating obstacles that customers may not see
Uneven surfaces, including cracks in the pavement
Holes in flooring or parking lots that have not been filled
Uneven flooring in apartments
Inadequate lighting on a walkway
Falls due to ongoing construction
Essentially, if a property owner fails to adequately and diligently remove hazards from their property that can lead to injury, they are liable for negligence. This is especially true if the property owner was previously warned about the hazards that caused a fall but did not act.
The Difference Between 'Trip' and 'Slip' and Fall Accidents
Both slip and trip and fall accidents are incidents in which a victim is injured in a fall due to a property owner's negligence. However, there are a few distinct differences between these two types of accidents:
Slip and Fall Accidents occur when one or both of a victim's front feet slips out in front of them, causing them to fall and land either on their back, or on their side.
These most commonly occur due to slippery patches on floors, sidewalks, and parking lots. Due to the nature of these types of falls, injuries to the back, neck, skull and hips are most common.
Trip and Fall Accidents occur when someone's foot is caught on an obstacle in front of them. This sudden stop of momentum causes their upper body to shift forward, while their legs remain in place, causing them to trip forward.
Trips are most likely to occur when products fall off shelves, creating unseen obstacles, as well as stepping in holes in flooring, sidewalks and parking lots. When a person trips, they instinctively hold their hands out to catch their fall, which can result in broken wrists and strained or torn ligaments in the arms. Injuries to the head are also common, as people who trip are likely to hit their face against the ground.
Benefits of Hiring a Premises Liability Attorney
Premises liability lawyers specialize in proving that fall-related injuries occurred due to a property owner's negligence. Most fall injury cases, especially those that occur on commercial premises, are quickly and easily disputed by the property owners, who typically have much more knowledge and experience with premises liability laws than their victims.
Contact a New York Slip and Fall Accident Lawyer
If you or someone you know was injured in a fall-related accident, contact the premises liability attorneys at Sobo & Sobo online for a free consultation, or call 855-GOT-SOBO. At Sobo & Sobo we have over 50 years of experience helping injured victims win settlements for injuries caused by negligence across the Hudson Valley and New York City.
New York State Slip and Fall Statistics
The following statistics are averages based on studies from the New York Department of Health (NYDOH):
52,600 hospitalizations for fall-related injuries occur each year
Fall-related injuries are the leading cause of hospitalizations among children aged 0 to 14, as well as adults 25 years and older
Falling is the leading cause of injury-related deaths for those 45 years and older
Most injuries caused by falling are found to be preventable, and therefore caused by negligence.