Injury Attorneys in Monticello, NY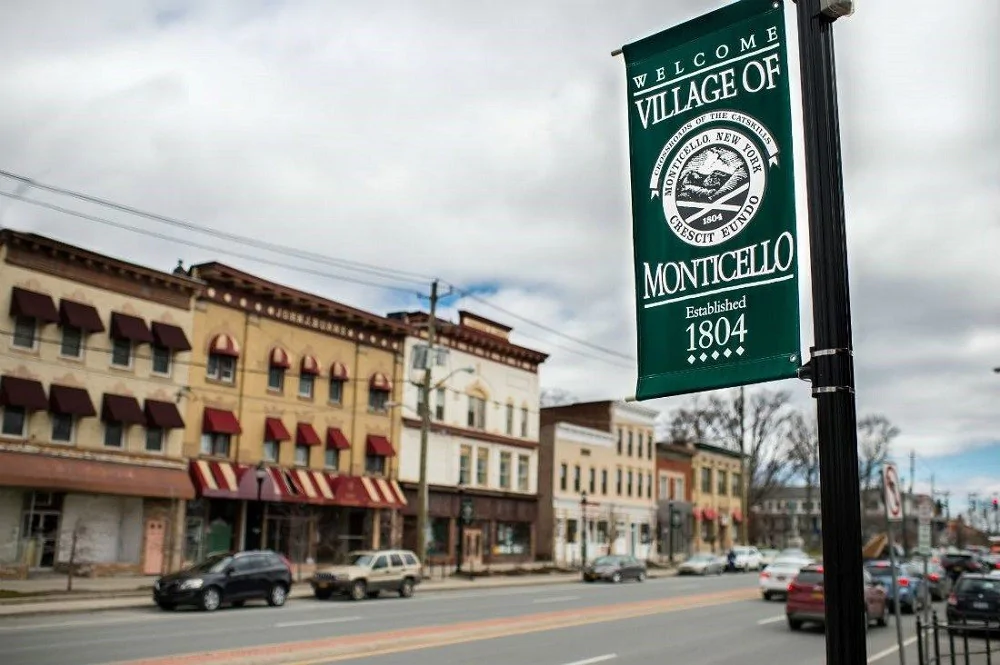 Attorneys in Monticello, New York help residents collect settlements that cover damages related to any injury caused by negligence. Common types of accidents that result in filing lawsuits include personal injury, car accidents, medical malpractice, premises liability (such as slip-and-falls), worker's compensation, pedestrian accidents, and more.
With help from a lawyer that specializes in handling the victim's specific type of injury accident, residents can receive compensation for medical costs, lost wages, pain, suffering, and other damages.
How to File a Personal Injury Lawsuit
There are many kinds of accidents and illnesses that fall under the umbrella of personal injury. The common types of personal injury cases include dog bites, car and pedestrian accidents, defective products like a recalled medication and slip-and-fall mishaps.
Through different in their origin, these cases all start with a complaint filed in civil court within the specified time frame or statute of limitations. The New York statute of limitations requires that the complaint and necessary paperwork be filed within three years of the incident that caused the injury or illness.
How to Strengthen a Personal Injury Case
For a successful personal injury lawsuit after a car or pedestrian accident, gather proof of injury and negligence from the following sources:
Photographs or videos should be taken at the scene from different angles. Sometimes information will turn up that proves valuable to the case.
Police reports and other law-enforcement documents can substantiate accident details and may point to who is to blame for the crash. It's important to make sure police are called and there is an accident report.
Eyewitness statements can lend support to a case so gather any contact information possible at the scene. A passenger can provide an eyewitness statement too.
Medical evidence of injury and its severity is critical, and that's why it's important to follow the doctor's advice, including any referrals to specialists he or she may recommend.
To get the kind of medical documentation that makes a powerful court case often means visiting the emergency room of an area hospital as soon as possible after the injury. Waiting a while or rejecting an ambulance transport may suggest that the injury isn't as serious.
Sullivan County has two hospital choices in  Garnet Health Medical Center, which offers its Harris Campus, right in Monticello, or its Grover M. Hermann Division in Callicoon.  An urgent care center can also examine an injury quickly but may not be able to perform x-rays and other scans like a hospital.
Of course, a seasoned attorney is in the best position to build a strong case, track documents, and meet required timelines, ensuring the client's award does not fall short of his needs.
How to Make a Medical Malpractice Case
Medical malpractice liability claims also deal with personal injury but there is much involved in proving a health-care professional is to blame for a patient's illness or injury. These types of cases tend to be complicated.
Often expert witness testimony is required, which an attorney can handle in an organized fashion, along with the necessary medical documentation.
The basis of a medical malpractice claim is whether the health-care provider neglected the standard of care that is called for in a certain situation. For example, instead of treating a heart attack patient quickly, the hospital leaves him in the waiting room for an extended time, causing irreparable coronary damage.
Deviating from a proper standard of care is the most common reason why victims file a medical malpractice case. Criteria for this kind of malpractice case include:
The injury or illness was the direct result of failure to follow proper standards, which can be equated to negligence.
The consequences of this injury or illness must be substantial.
To check out a medical malpractice injury, Sullivan County offers Garnet Health Medical Center, while Orange County—some 30 minutes away—has choices that include Orange Regional Medical Center and Nyack Hospital, both in Middletown.
How to Seek Disability Compensation
If an injury has resulted in disability, the government offers financial benefits through two programs: Social Security Disability Insurance (SSDI) and Supplemental Security Income (SSI).
Right from the onset, it's important to know that getting disability benefits is not easy. Only 4 in 10 or (42 percent) of readers are approved. Many who are convinced that they qualify do not receive benefits.
The government's own website states that SSDI is not for everyone. This insurance program is based on hours worked and paid into Social Security taxes. An application can be denied if the hours worked are too few or not recent enough.
SSI is income based. That means applicants must not only show proof of disability but also demonstrate that their income and resources fall below a certain financial threshold.
Since both awards weigh heavily on medical criteria, providing documentation from health-care practitioners will be critical.
The government website ssa.gov/benefits/disability/ details the application process and also provides a checklist—this way those injured can make certain they have not omitted any key details before submitting their request.
Much of the application can be accomplished online but there is also the option to visit the Monticello Social Security office, which is in a professional plaza at 60 Jefferson St., Suite 4 (the last suite on the right-hand side). Coming from out of town, the directions are Route 17 to Exit 104, stay left on the ramp, proceed to the first traffic light, and turn left on Jefferson Street. Parking is free. Call 855-794-4728 for more information.
These applications can be complicated but working with an attorney can help take the bumps out of the process and increase the likelihood of success at a time when financial recovery is paramount.
Dealing with an Appeal
The guidance of an attorney can be invaluable whether making an initial application or appealing a possible denial of benefits. The appeal process may involve a hearing before an administrative law judge, a review by the Social Security Appeals Council or even the federal courts. These are all proceedings outside of most comfort zones.
There's also a 60-day deadline for requesting an appeal in writing—another critical factor that can't be missed.
What's Needed to File an Application
Seeking compensation will require a complete medical history related to the disability. Here are some documents to include:
Doctors, health-care providers, clinics, and hospitals: facility contact information, dates of visits and treatments, patient ID numbers
Medical tests: dates of testing, name and address of facility, referring doctors
Medications: prescribing doctor and reason for the medication
Vocational rehabilitation services
Work history information must also be precise. The applicant will have to document how the injury has impacted work hours and give a full description of the type of employment performed.
To diagnose and document the disability, consider Sullivan County hospitals associated with Garnet Health Medical Center or Middletown sites like Orange Regional Medical Center and Nyack Hospital.  Of course, a family doctor or specialist in the type of injury can also assist when emergency care is not needed.
If the disability is severe enough to require re-training, the New York State Education Department offers a vocational rehabilitation program known as ACCES-VR. The program is designed to help those with disabilities gain and maintain employment as well as live independently.
With so much to keep track of, it's easy to see where working with an experienced attorney is the most successful, and less stressful, way to approach these benefits.
Contact a Personal Injury Attorney in Monticello Today
For over 50 years, Sobo & Sobo has been serving the Monticello area and its environs of Sullivan County—towns like Kiamesha Lake, Coopers Corners, Maplewood, and more. The Sobo & Sobo office is located at 553 West Broadway near Stewart's Shops and 11 minutes from De Hoyos Memorial Park recreation area. If you're coming from out of town, take Exit 104 from NY-Route 17W.
A free consultation is a great way to get started. You'll meet a seasoned lawyer, discuss your case, and learn how the Sobo & Sobo team can position you on the road to economic recovery. Contact Sobo & Sobo today at 855-950-2203.