Roundup Lawsuit Attorneys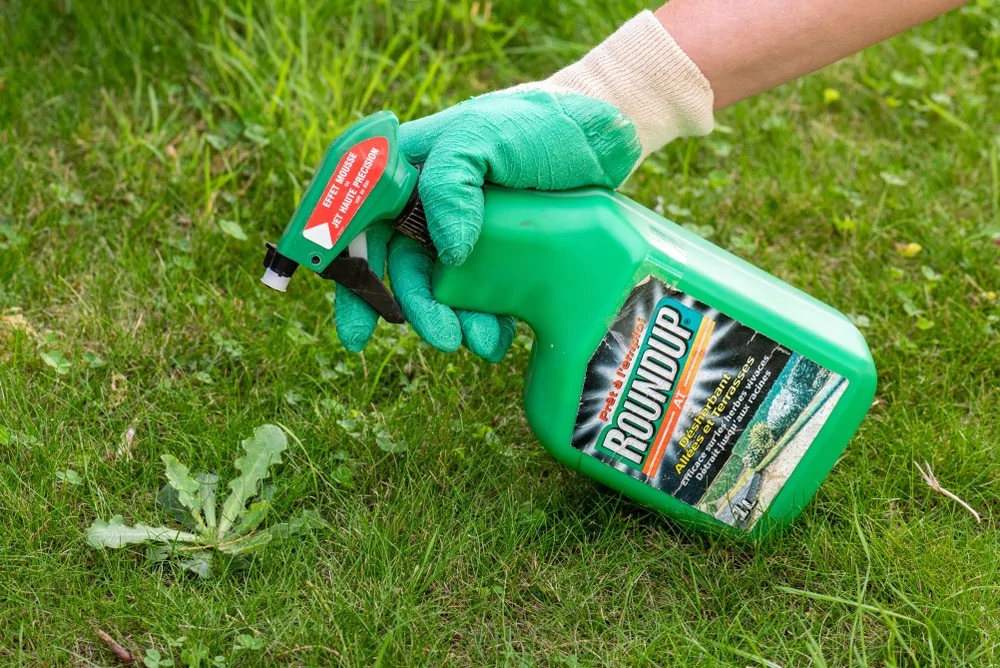 Roundup has been used by hundreds of thousands of farmers as a weed killer since 1970. Monsanto has manufactured 1.4 billion pounds of Roundup and it has been used in 160 countries around the World. By the year 2007, Roundup was the most popular weed killer in the United States.
However, over the past several years the safety of Roundup has come into question. The ingredient in Roundup that is causing the questions is glyphosate. It is believed that this compound causes several types of cancers in humans. Over the last several years, thousands of lawsuits have been filed against Monsanto for the cancer that its popular weed killer, has caused.
Cancers Caused by Roundup Products
Despite there being conflicting studies and claims of safety by Monsato, a 2015 study by the World Health Organization determined that glyphosate probably causes cancer in humans.
The types of cancers that glyphosate can vary including:
non-Hodgkin's lymphoma
B-cell lymphoma
Leukemia
Other rare forms of cancer.
To date, according to Monsanto's corporate records, there are approximately 8,700 lawsuits filed against the company due to the cancer causing product.
At Sobo & Sobo, L.L.P., we understand that if you have been diagnosed with cancer, you are in a fight for your life. You believe that products approved for sale to the public should not harm you. When it becomes clear that that was not the case and you are suffering, you need help understanding what to do next. The entire staff at Sobo & Sobo, is on a mission to help you. Sobo & Sobo's dedicated lawyers want to hear your story so that we can ensure you will get the compensation you deserve.
Monsanto Faking Studies
Through information revealed in several lawsuits, it appears that Monsanto was covering up information about the harmful effects of Roundup. Allegedly Monsanto knew about the problems but their own scientists wrote the supposedly independent studies themselves, and passed off the data as coming from disinterested, trusted scientists. It was these studies that the Environmental Protection Agency (EPA) used to base its conclusion that Roundup was safe. Further, it was discovered that Roundup executives were working with former EPA officials in a public relations effort to convince the public and the EPA that Roundup was safe.
Class Action Roundup Lawsuits
There have been thousands of lawsuits filed against Monsanto over the last several years alleging cancers caused by Roundup. Because there are so many potential plaintiffs, there was a class action lawsuit filed in Los Angeles Superior Court. Due to so many individual lawsuits being filed nationwide, it was decided that they should be consolidated in one Federal District. Multidistrict Litigation (MDL) these cases were established in the Northern District of California and supervised by Judge Vince Chhabria. It is estimated that there are currently approximately 3,500 plaintiffs from throughout the U.S. in this class action suit alone.
Successful Roundup Verdicts
In August 2018, a California jury rendered a devastating verdict against Monsanto on behalf of Dewayne Johnson, a former groundskeeper who was diagnosed with non-Hodgkin's lymphoma. Mr. Johnson testified that he used Roundup dozens of times each year. After a significant and complicated trial, the verdict awarded Mr. Johnson $289 million in damages. Of that number, $39 million were compensatory damages which compensated Mr. Johnson for the terminal cancer from which he was suffering. The balance of $250 million was for punitive damages to punish Monsanto for the fraud and deceit it committed related to this dangerous product.
Need a Lawyer for Illness Caused by Roundup?
If you have used Roundup several times over the years and then was diagnosed with any of the cancers listed above, you should contact an experienced attorney. You have nothing to lose by having a conversation and getting your questions answered. The initial consultation with an attorney at Sobo & Sobo is always free. Monsanto makes huge profits every year just on Roundup alone. They can afford to hire teams of lawyers to fight these claims. You should have a team of lawyers on your side looking out for your best interests.
The attorneys at Sobo & Sobo are personal injury law leaders and have experience in all types of defective product litigation. During your initial consultation we listen to your story, and help you make informed decisions about how to proceed. Take the time to learn about your legal rights.
Call Sobo & Sobo at 855-468-7626 as soon as possible to help you make informed decisions about how to proceed. Our prompt action, in partnership with you, could make a difference in the outcome of your case. We would be honored to hear your story and look forward to taking the next step toward Winning Together.