NY Trip & Fall Lawyers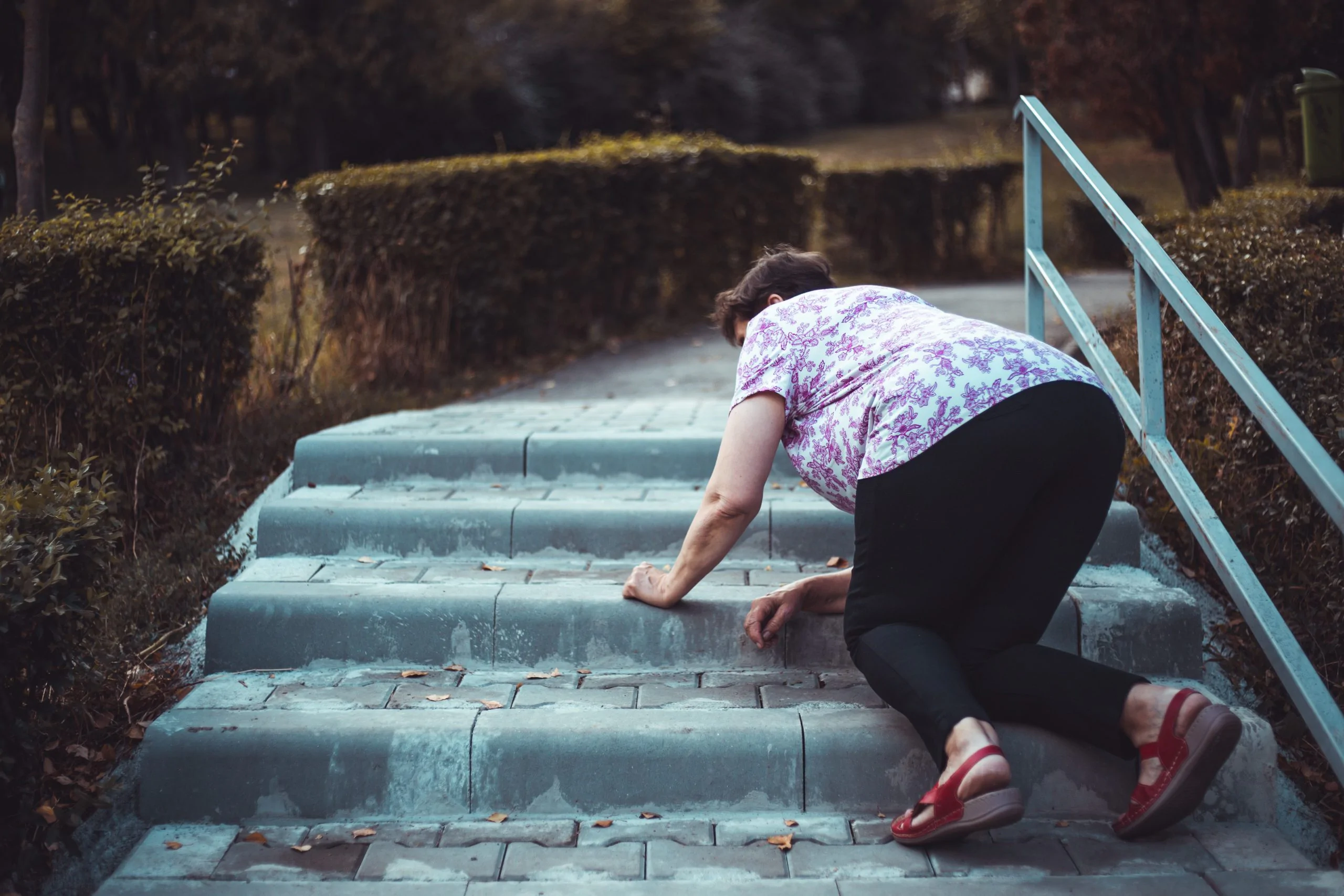 A trip and fall accident can be scary. Most people begin to panic the moment they feel their stability giving way and often they don't brace for the impact. The results are serious injuries that require an extended recovery. It can be easy to get wrapped up in your injuries but it is important to consider possibility that the accident was not your fault.
If you have tripped and fallen while visiting a mall, hotel, big box store, gas station, airport or even a neighbor's house, you have the right to explore a premises liability personal injury case. Sobo & Sobo can help. We will help you evaluate your story and explore if the property owner failed to maintain the premises in a safe and hazard-free manner. Our toll-free number is answered 24 hours a day, seven days a week and the initial consultation is always free of charge. Call 855-468-7626 or contact us online to explore the value of your case.
How NY Trip and Fall Accident Lawyers Can Help
Our knowledgeable attorneys are passionate about helping people just like you. We understand that it is often the story behind the story that matters so we listen to you and promptly answer all your questions. After our first meeting, we will keep you informed during each step of the process. Our firm handles all types of trip and fall premises liability cases resulting from a variety of hazardous conditions such as:
Broken stairs
Broken railings
Parking lot pot holes
Uneven surfaces such as poorly maintained entrance-way mats
Cracked sidewalks
Uneven flooring
Spilled debris that have not been properly cleared
Failure to issue a warning for a hazardous area
Holes that are not marked
If you suffer scrapes, bruises, fractures or other injuries that result in permanent damage or scarring, we will make sure they are properly documented by the medical professionals treating you and that the proper insurance claims are made. If you sustain head, neck and back injuries or brain injuries, especially if you suffer from a concussion, our legal team will be on hand to make sure follow-up care is provided for as long as necessary and that issues such as lost wages are resolved.
Sidewalk Injury Lawyers
Not only do the falling accident lawyers at our firm understand all of the components that need to be considered in fall down injuries, we are also compassionate advocates who believe in being by your side to help you with anything you need as we represent you.
We handle all types of slip-and-trip premises liability actions resulting from all types of hazardous conditions such as:
Broken stairs or railings
Uneven surfaces such as parking lots, poorly maintained entrance-way mats
Cracked sidewalks and flooring
Spilled debris, merchandise or other objects that have not been properly cleared
Failing to issue a warning for a hazardous area
Holes that are not marked or patched in a timely manner
The Difference Between 'Trip' and 'Slip' and Fall Accidents
Both slip and trip and fall accidents are incidents in which a victim is injured in a fall due to a property owner's negligence. However, there are a few distinct differences between these two types of accidents:
Slip and Fall Accidents occur when one or both of a victim's front feet slips out in front of them, causing them to fall and land either on their back, or on their side.
These most commonly occur due to slippery patches on floors, sidewalks, and parking lots. Due to the nature of these types of falls, injuries to the back, neck, skull and hips are most common.
Trip and Fall Accidents occur when someone's foot is caught on an obstacle in front of them. This sudden stop of momentum causes their upper body to shift forward, while their legs remain in place, causing them to trip forward.
Trips are most likely to occur when products fall off shelves, creating unseen obstacles, as well as stepping in holes in flooring, sidewalks and parking lots. When a person trips, they instinctively hold their hands out to catch their fall, which can result in broken wrists and strained or torn ligaments in the arms. Injuries to the head are also common, as people who trip are likely to hit their face against the ground.
With Trip And Fall Accidents, Time Is Of The Essence
Whether a slip and fall occurs on private or public property, it is important to speak with an attorney right away. Sobo & Sobo wants to be on the case as soon as possible so that we can assist you in documenting all of relevant details before evidence is potentially destroyed, altered or lost.
Contact a Trip and Fall Lawyer in New York
If you have tripped and fallen, contact the Law Offices of Sobo & Sobo. We want to hear your story in a free consultation and determine whether you have a case. Contact us at 855-468-7626 or contact us online any time, 24 hours a day, 7 days a week. We have offices conveniently located in Middletown, Newburgh, Monticello, Poughkeepsie, Rockland County, New City, and New York City. Plus, there are no fees until your case is settled. We look forward to hearing your story and taking the next step toward Winning Together.