Construction Injuries in Spring Valley, NY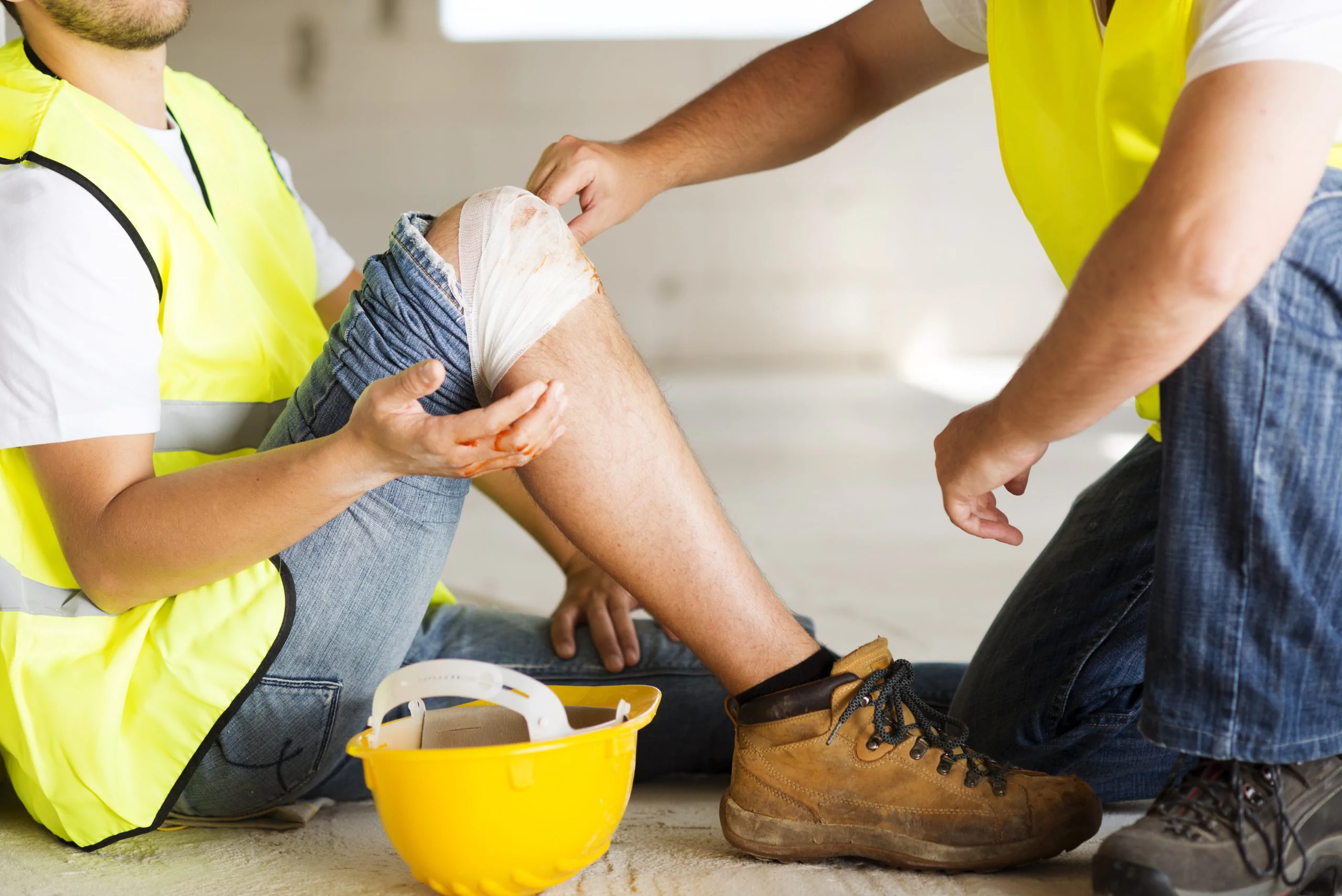 When construction accidents are caused by negligence, the resulting injuries and loss of income can be devastating for individuals and families. Spring Valley construction workers should know what legal routes are available for pursuing compensation after suffering an injury on the job. 
Construction workers in Spring Valley can make up for medical bills, lost income, and other damages by filing a worker's compensation claim, personal injury claim, or both.
Spring Valley Construction Accident Data
Spring Valley, New York experiences a great deal of construction as the second most populous community in Rockland County. Places with dense and growing populations are pressured to accommodate the public with continuous construction of housing and development of services. Considering the use of heavy equipment, dangerous heights and other risks that lead to frequent injuries, construction is a particularly hazardous field of work. 
Two factors contribute to the rate of workplace injury in Spring Valley. First, construction is one of the most common industries for employment in Spring Valley. More people work in construction per capita in Spring Valley than in New York State entirely. In addition, data reports indicate construction work in New York is especially dangerous compared to other states in the country. 
Every year, there are staggering medical costs and untold suffering from workers who are injured on the job. 
The 2019 Bureau of Labor Statistics reports:
The private construction industry had the highest number of fatalities compared to other jobs in the metro NY area

Fatal construction work injuries increased by 2% nationwide from 2018 to 2019

The nationwide 5,333 total fatal work injuries in 2019 is the largest annual number since 2007

NYC fatal work injuries totaled 91 in 2019, increasing by 18 from the previous year
Spring Valley construction workers should know how certain categories of injury are more prevalent than others:
In 2019, falls, slips and trips resulted in

24 fatal work injuries

in the metro NY area 

Exposure to harmful substances or environments (the cause of 4 deaths) and contact with objects and equipment (6 deaths) were the third-most frequent fatal work accidents 

Workers of ages 55-64 have a higher risk of injury or illness than other age groups,

except

workers ages 16-19

Workers 16-19 have a higher injury rate for contact with objects and equipment than for falls, slips and trips
Injuries Sustained from Construction Accidents in Spring Valley
The federal agency OSHA (Occupational Safety and Health Administration) enforces rules and regulations for the workplace to prevent workers from being killed or seriously harmed. Employees can file complaints and request that OSHA inspect their workplace if they suspect any violations or negligence. 
By collecting data to help improve future health and safety conditions, OSHA identified four factors responsible for the most construction injuries and fatalities:
Falls

: Falls occur when safety equipment (especially harnesses) is improperly installed or used, when equipment is not properly set up, or when a worksite is not supervised for safety by managers or contractors

Struck-by Injuries and Deaths

: These injuries occur when a construction worker is struck by a heavy moving object, such as a vehicle or piece of equipment. 

Caught or Crushed Between Objects

: These injuries occur when a construction worker is trapped in a dangerous area or stuck between a wall and hard object. These injuries are common for construction workers at job sites that require performing tasks in narrow trenches or manholes.

Electrocutions

: Electrocutions occur most frequently at job sites involved with surrounding power lines and other electrical equipment
Due to their likelihood of involving heavy machinery or dangerous equipment, construction accidents can lead to a variety of injuries, including:
Noise-Induced Hearing Damage

, especially if incurred over a long period of time due to repeated exposure to loud machinery
These injuries can lead to medical expenses that add up quickly. Construction accident victims may not be able to pay for the costs of necessary medical care or medical debt without filing a construction accident lawsuit.
Spring Valley Construction Accident Lawsuits
There are state, city, and federal laws imposed to keep construction sites safe, yet accidents are still frequent. Construction workers can pursue lawsuits if negligence can be proven to have caused or contributed to the accident that resulted in the injury. 
Different from other states, New York Labor Law 240 assigns responsibility to business owners and on-site contractors for providing all necessary safety equipment for construction projects. 
This law further outlines how a worker may still receive compensation for injury even if his or her own negligence contributed to the accident. This means even if a worker partly violates safety regulations, it is still in his or her best interest to pursue legal action.
 Other than an employer, a third party may bear some responsibility for a workplace accident. Examples of a negligent third party includes, but is not limited to:
General contractors

Subcontractors

Tool manufacturers

Equipment maintenance contractors

Building or property owners
Personal Injury Claims for Construction Workers
Personal injury claims are filed after negligence of another person causes harm to an individual. New York's statutes of limitations impose a time period of three years from the date of the accident to make a claim. 
Most personal injury claims are settled out of court before going to trial. Having quality legal help will ensure a strong claim is built on the victim's behalf. The process usually consists of reviewing medical records, totaling medical bills and lost wages, interviewing witnesses, and determining other damage sustained from the construction accident. 
The judge or jury will decide if the defendant in the case is liable for the injury at hand. In most cases, victims will be seeking compensatory damages to repay any financial losses. However, punitive damages may be sought if the defendant's negligence can be proven as intentional or purposely cruel. 
Compensatory damages can cover expenses such as:
Medical bills

and expenses for past and future treatments or rehabilitation services
Lost wages

from lost time or the inability to work, including any

loss of future earning

if the injury leaves a victim indefinitely disabled and unable to find consistent work
Pain and suffering

to cover non-economic damages endured from physical pain and emotional suffering
Spring Valley Workers Compensation
Worker's compensation is an allowance awarded by the state to help injured workers handle medical expenses as quickly as possible. Eligibility for workers' compensation is based solely on the principle of being injured on the job. 
This means it doesn't matter if a victim is at fault for an accident on the job; he or she should not hesitate to file a workers' compensation claim. 
The workers' compensation process is challenging for anyone and notoriously difficult for those who aren't represented by an attorney. Either on one's own or with help, there are several steps involved in the process:
Always

seek medical attention

 as soon as possible.

Next, you should 

notify your employer 

right away.  You only have

30 days to file a claim

and the longer you wait, the more it may appear you are attempting to fake a claim.

File your claim.

  This includes your employer filling out some forms, providing you with a Claimant Information packet and you completing forms with your insurance company.

Follow up on your claim

.  Sometimes the process takes time and there can be issues along the way.  Staying on top of where you are in the process can help it to go more smoothly.
Taking the extra step of seeking advice from an attorney is almost always preferable to taking on the legal process alone.  Not only do clients receive valuable legal advice, attorneys will also take care of the process on your behalf. If there are concerns with your claim, experienced attorneys will always make themselves available to help.
Spring Valley Wrongful Death
In the devastating event of a fatal injury on a construction site, a loved one or beneficiary can file a wrongful death claim. If the construction company is found liable for the death, financial compensation is awarded to the deceased person's surviving loved ones. Because no family deserves to endure such trauma and the financial impact of a death can be enormous, this type of compensation is usually higher than other personal injury settlements. 
New York Construction Accident Settlement Examples
These cases were not represented by Sobo & Sobo but are in the public record. Sobo & Sobo will never cite settlement information from our clients' cases, even anonymously, for reasons of privacy. 
Construction injuries and accidents are reported and kept on record to improve safety. The following recent examples of construction accident cases could potentially lead to significant financial compensation with the help of a quality legal team. 
In October 2020, a worker was walking down a flight of stairs while carrying a bucket of materials and slipped and fell a few steps, suffering a leg injury and requiring ambulance transport to a hospital. Afterward, a safety inspector visited the site and reported that the stairs and landing were being mopped down and there were no cones or warnings in place to signify that the area was wet. 

In February 2021, a worker was hospitalized for suffering a head laceration after attempting to access a ladder and falling backwards.  A safety inspector discovered several violations at the scene including failure to institute and maintain safety measures and failure to ensure workers received a site-specific safety orientation.

In March 2021, a worker got trapped under 10 falling glass panels as they were being unloaded from a crate. The worker was taken by ambulance to the hospital with two broken legs. Safety violations later reported include an

Aggravated Level 2

violation for failure to institute and maintain safety measures on the site. 
Again, these cases are meant to highlight potential grounds for a personal injury lawsuit and/or worker's compensation claims. Settlement amounts are determined based on the strength of the prosecuting case and the unique factors at hand, including:
Past and future medical expenses directly related to the accident

Loss of income for the victim

Loss of ability if impairment or paralysis occurred as a result of the accident

The degree to which a court finds the employer or negligent party responsible for the accident
Scheduling a free consultation with a workers' compensation or construction accident attorney can give victims an estimation as to the lengths of time and an honest projection of settlement amounts for their specific cases. 
Contact Spring Valley Construction Accident Attorneys Today
Contractors and owners in the construction industry have a legal and ethical responsibility to ensure safe working conditions for each worker on site. Claims from a construction accident injury can involve more than one area of law.
If you or someone you know was injured or killed while working on a construction site, call Sobo & Sobo for a free consultation now at 1-855-GOT-SOBO, or visit our Spring Valley office. If your injuries are severe and make it difficult for you to travel we will gladly come to you.