Heavy Machinery Accidents in New York | Legal Options & Compensation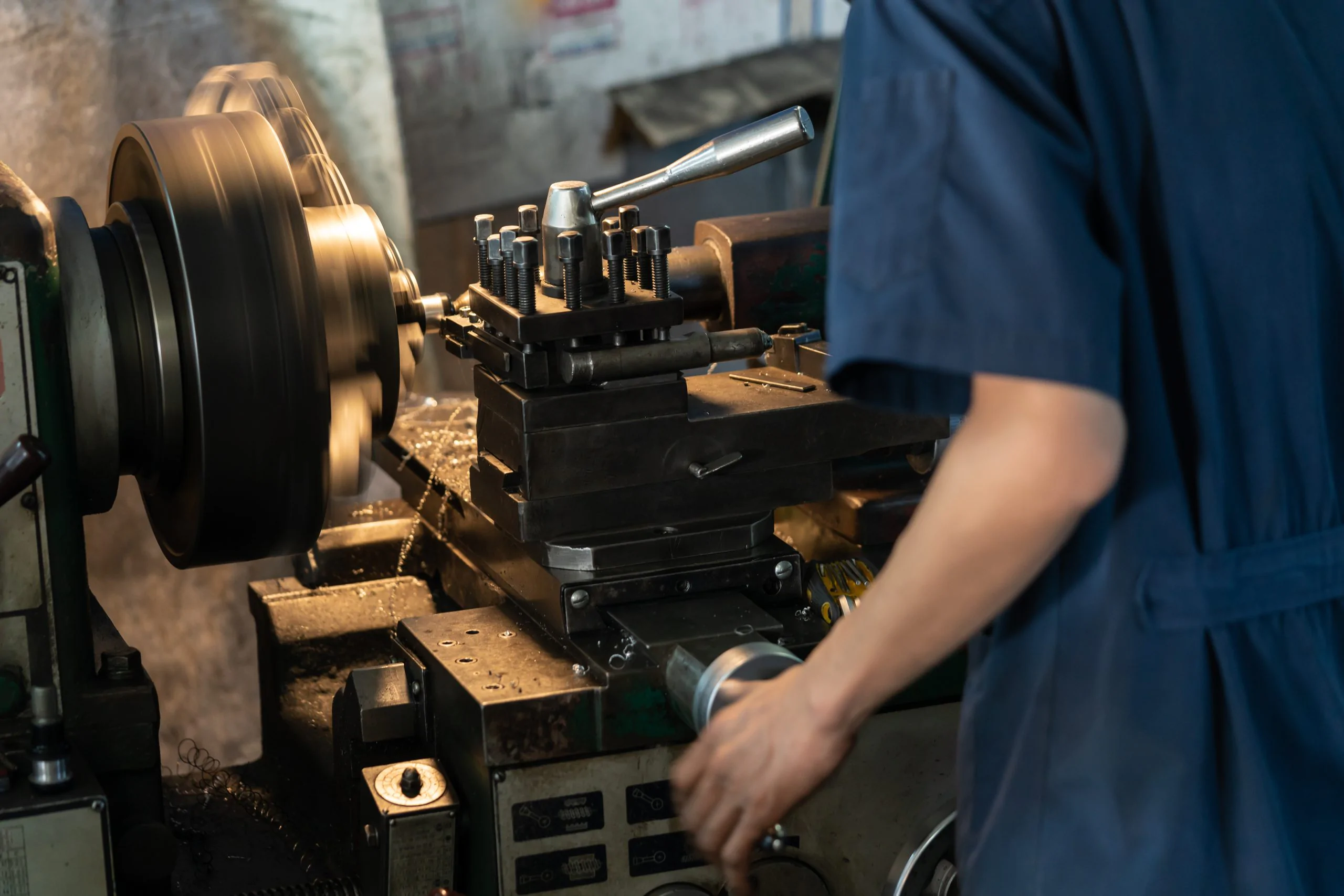 Heavy machinery accidents are among the leading causes of injuries and fatalities suffered by industrial workers, especially in the construction and manufacturing industries. These accidents can be debilitating given the weight and power of machinery involved.
Victims of heavy machinery accidents need to know what their options are following an accident, including how to file for worker's compensation, a personal injury a lawsuit, social security disability (SSD), or all three.
Heavy Machinery Involved in Accidents
Some of the most common heavy machinery involved in accidents include:
Material transportation tools, including forklifts, cranes, bulldozers, and more

Excavation tools such as diggers, automated shovels, and earthmovers

Cutting tools such as table saws, hand saws, and drills

Welding equipment

Road grazers, rollers, and similar equipment

Hydraulic press systems and tools, like machine presses

And more
All of these tools require skilled hands to operate effectively. But even in the best of cases, heavy machinery can lead to severe accidents and injuries.
Causes of Heavy Machinery Accidents
Heavy machinery accidents may be caused by a variety of things, including:
Failure to provide workers with proper equipment, such as new drills when old drills are no longer safe to use

Failure to provide workers with protective equipment, such as gloves, goggles, ladders, or railings

Failure to maintain purchased equipment to the point that it breaks and leads to an injury

Failure to adhere to OSHA standards, either at a personal level or because of company-mandated policies
Heavy Machinery Accidents Caused by Employer Negligence
In many cases, heavy machinery accidents are caused not because of worker misuse but because of management incompetence or ignorance. In such circumstances, workers injured by heavy equipment may have grounds for a lawsuit.
OSHA guidelines violations are frequently responsible for heavy machinery accidents in New York and beyond. According to OSHA itself, the 10 most common violated standards include:
Lack of fall protection in the construction industry

Lack of proper hazard communication standards in general industries

Lack of respiratory protection in general industries

Poor scaffolding in construction and general industries

Lack of ladders in the construction industry
Injuries that Qualify for Heavy Machinery Accident Lawsuits
Some of the most common injuries sustained by victims that file for worker's comp, personal injury compensation, and SSD benefits include:
Severe burns

TBIs or traumatic brain injuries

Broken bones

Paralysis and other spinal issues

Blindness

Loss of limbs or fingers

And more
Many of these injuries are severe enough that they incur additional medical bills on top of their immediate pain or discomfort. Workers injured by heavy machinery may need to file a lawsuit to acquire enough compensation to pay for their medical expenses, lost wages, and other damages, pain and suffering.
Machinery Accident Lawsuit Options
Depending on the circumstances of the accident, victims may be eligible to file one or more of the following types of lawsuits with help from an occupational injury expert:
Worker's Compensation
Worker's compensation lawsuits may be filed if a worker was injured at their place of employment while performing mandated work activities, including operating heavy machinery. Even if the accident was truly not the fault of any party, employers may be required to provide compensation for medical bills.
However, some heavy machinery accidents may have been due to management ignorance or negligence. In such cases, a worker may acquire additional compensation. Worker's compensation attorneys can provide valuable assistance when filing and winning these cases.
Personal Injury Lawsuits
Workers or pedestrians who are injured due to heavy machinery may also file personal injury lawsuits, either against machinery operators or against industrial companies. For example, improperly maintained scaffolding could fall on a pedestrian passing underneath, leading to a personal injury lawsuit.
If found negligent, the company in charge of the scaffolding could be forced to pay compensation to the victim to cover medical bills, pain and suffering, and more.
SSDI Filing
SSDI or Social Security Disability Insurance is a federal program available to those who believe they will be disabled for a long time or permanently. Machinery operators or industrial workers should file for SSDI under two circumstances:
They believe they may be disabled for 12 months or more

They do not expect to survive for 12 months
Lawyers can assist when filing an SSDI application to ensure that you receive your benefits ASAP instead of having to go through a lengthy appeals process.
Settlement Amounts for Machinery Accident Lawsuits
Settlement amounts and benefits vary based on the severity of injury, how much employer negligence was involved in causing the accident, and many more variables. To get a ballpark estimate for your settlement, and the time it may take to collect payment, schedule a free consultation with an occupational injury lawyer.
Contact New York Heavy Machinery Accident Lawyers
Sobo & Sobo is well equipped and ready to help victims of heavy machinery accidents throughout New York. With decades of experience to draw from, Sobo & Sobo's legal team can assist accident victims when filing lawsuits, acquiring evidence, or working with the SSDI system. Contact Sobo & Sobo today for a free consultation and more information.
NYS Heavy Construction Equipment Injury Statistics
In New York City alone, machinery and protective equipment fatalities accounted for 36% of construction deaths in 2018

In New York City in 2020

, mechanical construction equipment was responsible for three serious accidents and three injuries

In New York State,

52% of construction fatalities

were due to machinery and protective equipment fatalities